The Smithsonian's Board of Regents has appointed an advisory council comprised of 25 members for the new Smithsonian American Women's History Museum.
The council includes 19 citizens, Smithsonian Secretary Lonnie Bunch, a member of the Board of Regents and four members appointed by congress.
The council will advise the Board of Regents, offering recommendations on the location, planning, design and construction of the Smithsonian American Women's History Museum. It will also help with private fundraising and maintaining the collections.
"As someone who helped bring a museum to life on the National Mall, I know firsthand how indispensable an advisory board is," said Bunch.
"We have been fortunate to enlist an extraordinary group to help envision, create and guide this new museum, enabling the Smithsonian to expand the breadth and vividness of the American story by illuminating the essential contributions women have made to our nation."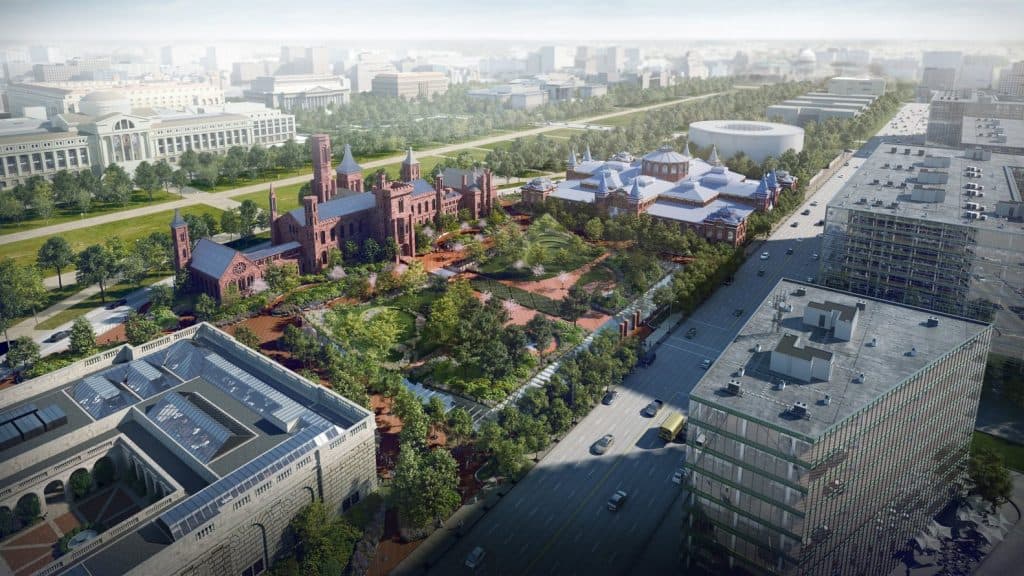 Smithsonian advisory council members
Lonnie G. Bunch III, Secretary of the Smithsonian
Barbara Barrett, member of the Smithsonian's Board of Regents
Jane Abraham, former chair of the Congressional Commission to Study the Potential of a National Women's History Museum
Catherine Allgor, president of the Massachusetts Historical Society
Mary Boies, counsel to Boies Schiller Flexner LLP
Tory Burch, executive chairman and chief creative officer of Tory Burch LLC
Lynda Carter, actress, singer, songwriter and producer
Jean Case, chairman of the National Geographic Society and CEO of the Case Impact Network and The Case Foundation
Melissa Fetter, former vice president of JP Morgan
Edna Kane-Williams, chief diversity officer at AARP
Billie Jean King, winner of 39 Grand Slam tennis titles and founder of the Billie Jean King Leadership Initiative
Singleton McAllister, of counsel at Husch Blackwell LLP
Penny Pritzker, founder and chairman of PSP Partners and former US secretary of commerce
Abbe Raven, chairman emeritus of A+E Networks and former chair of the National Museum of American History
Vivian Riefberg, director emeritus with McKinsey & Company and David C. Walentas Jefferson Scholars Chair at the Darden School of Business at the University of Virginia
Martine Rothblatt, founder of United Therapeutics and SiriusXM
S. Mona Sinha, co-founder of Raising Change and founder of the Asian Women's Leadership University
Cara Sylvester, executive vice president and chief marketing and digital officer for Target Corporation
Members of Congress on the council include Carolyn Maloney and Jackie Walorski, but Senate members are pending. Three additional candidates are also pending.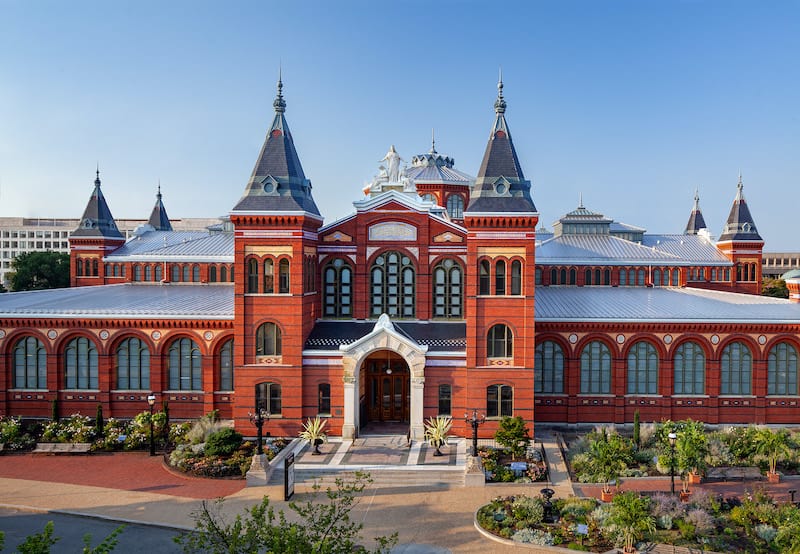 "The founding council members come from a wide range of backgrounds and industries, but they each possess the same passion for gender equity and uplifting women's voices," said Lisa Sasaki, interim director of the Smithsonian American Women's History Museum.
"They have broken through barriers and shattered expectations, making them uniquely qualified to lead a new museum that aims to do the same."
The Smithsonian is currently carrying out a site-selection process. Architectural firm Ayers Saint Gross will conduct the site evaluations for the Smithsonian American Women's History Museum and the National Museum of the American Latino.
Images: Smithsonian