Superblue Miami has launched in Florida with inaugural installations including an immersive environment by Es Devlin, a transcendent digital experience by teamLab, and a light-based Ganzfeld work by James Turrell.
"Superblue is at the forefront of how we experience immersive art," said Superblue CEO Mollie Dent-Brocklehurst. "The artists inaugurating it offer a glimpse into a new world and a completely new experience.
"We're looking forward to welcoming the public to immerse themselves in the new worlds these artists have created."
Located in Miami, Superblue is home to experiential artworks and iconic installations. It can be found in an industrial building spread across 50,000 square feet.
Es Devlin, teamLab and James Turrell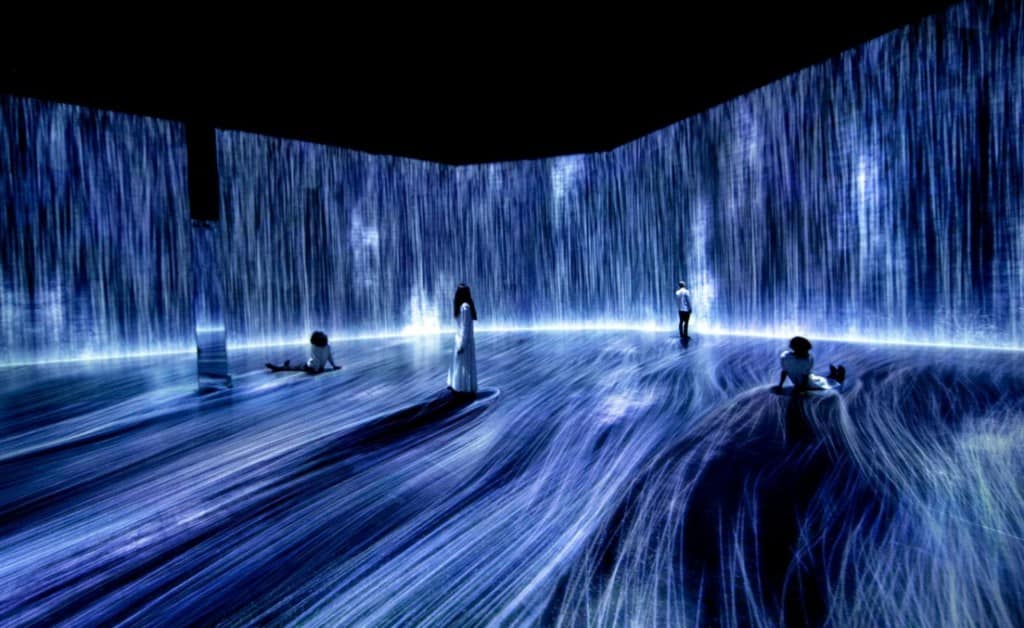 The attraction boasts more than 30,000 square feet of flexible installation space and was designed to showcase large-scale works that immerse and engage visitors as part of the art experience.
In addition, the venue includes a flexible programming and events space, which will host talks, performances and workshops. Blue Rider, an outdoor café, will open soon.
James Turrell's Ganzfeld work AKHU is a large-scale installation that immerses visitors in a room of monochrome lighting, prompting a change in depth perception and a feeling of disorientation.
teamLab: Between Life and Non-Life is a series of interconnected artworks, including the global debut of 'Massless Clouds Between Sculpture and Life', as well as 'Universe of Water Particles, Transcending Boundaries'.
DRIFT installation at Superblue Miami
Es Devlin's Forest of Us begins as a film, with visitors able to walk through the film into a mirror maze. In addition, Superblue Miami features Meadow, a kinetic installation by DRIFT.
Superblue is a new company and venture dedicated to supporting artists and engaging audiences with experiential art. It plans to expand its art venues across the US and internationally.
"Superblue was created in response to the public's rapidly growing interest in experiential art that provokes new ways of understanding ourselves and the world around us," said Marc Glimcher, co-founder of Superblue.
Meanwhile, Therme Art has become a strategic investor in Superblue. Therme Art, which is part of wellbeing organisation Therme Group, works with artists and architects to commission and develop projects for wellbeing resorts.
Images: Superblue