Sysco Productions, a world-class experience delivery company, is celebrating a successful awards season. Several Sysco Productions projects have been recognised, including The Queen's Diamond Jubilee Galleries at Westminster Abbey.
Sysco Productions is proud to announce a successful evening at the RICS Awards. The awards, presided over by the Royal Institution of Chartered Surveyors, highlight the most inspirational initiatives and developments in land, real estate, construction and infrastructure. The RICS Awards celebrate the achievements of RICS professionals and the impact that their projects have on local communities.
The Queen's Diamond Jubilee Galleries at Westminster Abbey is one of Sysco's most recent projects, and the company was pleased to hear that it had won the London 'project of the year' award. Other projects that Sysco was involved in were recognised at the RICS Awards too, including the V&A Dundee which was singled out for its 'outstanding contribution to tourism and leisure facilities in the region'. The refurbishment of Aberdeen's Music Hall was also praised.
Great achievements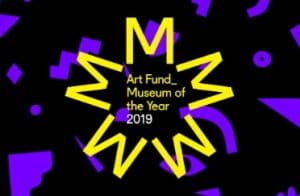 The V&A Dundee has also been shortlisted for the Art Fund Museum of the Year Award, one of the most prestigious awards in the industry, which brings global recognition. Sysco Productions praised the museum for this achievement, "It's a true testament to the success of this project, and we feel privileged to have supported the team throughout their journey  – we're keeping our fingers crossed for the announcement at the award ceremony on 3 July!"
Sysco Productions also congratulated the winners of the 17th annual Museums + Heritage Awards. The company is proud to have worked on the AV design and integration for many of the shortlisted museums, including Portsmouth City Council's The D-Day Story and V&A Dundee's Scottish Design Galleries. These two projects were finalists in the 'Permanent Exhibition of the Year' Award. Also highly commended was The National Maritime Museum's Endeavour Galleries. The awards celebrate innovative projects from museums, galleries and heritage visitor attractions across the UK and overseas.
Looking ahead
Sysco Productions is already working on projects for the World Expo 2020 in Dubai. It is collaborating with experience designers to provide AV design consultancy and contractor management services at the event.
The company has also collaborated on The Silverstone Experience, a new technology-driven and interactive attraction, which opens to the public on the 9th of July.