V&A East director Gus Casely-Hayford has opened up about diversity and the local community, African art and design, and transparent cases at the collection and research centre at Here East.
Gus Casely-Hayford said V&A East "will speak to the local population" in an interview as part of Friedman Benda's Design in Dialogue published by Dezeen for Virtual Design Festival.
Due to open in 2023 at the Queen Elizabeth Olympic Park in east London, V&A East will be a new location for the V&A Museum, as well as a new collection and research centre.
"This is one of the most diverse parts of London, but also an area that has given us some of the most talented artists in Britain," said Casely-Hayford.
'The right time in absolutely the right place'
"It's an institution that doesn't just welcome them, but it feels like it belongs to them. It reflects their loves and their interests and speaks to them in ways that aren't patronising."
V&A East, which is being designed by O'Donnell + Tuomey, will "be a kind of exhibition interface that will speak to the local population".
"The sorts of things that we're going to be doing within are not going to be the sorts of conventional propositions that you see in most museums," added Casely-Hayford.
He went on to say that the campus is surrounded by some of the "most diverse" and "most disadvantaged" communities in Europe.
Transparent cases to display V&A collection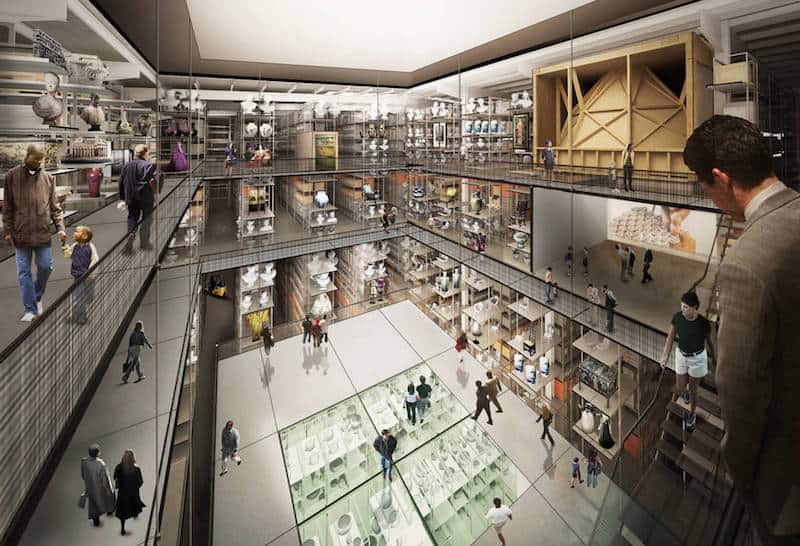 "I'm determined that they engage with this space and feel that it is something that they could be proud of," he said.
"This is about facilitating the young in realising their dreams. And it will be, as I see it, a crucible of possibilities. So I think it's the right proposition at the right time in absolutely the right place."
V&A East's research and collection centre, which is being converted by Diller Scofidio + Renfro, will be "unlike any other".
It will house 250,000 objects in the V&A's collection, and unlike the majority of collection centres, the V&A's offering will store objects in transparent cases in order to display them.
Increasing the V&A's focus on African art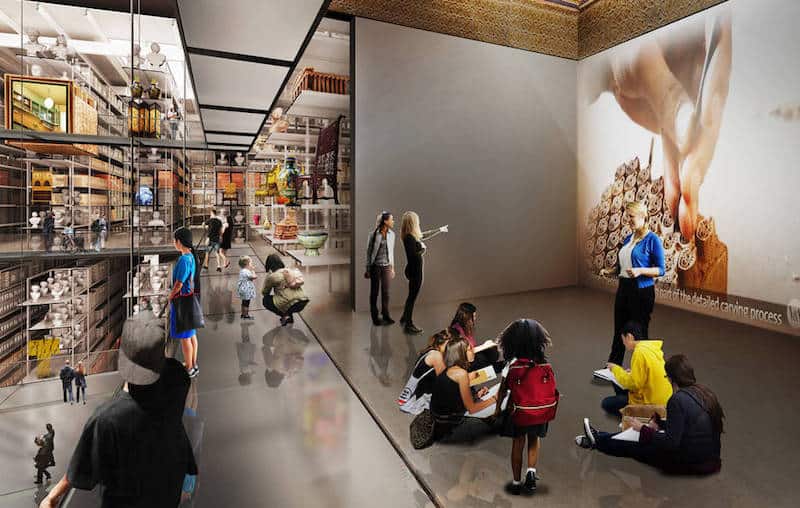 "It's going to be a collection centre unlike any other in that it's going to be open access so that you can come in and you can look vast amounts of it," said Casely-Hayford.
Casely-Hayford, who was previously director of the Smithsonian's National Museum of African Art, wants to increase the V&A's focus on African art and design.
"I am really determined that over the course of my tenure that we will build the African collection within the V&A," he said. "I want us to begin to build a real strategy to define the V&A as being one of the key centres for the collection and for the display and research of Africa."
The Smithsonian previously confirmed plans to co-curate a gallery at V&A East, featuring objects from the collections of both institutions, when it opens in 2023.