Walt Disney World has reopened in Florida, a US COVID-19 hotspot. Disney has been criticised on social media, as more than 250,000 COVID-19 cases confirmed in Florida.
Disney welcomed a limited number of guests, with health and safety measures, at Magic Kingdom and Disney's Animal Kingdom on Saturday (July 11).
According to Mail Online, Florida recorded an additional 11,433 new infections on Friday (July 10), taking the total number to 254,511. The state's cumulative death count is 4,197, and 85 percent of its ICU beds are full.
Despite the statistics, visitors were thrilled to return to Walt Disney World, with guest Diane Watkins telling the Associated Press: "It's the chance to come back and be in the magic.
85% of Florida ICU beds full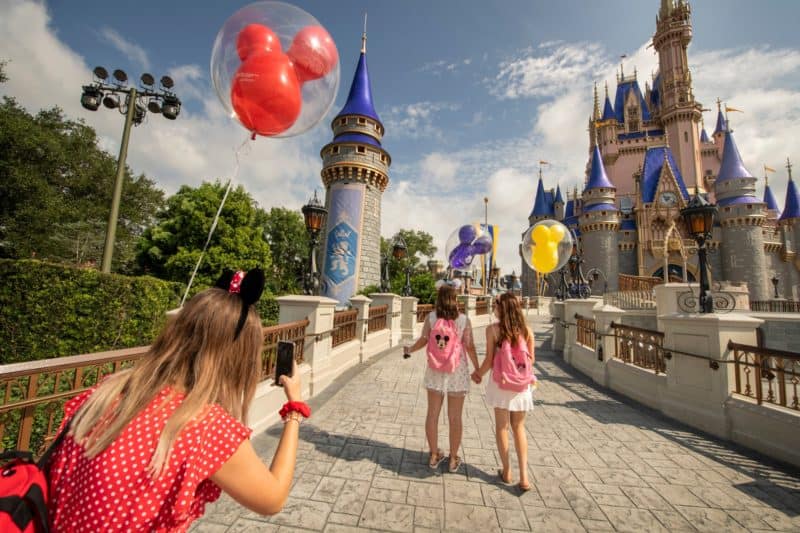 "Hot or not, mask or not, we're just happy to be here. I feel like everybody here is in the same frame of mind. Everybody is just so excited to be here."
Another visitor, Lori Lovell, said: "I have missed coming here. This is where I've made so many memories. It's kind of our second home. Not being able to come here was hard."
Josh D'Amaro, chairman of Disney Parks, Experiences and Products, said: "This is the new world that we're operating in, and I don't see that changing anytime soon.
"I feel really good about our environment. We're taking this seriously," he added.
According to Fox News, Mayor Jerry Demings said: "I will say that even though the virus is still within our community, we have to learn to live with it.
"And so, what Disney is doing is really, I call it, akin to a living laugh because this is a wonderful experiment to figure out if we can reopen and reopen our theme parks and do so in a safe manner."
Disney theme park safety precautions
Orlando's theme parks have been active in the state's Re-Open Task Force. Florida Governor Ron DeSantis announced that Universal Orlando Resort CEO John Sprouls and Walt Disney World President Josh D'Amaro had joined the task force in April.
Like other theme parks, Disney has created a raft of safety measures from temperature checks to face masks, social distancing, contactless scanning and deep cleaning.
Dr Pamela Hymel, chief medical officer, Disney Parks, Experiences and Products."Our deliberate and phased approach at Walt Disney World Resort emphasizes multiple layers of health and safety measures."
Although masks and temperature checks are new to the US, Bob Iger stated as early as April that Disney would be looking to China to inform safety procedures for reopening.
Disney promotional video criticised on Instagram
As new cases of COVID-19 increased by more than 69,000 across the US on Friday, Reuters reported that approximately 19,000 people, including some theme park workers, had signed a petition asking Disney to delay the reopening of Walt Disney World. The union representing 750 Walt Disney World performers has also filed a grievance against Disney related to coronavirus testing for members.
Disney shared a promotional video on Saturday to indicate the reopening of Walt Disney World, sparking a backlash online.
The clip, which you can watch above, has been deleted from Twitter, but still appears on Instagram. One post used the phrase "America's Plagueround", while another said: "The weirdest moment in history."
"Please don't endanger your employees. Wait until it is safe to reopen," shared another user. Other comments include "capitalism has gone too far" and "this is a shameful disgrace".
Some fans edited tweets to create more of a horror feel:
Disney welcome home ad but with Midsommar trailer audio pic.twitter.com/ya2a9HC1Uf

— tenani (@Tenani) July 11, 2020
Other Orlando theme parks meanwhile seem to have escaped controversy, with the bulk of the reopening backlash directed towards Disney.