As another Valentine's Day comes around, we provide a guide to the most interesting and unusual romantic attractions to visit, as well as something for singles.
From climbing Grope Mountain to insuring your broken heart, we have it covered.
(Warning: some of this content may be considered offensive.)
Roaches are Forever at The Bronx Zoo
The Bronx Zoo are offering the perfect Valentine's Day gift.  For just $10 you can name a Madagascar hissing cockroach after your loved one who will receive a digital certificate.
The Bronx Zoo says: "it's the best way to let your loved ones, or not-so-loved ones, know how you feel this holiday."
Grope Mountain: the Rudest Climbing Wall in Liverpool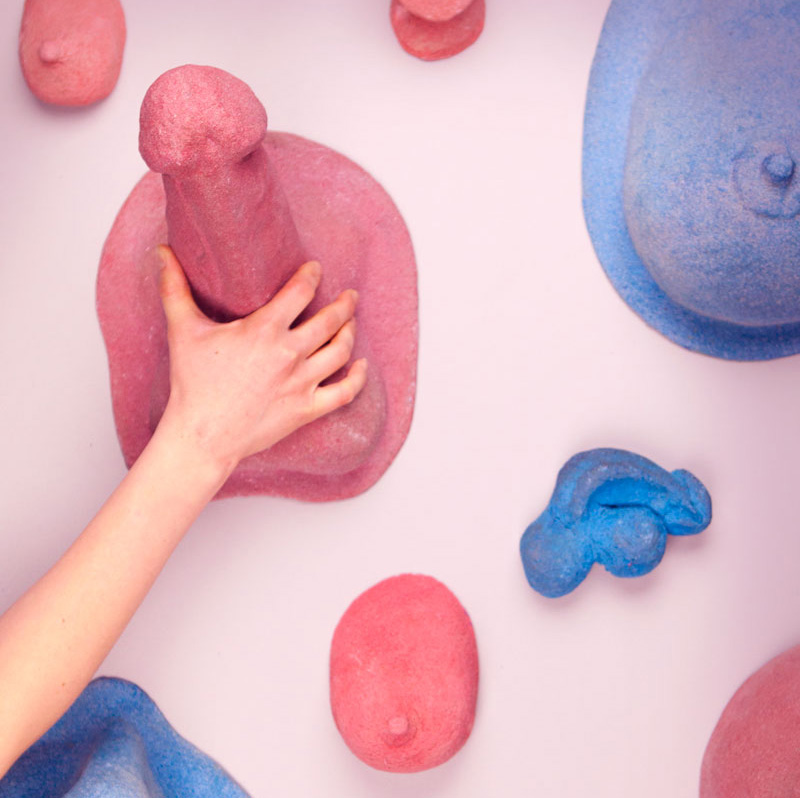 Bompas & Parr's latest installation, Grope Mountain, debuts in Liverpool this February 14th. With hand holds cast mainly from volunteers' body parts, climbers scale the wall to eventually be crowned King or Queen of Grope Mountain. Grope Mountain first launched in New York at the Museum of Sex.
Bompas & Parr were behind last year's Museum of Food and the breathable cocktail bar.
Commenting on the attraction which leaves little to the imagination, Bompas & Parr's partner Harry Parr has said that "gripping and tugging yourselves up with our sensual holds is this year's perfect date for those looking to show off their strength, stamina and flexibility."  For those not of a sensitive disposition, check out a video here.
Music from the Heart in Melbourne
Melbourne's summer events venue M*Sync has welcomed a live, experimental artwork, where participants relax in a suspended cocoon fitted with sensors and speakers. They can lie back and are encouraged to fall asleep as they listen to the amplified real-time heartbeats of the pod-occupants.
Museum Hack's F–K LOVE & MET CUTE Tours
Museum Hack, the renegade tour guides, have created tours for both the broken-hearted and the loved-up at The Metropolitan Museum of Art on Friday.
Their website says: "To capture the dichotomy of love, Museum Hack is hosting two themed tours at the Met: F–K LOVE, for the stories of history's cheating bastards and heartbreaking flings; and MET CUTE, for the lovey dovey stories that bring us together for cuddles. Singles and couples both welcome, but these tours are happening at the same time — so you have to decide, do you love love or not?"
Get Hitched Underwater in Thailand
The 21st annual 'Trang Underwater Wedding Ceremony' is taking place again in the southern hotspot, offering couples the rare opportunity to wed in full dress and gear, underwater. The event aims to celebrate the month of love and Thai wedding traditions as well as bringing tourism opportunities to the area.
Also in the news, in an effort to boost the country's birth-rate and promote healthier pregnancies, Thailand's Government have also been sending out free iron and folic acid supplements in decorated heart-shaped boxes.
And finally, Thailand's Prime Minister, Prayut Chan-o-cha, was voted the most popular figure to send flowers to for Valentine's Day this year in a poll of 1,200 under 25 year olds. He told reporters, "I have love for everyone – all 70 million Thais every day – not only on Valentine's Day. I have roses for you everyday. Thank you," on hearing the news.
Join the Anti-Valentine's Day Party at the Museum of Broken Relationships
One sure way to forget all about romance is to attend the annual MOBR Anti-V-Day-Bash, which gives guests access to all of the museum's exhibits whilst providing a wide range of entertainment. Attendees can leave testimonials of past loves on the 'wall o' break-ups', dance to break-up anthems being played by DJ's throughout the night, or simply comfort eat their way through their sorrows at the various food trucks to hand.
And finally … Broken Heart Insurance in Singapore
In Singapore, Insurance Market, has introduced broken heart insurance for Valentines Day. The free 24 hour policy hopes to bring "a little smile" to those in despair says the Asia Times.
The company is offering 150 policy holders a pair of movie tickets if they experience a break up or any of the following seven symptoms, including "feelings of anger, unstoppable crying and a desire to drink, as long as you are residing in Singapore."
"As a company, we felt that the insurance business has become very cold-hearted and we want to bring back some love and care," said Otberg de Jong, CEO of Insurance Market.