Work on a new branch of The Zhejiang Museum of Natural History is nearing completion in China, and features exhibition halls around a garden.
The new museum is the centrepiece of a new cultural district in Anji and is set to open later this year.
Eight pavilions, red to match the clay of the hillside, are topped with green roofs. The single-storey buildings contain public areas and exhibition spaces.
David Chipperfield's Shanghai-based studio designed the museum.
Large number of visitors expected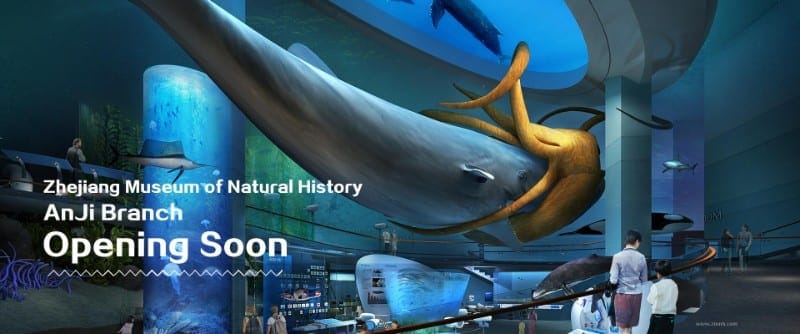 The Studio says, "The large visitor numbers expected, combined with the scale of some of the exhibits, gave rise to a loose infrastructure of generous circulation and spacious exhibition halls.
"Set at right angles to the slope and staggered horizontally, the pavilions follow the natural topography, negotiating a 12-metre difference in height from north to south, and minimising the impact on the landscape."
The new building also features education facilities.
The museum was founded in 1929, and has is main site in Hangzhou. This second branch is located on a hillside site surrounded by bamboo forest. The museum has a collection of over 200,000 geological, ecological, ecological and paleontological specimens.
David Chipperfield Architects have previously worked on the masterplan for the Minneapolis Institute of Art (MIA).
Images: Zhejiang Museum of Natural History
https://www.dezeen.com/2019/01/26/david-chipperfield-zhejiang-museum-natural-history-china-architecture/