Gateway Ticketing Systems recently held the thirteenth instalment of its Webinar Wednesdays series, looking at the guest experience at recently reopened attractions, COVID-19 messaging and how to train staff on new safety procedures.
By Greg Banecker, Gateway Ticketing Systems
On Wednesday 24 June, Gateway Ticketing Systems held the latest episode of its Webinar Wednesdays series, designed to help attractions deliver their very best guest experience now and when they reopen.
With all the buzz around reopening, I was sobered and surprised to find out that more than 60% of the attractions on the call still hadn't reopened. If that's you, most of us are still in the same boat with you. So the conversations around reopening strategy are as relevant as ever.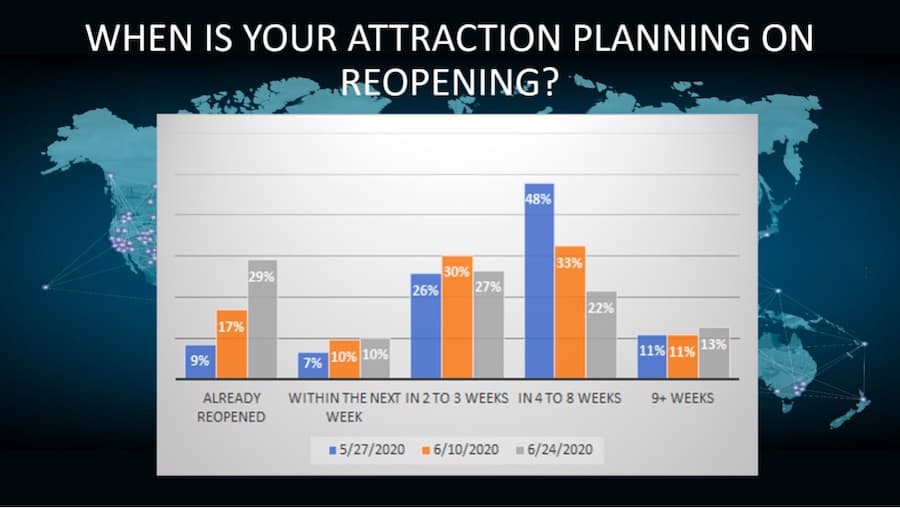 This week the session focused on The New Guest Experience and Training Your Staff for COVID Challenges. The conversations around staffing and COVID-19 messaging were compelling.
Integrate staff from other departments
Most panellists on the webinar have integrated staff from other departments into Guest Services or other customer-facing roles. Primarily because these teams have been depleted by furlough or layoff.
But it's been an eye-opener for the administrative or maintenance staff now scanning tickets and directing parking traffic. Now, they get to experience the venue's 'Guest Experience' from a completely different angle. What a terrific learning experience!
Ida Haefner from the Kansas City Zoo is teaching all frontline staff, including staff who are typically in the back, to always assume positive intent. There's a lot of potential for escalation right now with guests not following masks or social distancing rules. But don't approach a situation with the intent to escalate. It will only make things worse.
Randi Hamilton from the Detroit Zoo knows that it's very important to find those people on your team who may not be busy right now and slot them in where they can succeed. For example, zoos aren't holding many, or any, events right now. So event management staff can pitch in with other efforts.
Is your website ready for the rush?
Every single one of the six panellists on this episode reported that they saw a mad rush of traffic to their site when they put their tickets back on sale for reopening. And it was a rush that crashed or almost crashed each of their sites. It's a good problem to have. But could be terrible, when you have the chance to sell out your capacity in two hours only for your site to crash.
It's something most attractions are not considering. But it is key to have a contingency plan. I have fifteen other stories of the same thing happening at other attractions.
Assume the interest from your members and guests will overwhelm your site
When you put your tickets back on sale for reopening, assume the interest from your members and guests will overwhelm your site. We recommend a third party online queuing solution to put site visitors in a virtual queue and have them wait their turn to enter your web store.
Conversely, you can work with your ticketing provider or site host to discuss other load management solutions.
COVID-19 messaging on your site is key
Hamilton told us about how the Zoo opened up a portion of its tickets for members only. Unlike a traditional membership where guests would just bring their cards and show it at the gate, they now need to reserve a 'free' ticket and bring that.
But members were still treating the system like a 'traditional' membership. They were purchasing timed tickets for various times throughout the week or month with the intention of only showing up for a few of their slots. And not telling the Zoo they aren't planning to come. Understandable. They wanted to be able to just walk in when they want – like a membership.
The Zoo updated the COVID-19 messaging on its site to make it very clear that this is not how the new system should operate.
Jarrid Vaughn and Rachel Robertson from the Cincinnati Zoo joined this episode of the webinar as well. Cincinnati Zoo has blanketed its site with COVID-19 messaging to make sure it is training its members and guests on the new ways to purchase tickets and the new ways to act inside the venue. The Zoo is also using its CRM to send several pre- and post-visit emails to accomplish the same goal.
Your actual site needs to be prepared for the rush
Hamilton said it best: "Be ready for the onslaught of demand. Double your staff when you reopen."
And Haefner, at the Kansas City Zoo, reemphasized the point. It normally operates with two greeters at the gate. Now it has four.
Call centres have been key for COVID-19 messaging in these times, as guests will have questions. The Detroit Zoo has ramped up efforts in its call centre. It even trained other staff in other departments, in case they need to step in.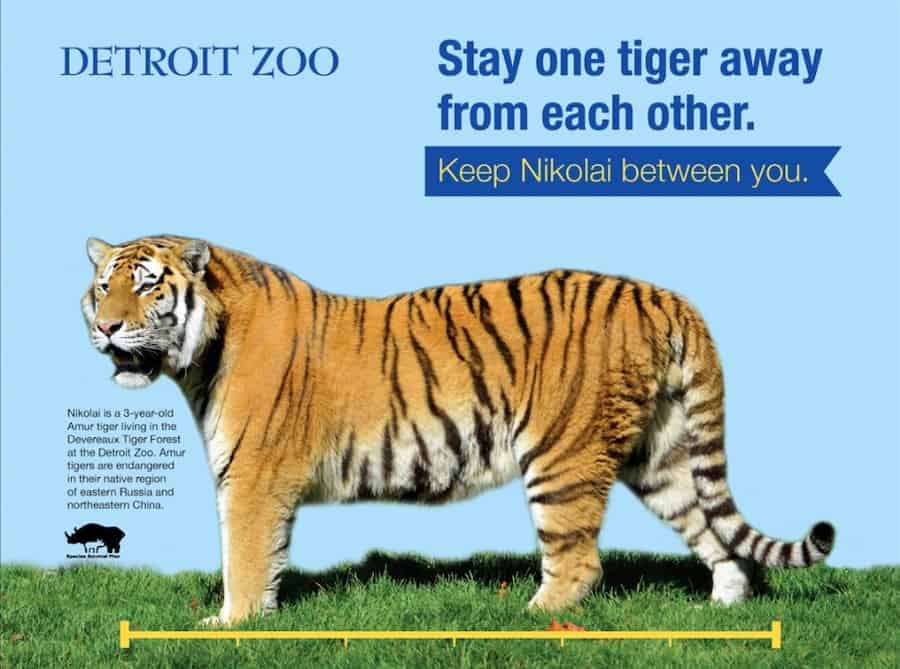 The zoo has put two additional people on the task of responding to social media comments and questions, and three more people to support email responses and marketing. Make sure you come up with ways to thank these staff members and boost morale. They will be working overtime.
A simple solution to a complicated problem
The Kansas City Zoo is not able to do certain animal shows right now because it does not want guests congregating that close to each other. So it put posters with QR codes in the places where those shows would be. Just scan the QR code and you're brought to the Zoo's YouTube channel, to watch a recording of the animal show.
Janell Wood from the Phoenix Zoo told us that Cruise the Zoo, their drive-thru zoo experience they operated during quarantine was so wildly successful that they're still going to offer the product one weekend a month.
It's just another way that the creativity forced upon us by COVID-19 has led to lasting positive change.
Some COVID-19 training insights
Also taking part in this episode was Deborah Kunz, President of DEK Leadership, which provides frontline training for the attractions industry.
Don't forget the golden rule of training: it takes 18-24 reminders to form a new habit
She stressed that the most important thing about training and preparing for the new guest experience is to keep a tight focus on your mission and vision: Is it to have the best guest experience in the industry? Is it species survival? Is it best supporting your local community? Whatever your mission, don't lose sight of it during the reopening process. Let it guide how you train your staff and guests for reopening.
Oh, and don't forget the golden rule of training: it takes 18-24 reminders to form a new habit.
Just one Webinar Wednesdays wondering this week:
Check out the picture of this mascot at the Detroit Zoo. Now that's a way to remind people to social distance and keep your COVID-19 messaging clear.
You can watch the full recording of the webinar right here. Additionally, we hold our Webinar Wednesdays series biweekly. Keep an eye on this page for updates about our upcoming webinars and to register.