As cultural attractions begin to re-open in the wake of COVID-19 closures, now more than ever, the gift shop plays an ever-increasing role in supporting critical missions.
by Andrea Froehle, Event Network
The gift shop at a cultural attraction is often one of the last brand encounters your guests will experience during their visit.  What they discover, learn about, and ultimately take home from the store creates an indelible memory of their experience. It also plants the seeds of advocacy and future support for your institution.
Offering a well-researched and custom product assortment that reflects your organization's mission, values, and unique character is the surest way to protect the brand and values you've spent years developing and achieve mission-critical objectives.
Gift shop fads come and go – stay on track
We know that some product trends that pop up from time to time are tempting. And frankly, unavoidable because they are popular with guests and drive sales. (Fidget spinners, we forgive you)  But how much are they doing to enhance your guests' learning journey, or deliver on your organizations deeper purpose?
Let's take a look at various opportunities to align your retail operation and product selection with your organization's mission and values.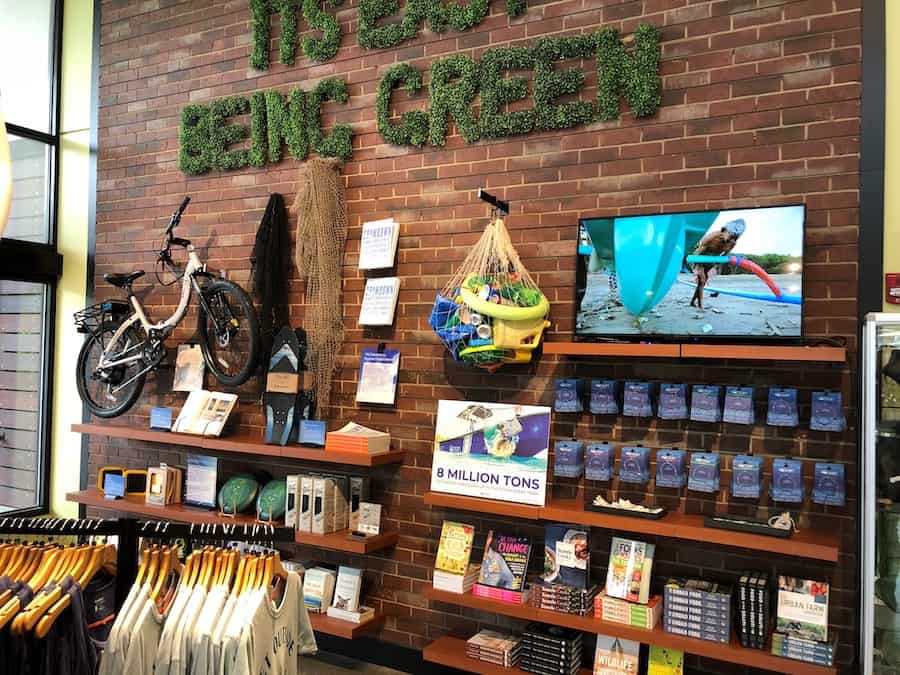 Give back
Choose suppliers for the gift shop that donate a percentage of proceeds directly to a mission-relevant cause. There are so many worthwhile ways to make a positive impact. For instance, ocean clean-up efforts, rehabilitating wildlife, supporting the arts and local community initiatives, as well as helping to fund research and education programs across many interests. There's no shortage of brands whose values align with your company's purpose. Seek them out.
Support minority-owned vendors
Diversity and Inclusion initiatives should extend far deeper than your institution's Human Resources policy. By supporting minority-owned businesses, your organization can help break cycles of financial discrimination, and uplift communities through a boosted economy.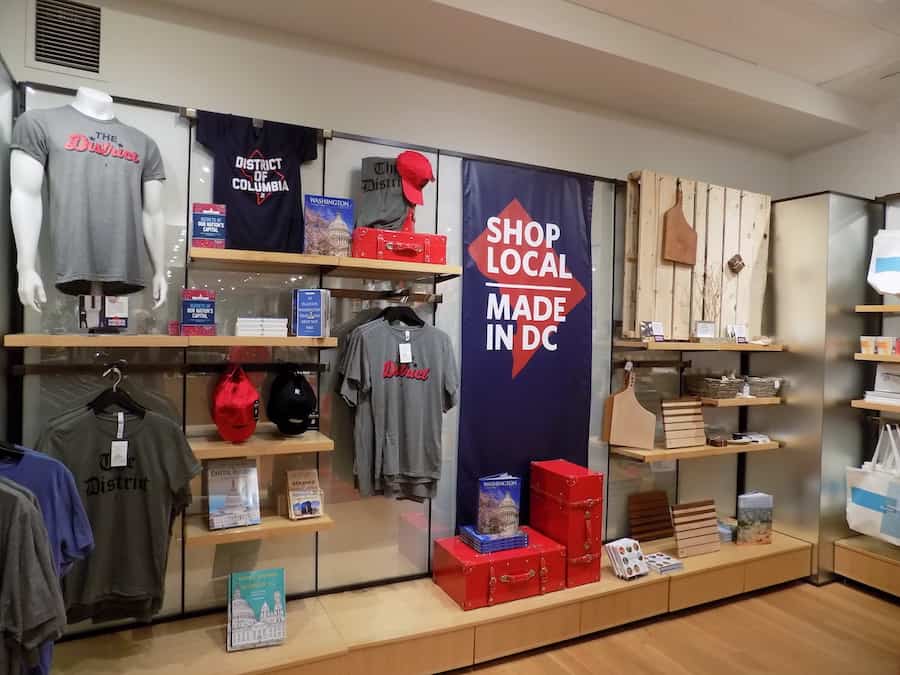 By consciously choosing to partner with entrepreneurs who represent a variety of different perspectives and backgrounds, your gift shop becomes a microcosm of the world.  Let guests know you champion a more equitable future for all by demonstrating your support in this way.
Collaborate with artisans
Artisans often struggle to compete with mega-corporations and suppliers, yet many deliver exceptional service and superior product quality, on par with what the giants can offer.
Furthermore, artisans of all kinds are generally open to customizing orders and aligning their work with a specific mission or cause they feel good about.
You could work with a local artist to create a visual feature or focal point for the gift shop interior. Or to produce a custom line of objects for sale. Your guests will appreciate that these unique, hand-crafted works of art were prepared specifically for guests at your destination.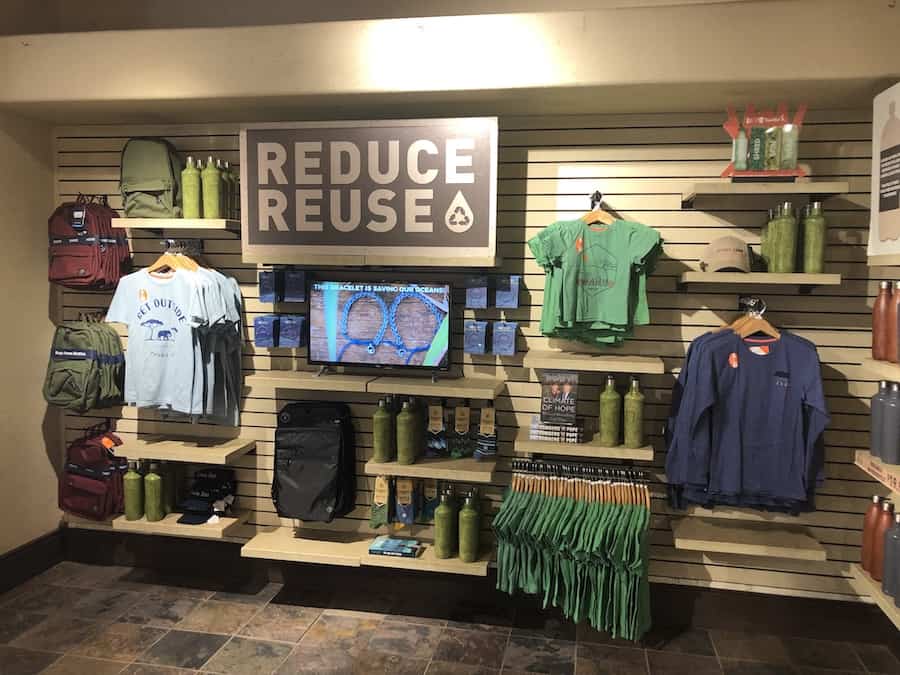 Go plastic-free and sustainable for gift shop products
Prioritize products such as apparel and accessories, plush lines and toys, and gifts that are manufactured using recycled materials. Consider eliminating single-use plastics in favour of sustainably made items. For example, reusable bags, stainless straws and products without extra packaging.
Know the source material
In addition to knowing what a product is made from, finding out how and where it's made can be equally eye-opening.
For example, not all cotton supply chains are organic, sustainable, or fair concerning labour. Verifying the origins and ethics of raw materials with your gift shop supplier will ensure that your organization supports safe practices that don't exploit people or our earth.
This is a good opportunity to discover organizations that help farmers and or suppliers to manufacture goods in a socially, morally, and ethical manner.
Use round-up programs
Asking guests if they would like to invest their spare change can add up quickly. It is a simple way of helping your organization reach its important programs and goals. The collective micro-contributions will make a significant impact. And guests will feel good about supporting their favourite institutions.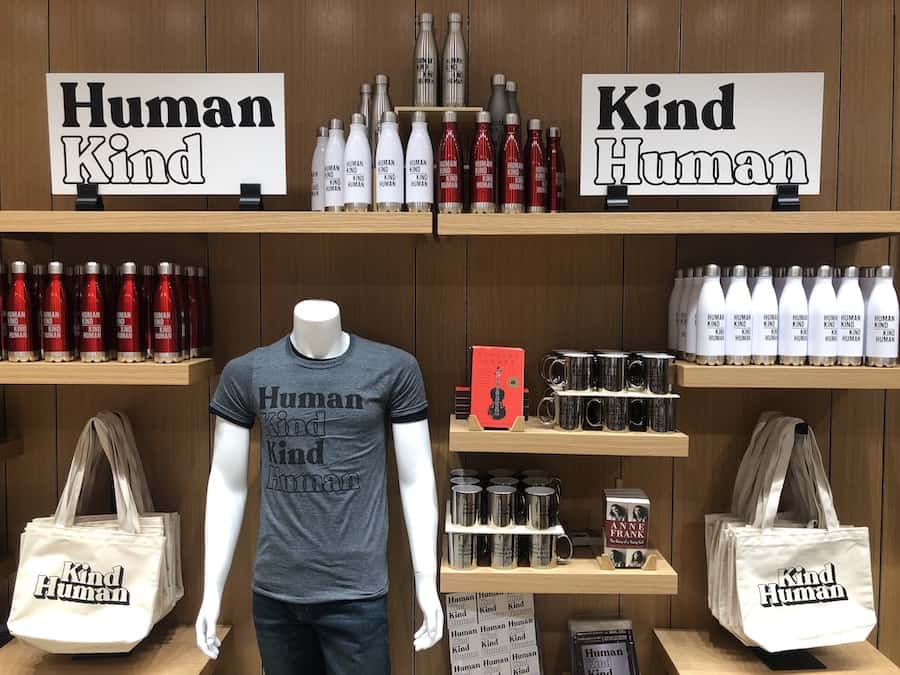 Kind is always on-trend
Consumers are more interested than ever before about what happens behind the scenes at the brands and companies they support. By way of their spending habits in gift shops, they demand that companies do the right thing. This makes it an even easier decision for retailers to stay on-mission.