In times of uncertainty, we look to our trusted institutions to lead the way. Our beloved and respected museums, science centres, zoos, aquariums, botanical gardens and historic sites that have long earned public trust.
by Andrea Froehle, Event Network
These attractions are in a prime position to demonstrate mindful reopening of their doors and retail after coronavirus. They can set the bar for other businesses to follow. In preparation for this moment, many cultural attractions are using this downtime to re-examine and adapt their guest experience in the post-COVID-19 world.
Here's a look at social distancing guidelines and amenities that will help guests to your venue's retail shop feel more comfortable as life begins to return to a new normal.
Manage the queue lines
Maintaining a safe distance between other people will now be the default behaviour as we go about our daily routines. Social distancing will be especially top of mind when visiting places that attract crowds.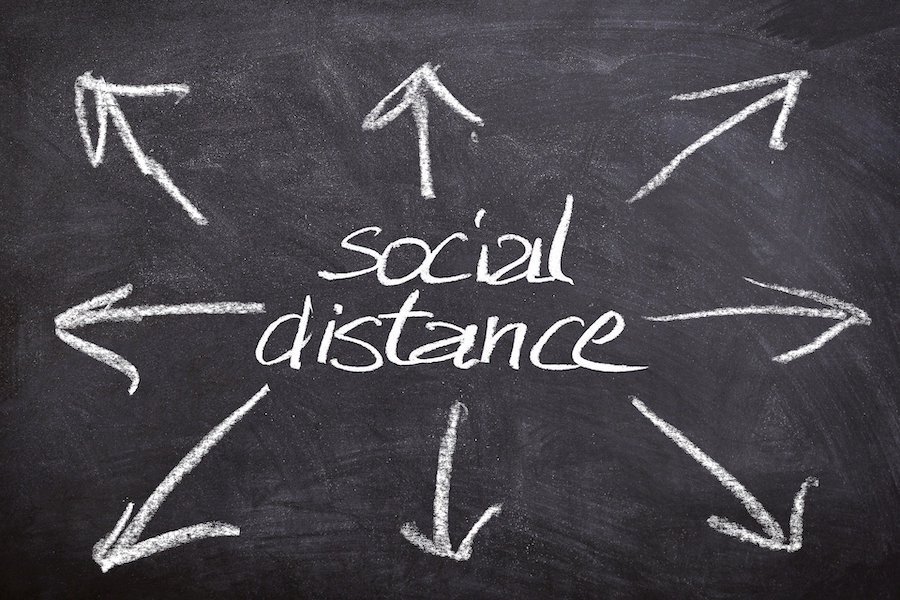 Yet it's not always easy for people to tell if they are respecting the required six feet between one another. To help mark the distance, consider using tape or decals on the floor to indicate spacing when reopening retail areas after coronavirus. This will help your guests with spatial awareness as they queue.
Limit capacity
Reducing the maximum capacity allowed in the store at a given time allows shoppers the extra space to move around while maintaining distance from other guests. Depending on the size of the store, a queue may be needed before entering to control a comfortable flow.
Adjust fixture placements
Sometimes all it takes to create an open feel is to move a fixture. Avoid forming tight spaces in aisles and leave plenty of space for others to pass by without making contact.
Decluttering, in general, is also an effective visual merchandising strategy, as it creates a clear line of sight to products and focuses shopper attention on specific pieces, further reducing the instinct to touch items as they browse.
Visible cleaning schedule
Adjust the cleaning schedule for more frequent wipe-downs when reopening retail after coronavirus. Use reliable disinfectants, focusing on high-touch fixtures such as door handles and knobs, handrails, glass surfaces, kiosks, front counters, and product displays that are placed in high traffic zones.
A regimented cleaning protocol will maintain a sanitary environment. Don't forget to address back-of-house, main stores and sub-stores. Practice visible cleaning. Guests will find comfort when they see team members cleaning the store regularly.
Remove touchable demo items
In pre-coronavirus times, a demo experience was an expected, natural part of learning and discovery, and a staple in retail environments.
Demo or touch experiences won't be eliminated forever, but when reopening retail after coronavirus, measures should be taken to remove product demonstrations and sampling that enable the passing of germs.
Make use of higher shelves, nooks or vignettes to display appropriate demo items
For example, remove tester tubes of fragrance or lotions, putty or kinetic sand, and clear away demo products that invite shoppers to try, touch, or play with the product.
Instead, make use of higher shelves, nooks or vignettes to display appropriate demo items. This will allow the guest to see it, but not touch it. Maximize the use of all passive demo items, especially demo display screens.
Contactless payment options
2020 will finally be the year of contactless payment, according to a January 2020 study conducted by Hanover Research.
If your retail shop is one of the 84% of businesses accepting debit or credit card EMV (chip technology) contactless payment options, you may be surprised to learn that only 34% of customers are aware of the option.
Be sure that you have adequate signage at checkout to let your customers know about this convenience.  Register distancing is also advised.
Use signage
As John D. Rockefeller once said, "Next to doing the right thing, the most important thing is to let people know you are doing the right thing." Use signage to your advantage by calling out the retail store's cleaning procedures when reopening after coronavirus. Bring attention to the other precautions, safety requirements, amenities, and upgrades offered for their continued safety and peace of mind.
The addition of for-purpose signage is a great way to remind customers how critical their support is during this time.
Consider selling outdoors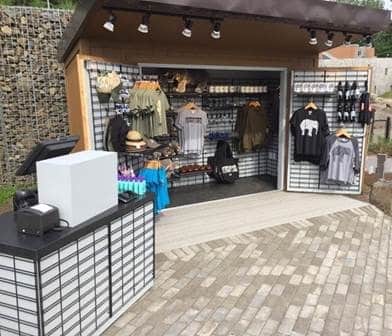 If your retail store can extend to outdoor spaces such as the immediate area in front of your entrance doors, or along the perimeter wall, displaying merchandise this way could appeal to visitors who are less inclined to enter an indoor shop.
This is a good opportunity for an attendant to engage guests as they walk by. If you already have kiosks or carts, consider opening those first.
Update training manuals
Don't forget to update your training manuals with new guidelines and safety practices.
Practice good hygiene
The importance of hygiene cannot be underestimated. Wash hands regularly, avoid touching your face, disinfect surfaces regularly, and stay home if you are sick.
By following these tips, retail stores within museums, gardens, zoos, aquariums and other public spaces will be ready to welcome people who need the soul nourishment that these special locales provide.