Global real estate industry leaders Ivanhoé Cambridge has partnered with iconic theatrical company Cirque du Soleil to launch a new concept in retailtainment: mall-based family entertainment centres (FECs).
The concept, named CREACTIVE Cirque du Soleil, will debut at Ivanhoé Cambridge's Vaughan Mills shopping centre in Toronto in September 2019.
The innovative FEC will increase foot traffic to the malls, engaging customers in a new and compelling way. It will also broaden Cirque du Soleil's portfolio to reach new audiences.
Blooloop caught up with Claude Sirois, President of Ivanhoé Cambridge's Retail division, and Marie-Josée Lamy, producer at Montréal-based Cirque du Soleil to hear about the collaboration.
Ivanhoé Cambridge, a real estate company based out of Montréal, is the subsidiary of the Caisse de dépôt et placement du Québec, one of Canada's biggest institutional fund managers. It has circa C$300 billion assets under management. Ivanhoé Cambridge, the real estate division, has around C$60 billion of assets under management, of which retail is a part.
Claude Sirois says: "So Ivanhoé Cambridge represents around C$17/18 billion assets under management; spread in various countries, mainly Canada, which is our home. We also have presences in Brazil and China, and some retail and other projects in Mexico."
The ecosystem of consumption and wowing consumers
The face of retail has been changing. Expanding on this, Sirois says:
"The last few years have seen their share of changes in the ecosystem of consumption. We hear a lot about e-commerce and its impact on retail, but I think it's much more than that. The population itself is changing; a new generation of consumers, the millennials, shop and entertain themselves differently; then we have the Gen Z generation, which has never known a world without Internet or YouTube.
"As a fully integrated retail company, we have reinvested a lot of capital in our shopping centres and retail environments to bring new experiences to work around fun, food and fashion, which is our way of thinking about retail. Online shoppers want a different experience off-line. Consumers are channel agnostic; consumption comes in many different forms. However when it comes to bricks and mortar, they want to have a different experience from the one that they would find online.
"That is the reality, so we are working closely with our retail partners to bring new experiences to wow the consumer."
In terms of the customer journey, Sirois' initiative centres on 'moments of delight'.
He says: "Those moments could be time saved, a smile, value for money, a gift, just keeping it simple. Essentially, it is all about removing the friction points for the consumer coming to our retail environment; so their visit is as pleasant as possible."
Shopping centres of the future with Ivanhoé Cambridge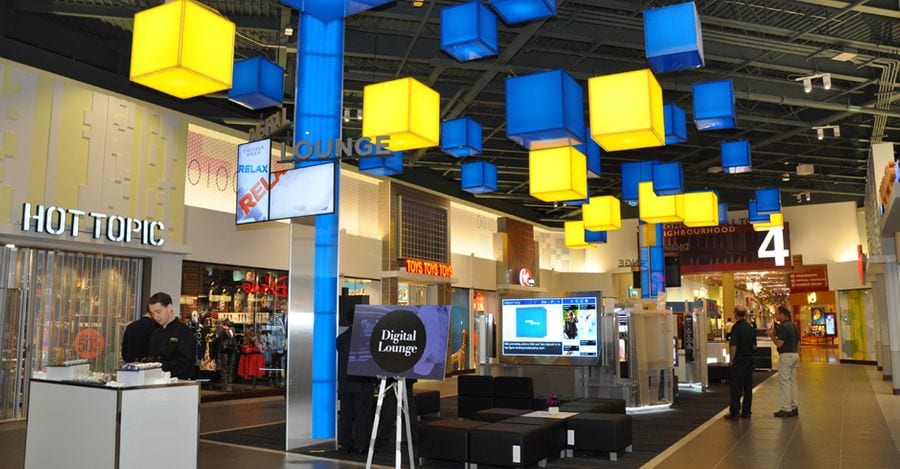 Sirois envisions the shopping mall of the future as a convergence of technology, experience and design:
"In terms of technology, we are only at the beginning. There is a lot of new data management, technology to serve the consumer. They also help the retailers to better serve the consumer.
"Cirque du Soleil is a very good example of the experience element. It's all about giving those moments that are pleasant for the consumer. Shopping centres used to be a collection of products. Now we are moving into a collection of experiences."
Keeping up with the trends
Shopping centres, he points out, have been in existence for sixty years, and have always adapted.
"This is the current trend. We have a strong presence in Brazil, where we have participation in over 22 shopping centres across the country. These shopping centres have a lot of retailtainment: cinemas, bowling alleys, lots of food and beverage. But if we go back 5 or 10 years, for us, in North America, we were pulling all that out; the cinemas were leaving shopping centres, the food and beverage options were moving away, the bowling alleys were going. And now, ironically, we are looking at bringing those experiences back. It's a different place in the cycle."
The aim is always to increase footfall.
He says: "At the end of the day, our job is to find ways and initiatives to bring traffic; so that all our retail partners and operators and tenants can benefit. That is essentially how we are looking at our shopping centre portfolio right now."
The origins of retailtainment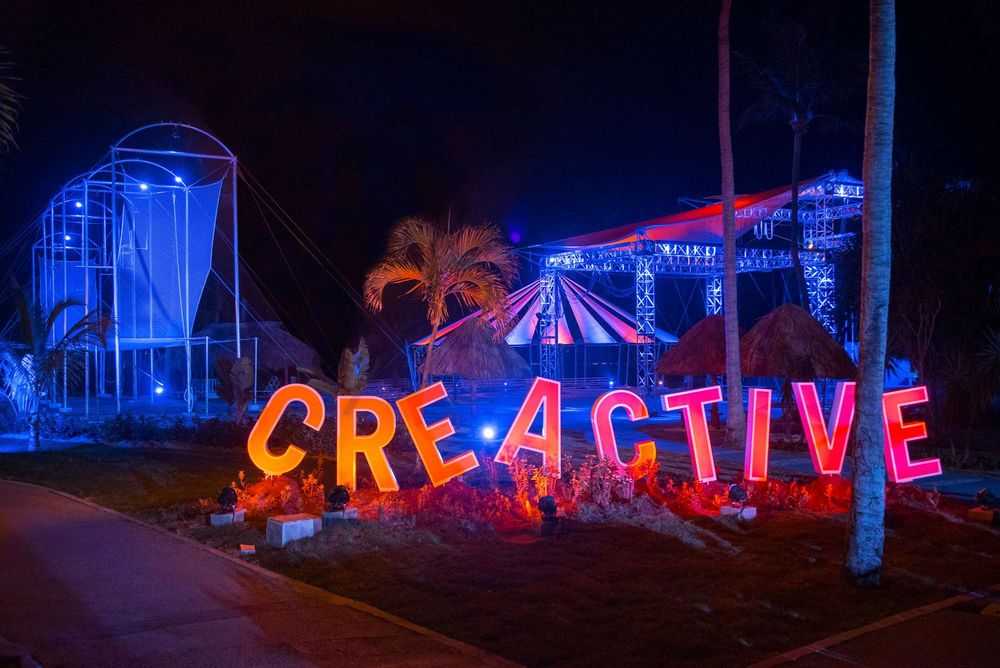 The collaboration with Cirque du Soleil is a spectacular instance of the retailtainment trend, taking consumer-related customer engagement to a new level.
Explaining how it came about, Sirois says: "In an environment where we are trying to find distinctive new ways to differentiate our shopping centres in the market, as we are based out of Montréal, we know the whole fantastic story around Cirque du Soleil, and we know they know a thing or two about entertainment.
"So we connected with them. They were exploring the idea of creating family entertainment centres; we sat down with them, and worked together."
Sirois was impressed from those initial meetings. He says: "Cirque du Soleil are so professional, and very disciplined. They approached this new initiative seriously, and have done full analyses around family entertainment centres. This fully aligned with our way of analysing assets, and that is how it came about.
"We are going to be doing the first CREACTIVE FEC in Vaughan Mills shopping centre in the city of Vaughan in Toronto."
A mall like no other
The mall in question is 1,200,000 ft.², with an annual footfall of over 15 million; a figure predicted to rise with the arrival of the CREACTIVE concept.
With CREACTIVE, Cirque du Soleil will bring people an interactive, behind-the-scenes experience of what Cirque du Soleil is all about; with a range of  physical, artistic, and digital themed areas.
Sirois says: "There will be, over the next few months, a more detailed programme around the concept; but the essence of it is really for the people to be, for a moment, part of the Cirque du Soleil show.
"It will be very interactive and, because uniqueness is what Cirque du Soleil is all about, very different and distinctive from whatever is being offered in this space at the moment. I don't think anyone can approach this the same way as Cirque du Soleil.
"We are very excited about this partnership."
Something different for Cirque du Soleil
Marie-Josée Lamy, producer at Cirque du Soleil, details the origins of the collaboration, a diversification for Cirque:
"The initial idea came from numerous requests that we received over many years from real estate developers in the retail area; to develop products that would address the need for more entertainment and more experiences in shopping malls."
That was part of the concept's inception. She say:
"In addition, we have developed a concept called CREACTIVE which is presented at Club Med, so what we are really doing is taking this product, which is very close to Cirque du Soleil's DNA, and adapting it for the retail environment."
A CREACTIVE concept
The concept, which is still in the developmental stages, will retain Cirque du Soleil's iconic identity, Lamy says:
"It is based on Cirque du Soleil, and very close to our core. We want to give the participant the opportunity to peek behind the scenes and feel what it's like to jump on the stage of the Soleil; allowing them to try a range of different types of activities. Obviously, the objective is not to train them to become artists or performers, but to let them understand what it's like to work at Cirque du Soleil."
The programming will change from time to time, affording greater variety and repeatability. On offer will be artistic and acrobatic activities, supported by technology. Lamy explains:
"It's an immersive environment; it's Cirque du Soleil, so there is a lot of scenography. And there will be some characters, but it won't be overwhelming in terms of technology. The technology supporting the experiences, which could be VR or augmented reality, will be in the background.
"The concept is still in development so the specific activities and supports are not final yet, but that is the idea."
A CREACTIVE move from retail to retailtainment
The objective, she says, is to change the energy of retail.
"We are quite confident that the experience will be a great addition to the transformation of retail into retailtainment."
Cirque du Soleil plans to extend the offering to as many places as possible.
Lamy says: "To start with, we are opening our first FEC in the greater Toronto area, in the third quarter of 2019. We already have another one planned for the end of 2019 in Asia, though we cannot yet disclose where it will be. And we are in discussion with several other potential partners around the world.
"We are also discussing further locations in Canada with our existing partner, Ivanhoé Cambridge."
In terms of the growth of Cirque du Soleil as a company, the CREACTIVE FEC concept is a means to diversifying their offering beyond big top and arenas, attracting new audiences – specifically a family audience – in the process.
There is an increasing, game-led demand to be a protagonist rather than an onlooker. And the CREACTIVE concept, offering a range of transformative circus and art activities; acrobatics, aerial parkour, juggling, bungee; taps into this trend.
Lamy adds: "In addition to reaching new audiences and expanding our portfolio, this is also a way to offer a different, more active perspective from the passive spectator experience – as well as creating the ultimate Instagrammable moment."
 All images courtesy of Claude Sirois, Marie-Josée Lamy, Ivanhoé Cambridge, Cirque du Soleil, and Club Med.