The FUNTOPIA brand spreading across the globe from its beginnings in Bulgaria combines a variety of active entertainment activities under one roof, appealing to adventurous children – and their parents.
The Funtopia adventure parks were begun by Walltopia Group in 2012; capitalising on a growing trend for active lifestyle choices, and combining a number of healthy, challenging activities under one roof.
The concept grew from a desire to provide an alternative to passive screen-based entertainment, and a firm belief in the social and health benefits of active family entertainment.
Blooloop spoke with Funtopia CEO, Tania Kishkin, about the brand's impressive trajectory.
Funtopia is the daughter company of Walltopia, the world's largest producer of climbing facilities for adventure attractions. Kishkin says:
"Our company, Adventure Facility Concepts and Management operates projects supplied by Walltopia.
The beginning of the Funtopia franchise
"We decided to open our flagship Funtopia location in Bulgaria as a showcase for the different facilities of our supplier and mother company. Then it somehow grew very fast, far exceeding expectations.
"There was a great deal of interest, and not only in our country. Customers coming from Walltopia, were visiting, and saying: 'Wow: what is this? There are so many different things to do here, and so much active entertainment.'
See also:
The Bear Grylls Adventure – Merlin Entertainments' new brand poised for global expansion
EXTREME to transform Sheffield Ski Village into a $30.5 million adventure attraction
"So this is how the concept became very popular within a short period."
The team decided to create the franchise group, Kishkin says "for obvious reasons," and began opening locations in a number of countries, the second in the US.
"This," Kishkin says, "Is how I grew with the concept."
Distance and the prism of local culture
Franchising on a widespread scale likewise introduced a number of issues to be overcomed.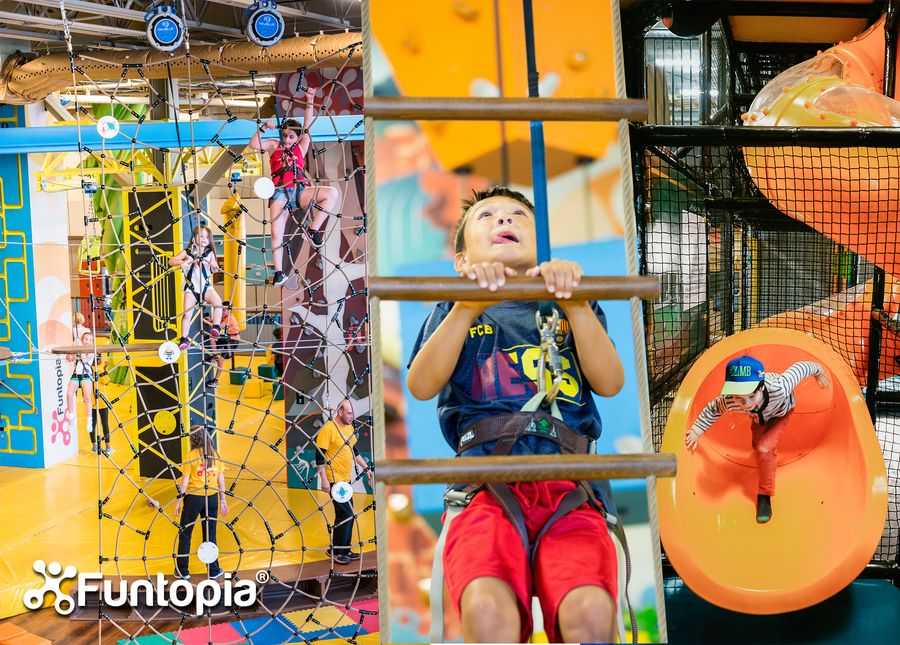 Kishkin says: "Of course there were challenges. Within a six-year period, we have opened and are running locations on several continents. Working at a distance is, as you can imagine, an additional challenge. For each location, we need to face different franchise legislation, design and architectural idiosyncrasies, as well as differences in culture, facilities, local structures and legislation. The performance indicators vary vastly between countries and can hardly be compared. So the success of a single location needs to be measured through the prism of local culture."

"Therefore we have to be very flexible and fast adapting, as well as open-minded; if we want to grow and to be on the top of the wave.
"We have a very strong theme, which is vital; and a very strong belief in the concept of active entertainment," she says.
It is, she maintains, key to have not just a great idea, but also the right theme.
A typical business model
https://www.youtube.com/watch?v=eIUpQmAdfbc
"It works like any other franchise, essentially; there is an initial franchise fee, and royalties on a monthly basis. While it is, of course, for active entertainment rather than food and beverage, we aim to be something similar to the McDonald's model. Absolutely the same structure, with absolutely the same values behind it."
She says: "We share cloud space with franchises all over the world; sharing everything that is done in each location, comparing notes on what is working and what is not working. We have different formats of attractions and activities in different locations; experiences are shared between us, and we explore not only what different formats work for each market, but how to innovate, and what new elements to implement."
Active entertainment is having a moment. For Funtopia, however, it is more than a trend; it is the company's underlying ethos.
Kishkin says: "Active entertainment is something we will never change; it is our key concept, it is what we believe in most of all. Funtopia was created out of a desire to provide a new type of entertainment, while rooted in having fun through physical activity."
Expanding on this, she continues: "We wanted to be able to create an amazing environment where families can spend time together. It is a shared experience; there are activities that appeal to everyone, and that can be undertaken in a new and totally safe environment. We began with the core fun activity, which is the interactive climbing walls. Then we developed the concept; adding ropes courses, ninja courses, ziplines, gliders, trampolines, caving systems, flying Fox, freefall, and so on."
From screen entertainment to active entertainment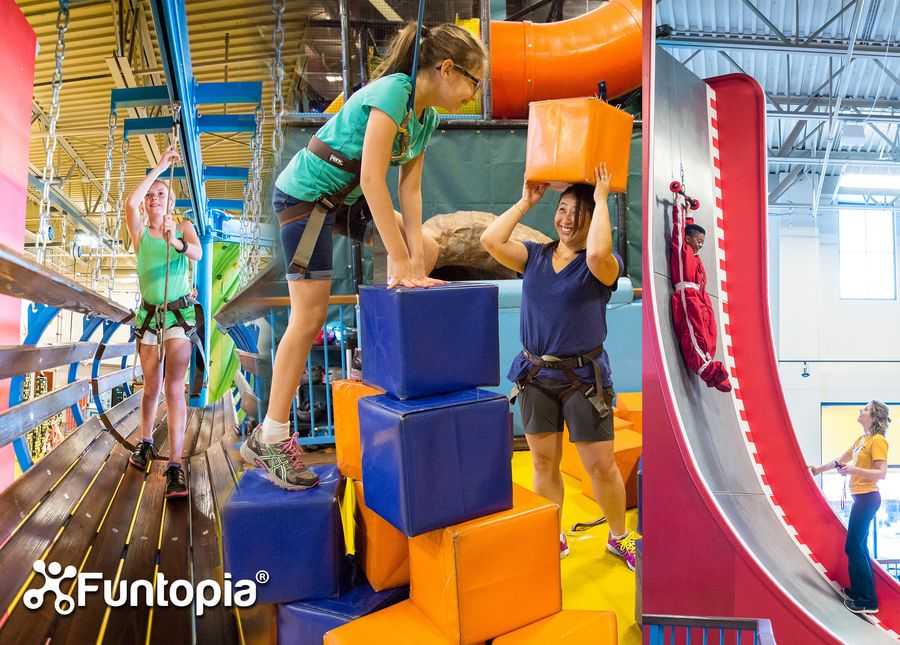 The popularity of Funtopia adventure locations is growing. Kishkin says:
"It's really very exciting. And at the end the kids are tired and hungry; they eat, and they sleep, because they have expended a lot of energy, which is great.
"It's a healthy concept. We basically want to switch attention from screen entertainment to active entertainment; which is why we advertise it as a healthy concept. At the same time as you are having fun, you also have the action, the exercise, and this is what we wanted to achieve."
A trend of multiple experiences at the same time
The concept is, from an industry perspective, right on trend; playing into the experience economy, interactive entertainment, active lifestyle choices, and location-based entertainment facilities. And all these can be located in shopping malls, enhancing retail destinations.
Kishkin says: "Currently, a major entertainment trend is in the direction of multiple experiences at the same time under the same roof, both on a smaller and on a larger scale.
"As an example: when you buy a new phone, you expect it to be more than a phone. It will not only take calls; you want it to take pictures, send mail, have GPS, and access social media.
A collection of experiences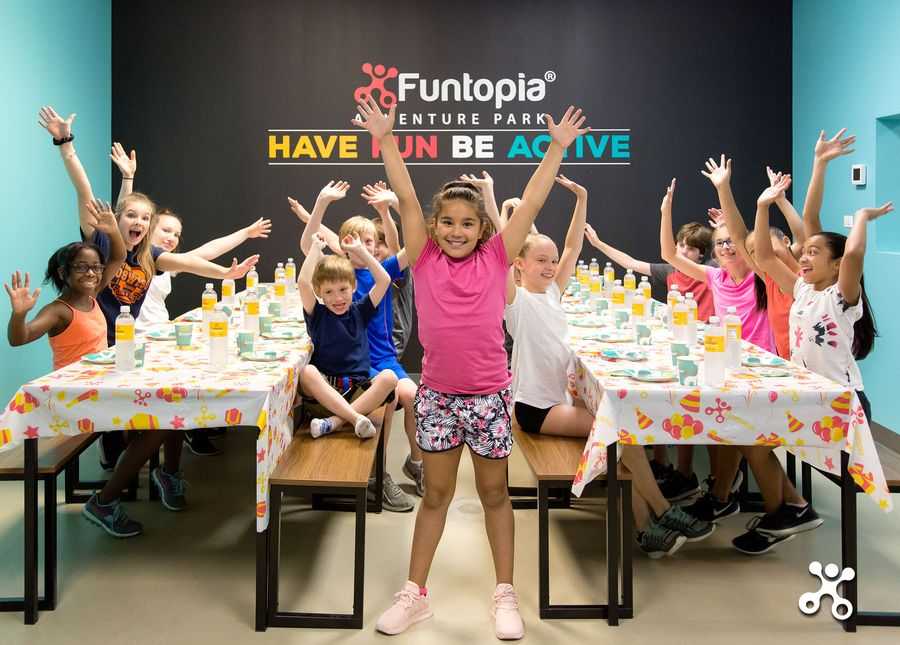 "People now expect the same from the leisure industry. That is why they are not keen on accruing objects, but prefer to collect experiences. This is also why the popularity of the adventure park is on the rise; they can have a number of mind-blowing opportunities within the same system.
"Funtopia does this on a smaller scale. We don't only offer places where you can have fun and share it with others. You also have all these different activities: climbing, jumping, flying; you can have adventures, celebrate parties, or just have a cup of good coffee, all at one place.
Differentiation from other shopping centres
"And shopping centres are fighting the results of the online shopping trend, and rapidly coming to the realisation that if they are going to survive they need to find new reasons to bring people onto the site. We approach them, and they can absolutely understand that they should have this kind of active entertainment centre in the shopping mall. It turns them into a destination, so they can draw more people, and therefore more customers. It also differentiates them from the other shopping centres."
Beneficial for all
There are, Kishkin contends, benefits for everyone – the developer, the investor, and, of course, for the end-user.
"This is our observation. We have also had a number of enquiries from different hotels, who are faced with their own unique challenges.  They want to provide not only the hotel experience, but a much larger experience for their customers."
She says: "When you go to Disneyland, part of the package is the accommodation.
"Hotels which are not attached to parks are beginning to want to be able to provide some kind of additional experience. Therefore they are also investing in indoor and outdoor active entertainment venues."
Upcoming exciting developments for Funtopia
"We are already in agreement with a very big developer in Mexico, who want to make their shopping mall unique. And so they have opened their first Funtopia facility, opening on the 18th of October; the first of several parks. We are also the operators in this instance: they approached us, and we are working together on this project; another one will be opening in March, and several more will follow."
Some of the latest Funtopia facilities can be found in:
Mexico – Funtopia Puebla (opened on 18 October)
Australia – Funtopia Adelaide & Funtopia Carrum Downs (both will open in spring 2019)
Capitalising on the Walltopia Group's international experience, Funtopia has grown since its first iteration in 2012 into countries including; the United States, Australia, Malaysia, Israel, and Mexico, as well as Bulgaria. Kishkin refers to the company's growth as an example of 'the global revolution of the active entertainment industry.'
Viva la Revolution.