It currently runs seven entertainment centres in seven states. Each has an esports lounge, arcade gaming floor, and restaurant. GameWorks offers a full entertainment and dining experience for millennials, teens and families.
Blooloop spoke to Philip N. Kaplan, GameWorks chairman and CEO. He has been with the company since June 2018 and is the mover behind the company's recent meteoric rise. Kaplan is passionate about the market opportunities of the esports trend. He has made this a primary focus of the company's growth.
From napkins to the Nasdaq
He also brings almost three decades of business operational expertise to his current role. Kaplan has a formidable track record in leading strategic operations. He is adept at scaling companies to achieve rapid growth. His career has also been characterised by community and philanthropic work.
Kaplan says, "I will say that I've been part of some fast-growing companies, and some interesting times of change where something new has come in that's created a growth opportunity.
"That's the commonality with everything I've done: I could say I take a company from a napkin idea to the Nasdaq."
"I took over two larger companies as CEO or COO and grew them. Most relevantly, I ran a company that was a real estate business, which, of course, any location-based entertainment company is. I also ran a digital media entertainment company in the streaming space when that channel was emerging. It was fun working with all the studios, and the company grew 70% a year, 6 years in a row."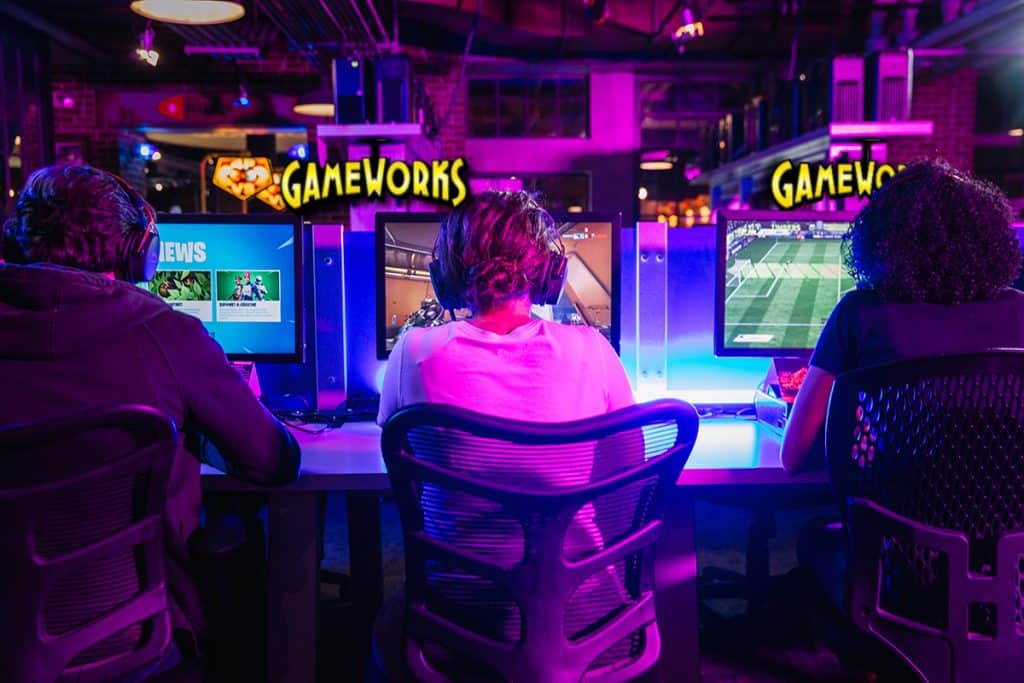 Kaplan feels that esports is a similar growth opportunity. And with his track record, it seems like a safe bet to agree. Gaming is a huge industry and the esports sector is continuing to grow fast.
"Everybody has loved video games since the most primitive computer became popular," says Kaplan. "When I was at high school we'd go down and play video games at Fisherman's Wharf where they had these little tiny arcades.
"And even from the earliest days of gaming, people have wanted to compete. Esports is just a formalisation of this natural phenomenon of folks competing. Everyone loves going to watch races; similarly, everybody loves going to Esports events."
Esports – video games as spectator sports – is now a global multi-billion dollar industry. In fact, the worldwide esports audience reached 335 million in 2017, according to Newzoo. The industry features professional players and has a huge fan following. Esports events frequently sell out, and specialist stadia have emerged to host tournaments.
"We just completed the semi-finals of the GameWorks showdown. This was our multi-location Super Smash Bros.™ tournament," says Kaplan. "It's a phenomenon because it's not just about playing, but watching; just like traditional sports. It is a huge movement; there are hundreds of millions of people watching esports."
As esports continues to increase in popularity, teams and players will become more well-known. Just like traditional sports, it's likely that we'll see star athletes emerge. And some games will be more popular than others. Because the industry is still so new, there are many factors that are still uncertain, says Kaplan.
"Is it going to be city-based or is it going to be talent-based? Is it going to be around the universities? There are so many 'ifs' in the category, and that makes it very exciting. And as the operator of a venue, we just want to have the infrastructure for the space built around our locations. We want to be part of it from that perspective."
Philip N. Kaplan on the GameWorks vision
GameWorks has grown out of a 22-year-old business. It was started as a joint venture between Sega, Universal Studios, and DreamWorks. It began in Seattle, with Steven Spielberg providing creative input. Kaplan was brought in by a group of investors around 13 months ago.
"Our vision was to use esports as the lever from which to update our business model," he explains. "That's been super fun, and it's completely true to the company's roots. There's footage of GameWorks from 20 years ago where people are competing on games.
"We will stay true to our form and format as we continue to revive this very famous video gaming brand."
Kaplan describes the GameWorks approach as "game agnostic". "From a consumer's perspective, what is most interesting is the game that they want to play. So we have over 100 stand-up video game titles in our arcades and 200 or more titles in our Esports lounges. Whatever the consumer wants, we're going to have it, on the latest hardware.
"In terms of technology, it is a mix of having a game that is required and having it on the latest equipment. From a central management perspective, we've built it so that we can scale.
"When a guest comes into a GameWorks, they are basically buying an Esports service from another gamer. But from a central management perspective, we're managing all the LAN. We're managing the connectivity and the product management centrally. The idea is that we can watch, and scale up to quite a few more locations, while really continuing to build that central expertise."
GameWorks target customer base is millennials and Gen Z, visitors aged from 12-28. It also sees plenty of families, particularly on weekends and during school holidays. Some of the locations close to under 21s in the evenings, from nine or ten onwards.
The Works Kitchen
Kaplan regards the restaurant side of the business as a differentiator. "Some of our locations are in larger cities like San Francisco, Seattle, Las Vegas, where there are over 2 million people. Every location has a full sit-down restaurant, which is something that we pride ourselves on, as well as a bar."
The company decided to develop a brand identity in food and beverage. The result was The Works Kitchen, under chef Tony Leitera.
"The Works Kitchen is a modern American dining concept. So, staying true to what GameWorks has always been, you can get a great hamburger and a milkshake. But it's fresh, and beautifully executed. And we have what's called a 'unicorn', which has an upside-down quirky ice cream cone on top of it just for fun. It's a splurge, it's a fun night out and that's how we want our guests to perceive it."
Leitera, having studied the market, offers a high-quality spin on traditional offerings. There is, for example, hand-made, hand-stretched pizza dough daily in every location.
"This is good food," says Kaplan. "It's not stadium or movie theatre in the classic sense; there's a level of quality. For a 27-year-old tech worker who's starting to earn some money, it's a great place to have a meal. We have the kale salad, we have the gluten-free entrees. But there is also the fun ice cream stuff, for sure. And, in addition, all that food can be ordered to the Esports lounges. So, people can order a pizza right to their station."
Addressing the gender divide
In global terms, women are still hugely outnumbered by men as competitors and fans. However, they are increasingly engaging in esports. Women are playing, watching, attending events and streaming on Twitch.
Now, according to a recent Nielsen Esports Fan Insights survey, women make up 22% of esports fans globally. China and Korea lead when it comes to equality: in Korea, 32% of fans are female.
The US, where only 17% of fans are women, lags behind the UK, Canada, France and Germany. Kaplan says, "If you were to go back 20 years, it would be a pretty nerdy kind of arena. Today, it's different. The tech is such a huge industry. It's looked up to by all sorts of comers as the place to be. The nerdiness of gaming has gone. While perhaps the majority of players and fans are male, the esports sector isn't dominantly male like it used to be.
"As far as our own associates go, we are very much into promoting from within and having the best idea win. There are female people in my C-level team, as well as running major venues."
The fan base is growing at an unpreceded rate. This young global audience is, according to a report by Goldman Sachs, already larger than that of major league baseball. Content consumption is likely to grow and grow. So, the future seems assured for GameWorks, leveraging its growth.
"Over the first year, we wanted to make sure we had the formula right surrounding growth in our existing stores. We invested over $5 million over the last year in our existing stores in terms of three areas. Firstly, bringing in some of the newest game titles and branded content. Secondly, our branded restaurant, The Works Kitchen. And, thirdly, building out our Esports capabilities and Esports lounges."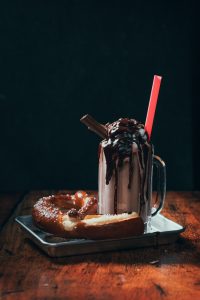 GameWorks opened 40 Esports Lounges in the last year. When Kaplan joined the company, not every branch of GameWorks had an Esports Lounge, now they do. Kaplan has introduced and honed a model. He says new stores will be announced soon too.
In January, the company announced a concept called Play by GameWorks. This is where the company will go out and manage en Esports experience externally. The announcement concerned a casino. However, Kaplan points out that the concept could work in other locations too. For example, amusement centres or FECs
"The Play by GameWorks concept is also designed to scale up outside of our four walls," adds Kaplan. "If you look at any major sport, there's a very significant following in the Las Vegas casino world, and casinos around the world for sports betting. I believe that it is going to hold true for esports, too.
"It may take a few years to evolve, but we want to be a participant in the casino-isation of esports that is destined, inevitably, to happen."