But was opening the new indoor facility during one of the hottest European summers on record good for business? Blooloop speaks to owner Ronald Hoppzak to find out.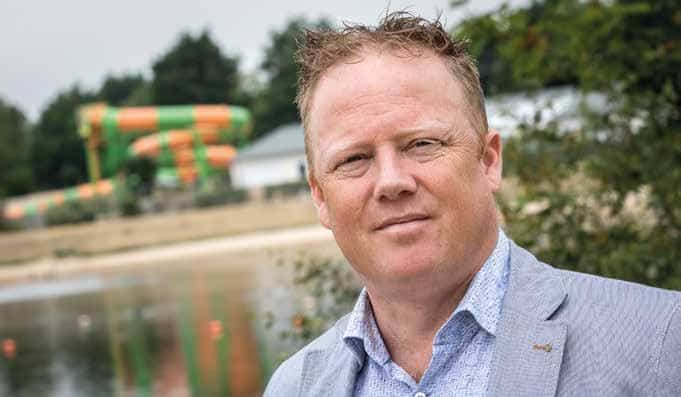 The brands Thomas & Friends, Bob the Builder, Fireman Sam and Angelina Ballerina are central to the 12,000 square-metre offering outside the small town of Sevenum.
Located alongside the A67 highway that links this southern part of the Netherlands to nearby Germany, the FEC is well placed to feed off two existing attractions close by. One of these is the fast-growing theme park Toverland. The other is De Schatberg, a 54-year old lakeside holiday park and campsite that has been in the Hoppzak family's ownership for over two decades.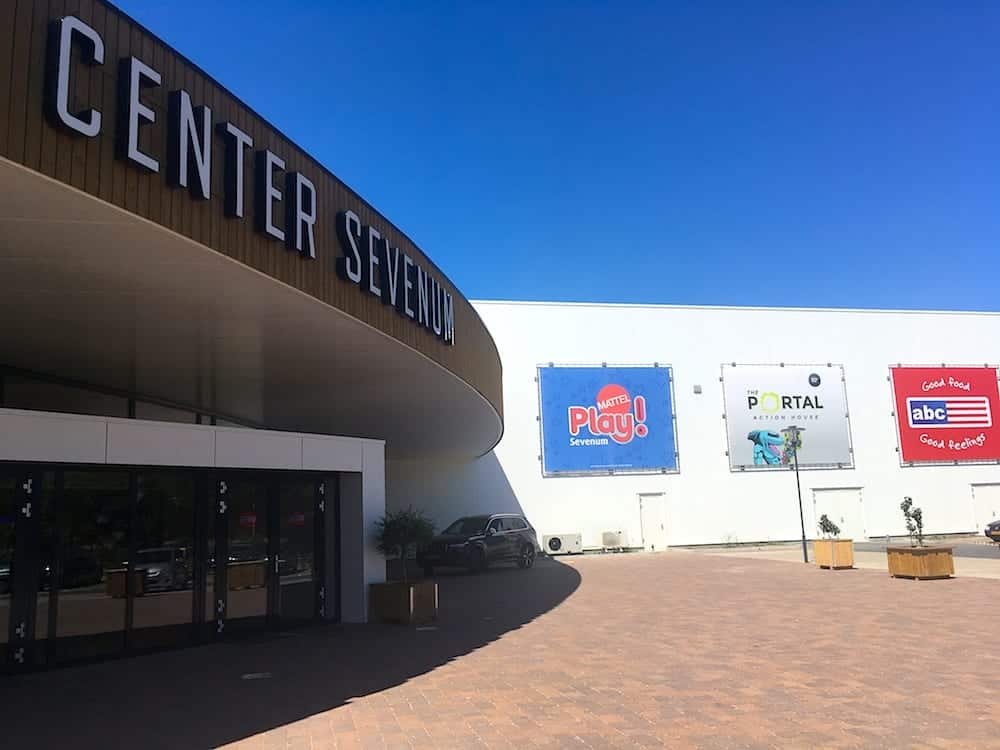 Yet whereas Toverland, which began life as an indoor park, has expanded over the past decade by going outdoors, De Schatberg has done the reverse. Family Entertainment Enter Sevenum opened in June 2018, complementing ABC Restaurants, which opened in the same building three months earlier.
Covering a 2,000 square-metre corner of the FEC and spread over two floors, Mattel Play! Sevenum is the first branded attraction of its kind in the Benelux. Licensed by global toy company Mattel, it follows the opening in 2016 of outlets in Liverpool and Dubai.
In addition to play areas featuring the four chosen Mattel brands, Family Entertainment Center Sevenum also features a MegaBloks construction zone, roller disco and The Portal Action House –  aimed at older children and young teens. The capacity of Mattel Play! is around 350-400 at a time, or about 1,000 a day for this and The Portal. ABC Restaurants can handle an additional 3,500.
Balancing the offer at De Schatberg
Lappset Creative designed, planned and supplied all the play equipment inside Mattel Play! Sevenum – the largest single project it has ever delivered.
The concept for the wider Family Entertainment Center Sevenum was conceived around five years ago when the Hoppzak family identified a need for an-all weather attraction to complement De Schatberg. The campsite and its bungalows perform strongest, as you might expect, in summer.
"We already have an indoor pool with slides, but we needed another indoor place; a separate business," says owner Ronald Hoppzak. "And it had to be something for the total region, not only for guests of the holiday park."
To IP or not to IP?
Hoppzak first came into contact with Lappset after speaking to the company about another intellectual property (IP): Angry Birds. The company had already built several Angry Birds Activity Parks under licence from Rovio. Yet ultimately it would be Thomas, Bob, Sam and Angelina, represented by Mattel (and HIT Entertainment when negotiations began), that would be selected to provide the backbone to Family Entertainment Center Sevenum.
Naturally, Hoppzak's own children helped inform the choice of brands. And it was his experiences as a father that convinced him to use IP in the first place as a way of setting the FEC apart from other play outlets.
"At first we had thought maybe we can do it without a brand," he says. But with a brand your reach will be bigger. In Holland there are a lot of indoor playgrounds. I remember going with my son to one of these places when he was five-years-old. All the parents were sitting there reading a book or looking at their iPads because there was nothing they could do with their kids. That really triggered the idea to do a different kind of indoor playground. We didn't just want to be a trampoline park."
In building Family Entertainment Center Sevenum, Hoppzak had to convince Mattel and other potential partners that a standalone site would be a good outlet for their brands, rather than a shopping mall.
"I don't think it's a good idea to sit alongside retail," he says. "If a family goes to the mall to shop for two or three hours, they won't go to play together afterwards. It's more about daycare; parents will put their kids in the playground while they shop."
Hoppzak has placed a lot of faith in Thomas & Friends, Bob the Builder, Fireman Sam and Angelina Ballerina. His current licensing agreement with Mattel last for another seven years, but these are brands that will "last forever," he says.
Two floors of fun at Family Entertainment Center Sevenum
On entrance to the FEC, guests are greeted by an airy lobby. The gift shop – an important part of the operation – is to the left, and ABC Restaurants to the right. A big window at the back of the restaurant provides panoramic views of De Schatberg and its lakeside activities (as pictured above).
Entry to Mattel Play! costs a very reasonable €12.50 for children, and just €5.00 for adults. Annual passes are available for €45.00/€20.00. Once guests have bought their ticket, they can chose which Mattel experience to enjoy first.
On the ground floor, the Bob the Builder (Bob de Bouwer in Dutch) and Fireman Sam (Brandweerman Sam) play areas are clustered together around a central seating area, with a café to the side. This simple but clever layout means parents are never far away from their children. Thomas the Tank Engine (Thomas de Stoomlocomotief) is upstairs, together with Angelina Ballerina and the roller disco rink.
The FEC has been designed to give children and parents the opportunity to play together and embrace family time as they immerse themselves in familiar brand environments with their favourite characters. Furthermore, families can stay active as they run, jump, climb, play and participate in the various activities. The Mega Blok construction area (upstairs) provides added scope for play and creativity.
Step through The Portal
For an additional €12.50 (€7.50 in the evenings), older guests can enter The Portal Activity House. Located on the first floor, it is accessed via a separate flight of stairs to Mattel Play.
As visitors arrive, they find themselves inside a family home, with sports trophies and posters of pop stars on the walls. They can even play a few vintage computer games in front of the TV. However, this is just a prelude to the main experience.
In the corner of the room is a glowing green portal. Guests are encouraged to get active by stepping through it. On the other side they will discover trampolines, a foam pit, skating ramp and BMX track – all themed with computer game imagery. Suddenly the 'virtual' world has become real; a nice twist on all those VR attractions out there, where visitors experience only an imagined world.
The Portal was added to the mix after Hoppzak realised that none of the Mattel brands featured at the FEC were pitched at the over 10s. "The average age in there is about 12/13, then in the evenings it will be the 15/16/17-year-old age group jumping and playing."
The activity house was developed together with Lappset, and the two parties hope to licence the homegrown IP to other interested operators. There's one additional branded offering at Family Entertainment Centre Sevenum, and it's here that families may want to head after working up an appetite in the play areas.
Family-friendly food
ABC Restaurants already had two other sites, in the Netherlands and Iraq, and was looking for another nearby. Hoppzak warmed to what he describes as an "affordable franchise" after visiting its outlet an hour away in Velp. "It was a nice concept," he says. "When I looked inside, there were a lot of families eating. Obviously that is our market. So I said 'OK' – Mattel, The Portal and ABC – it's a good match, let's do it!"
At €29.50 per person, a meal at ABC Restaurants costs more than Mattel Play! and The Portal put together, but diners do get plenty of choice. The all-you-can-eat concept features 11 different cuisines, from seafood and steak to a salad bar, bakery, Chinese, Mexican, and lots in between.
The wrong kind of weather
It was so hot in the Netherlands, and much of Europe, last summer – peaking around 40°C (104°F) – that you'd almost expect the FEC to do well because it offered some air-conditioned comfort. Yet after nine weeks without rain, it appears most families were so fatigued they barely left the house at all.
As it happens, Hopzaak was never expecting the FEC to do great business over the summer. "July and August are not good months for indoor play," he says. "October, November, the beginning of winter was good. December and January were quieter but still good."
So it appears Family Entertainment Center Sevenum is already balancing out business in the off season for De Schtaberg, just as intended.
Complementing the local tourist offer
As well as picking up visitors en-route to/from Toverland, in summer the FEC is likely to attract families staying at other local campsites.
Though his family has actually been in the tourism business longer than the theme park down the road, Ronald Hoppzak says he felt it only polite to inform Toverland boss Caroline Kortooms of his plans before developing their new venture. "We have a good relationship, and I didn't want her to read about it in the papers. When I told her we were doing it with Mattel, she was so pleased."
Family Entertainment Center Sevenum certainly has a populous part of central Europe to pull from. "Within one hour drive there are a lot of people," says Hoppzak. That includes Germany, right up to Köln [Cologne]."
Unlike previously at De Schatberg, a rainy day need no longer spell disaster for this family business. But it would be good if it isn't quite so hot this summer.
Photos by Family Entertainment Center Sevenum, Lappset and Owen Ralph