Merlin Entertainment's new adventure attraction – Bear Grylls Adventure Park – will offer a range of extreme challenges including diving with sharks.
The new Bear Grylls attraction opening at Birmingham's NEC this autumn is aimed at the late teen and young adult market. It taps into the growth of interest in adventure activities and tourism, particularly amongst millennials.
A promotional video calls the experience "One of the most extreme days out" and promises visitors the chance to learn core skill at Base Camp before testing their courage at challenges including diving, climbing, high ropes and indoor skydiving.  Base Camp activites include a survival maze, an escape room, an assault course and archery.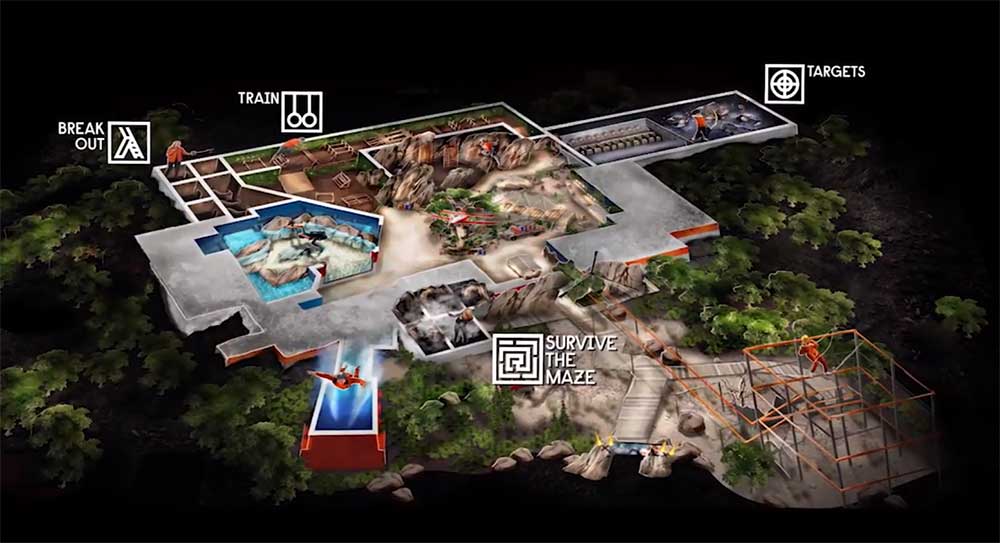 The attraction's immersive dive experience is thought to be a world first. Guests will be able to scuba dive into a simulated ship wreck, surrounded by black tip reef sharks. The sharks are joined by starry and guinea fowl puffers, cownose rays, queen angelfish, lipstick tang, and doctorfish.
"Dive is another epic adventure for our visitors to experience and really brings another amazing dimension to the attraction," said James Thomas, general manager of the Bear Grylls Adventure. "Even if guests aren't diving they can still get a glimpse in through the giant observation window."
Raising funds for shark conservation
A percentage of the fee for each dive will be donated to leading UK-based shark conservation charity, the Shark Trust.
The Shark Trust is backing a citizen science project called Shark Log that aims to collect information about sharks around the world via an app. "It's great for us to team up with The Bear Grylls Adventure for this new project," said Paul Cox, managing director of the Shark Trust. "Getting involved in proactive solutions is what conservation is all about, and we're absolutely committed at the Shark Trust in finding new ways to engage people with shark protection and preservation globally."
He points out that the Trust has a long history of working with responsible aquariums. "They can have a really positive impact on the conservation of sharks through quality education and acting as a connection between their millions of visitors and the challenges faced by wild animals. We're really excited by this new venture."
https://www.youtube.com/watch?v=r0QqfiJC6dw
If the Birmingham attraction is successful, owners Merlin Entertainments are likely to roll out more Bear Grylls Adventure Parks overseas.
https://www.birminghammail.co.uk/whats-on/whats-on-news/bear-grylls-adventure-park-sharks-14900665#r3z-addoor