Canadian-born, Hong Kong business magnate Allan Zeman has had an interesting career to say the least. The Lan Kwai Fong Group chairman, who played a significant role in the revitalisation of Ocean Park, talks to Blooloop about becoming a childhood entrepreneur, adopting Chinese citizenship and how he earned the title of 'Mouse Killer'.
Main image, above: Allan Zeman launches Ocean Park's Polar Adventure zone in 2012
Allan Zeman grew up in Montreal, his father having died when he was very young. At the age of 10, he began delivering newspapers before school, earning around $30 a week. At 12 he pretended to be 16 in order to secure a second part-time job at a restaurant, clearing tables.
Altogether, while still at school he was earning $60 a week: more than most adults at the time. When he finally did reach 16, he had a sports car and would take his friends to lunch at fine restaurants. Here, as told to Lalla Merlin, is Allan's story.
A flair for business
At the age of 16, despite being in the top class, I decided not to go to university, but to find a job. My mother was working in a hospital, and I had an older sister living in New York City at the time, so I was looking after myself. It made me very independent. I didn't want to be a doctor or a lawyer, I wanted to be a businessman.
Then I saw that a lingerie company had advertised for a shipping clerk. I had no idea what shipping clerk meant, but lingerie, to a 17-year-old boy, sounded very exciting. I applied, and got the job.
After a year, having seen salesmen earn fat commissions, I applied for a job as showroom salesman in the largest dress company in Canada. Everything that the ad wanted, all the experience, I made it up. When they asked what my salary was, though I was earning $60 a week, I told them I was earning $200 a week. They asked my age. I said I was 22. So I just took a chance. I got the job.
I had no idea about fabrics, but I knew that as a salesman you must have answers for the customer. When a customer asked what the fabric was, I said, "It's a new fabric that we have just developed" and made up a name. I said, "It's called Fabrica."
Making the leap to Hong Kong
By the age of 18, I had developed a good reputation and an eye for style. I thought, if someone else can do it, why can't I? We all come from a mother's womb; we all die and go to the same place. I never thought anyone was better than me. The most important thing is to have confidence in yourself. You have to be the best, to give it flair.
And so I decided, at the age of 19, to start my own business. I became involved with JUMP knitwear; importing ladies' sweaters from Hong Kong into Canada. At the end of my first year in business, I made US$1 million in profit.
I thought, "I'm rich. I just made a million." I sat down with the accounts department at the end of the year, and they said, "Not so fast. You've got to pay tax."
Corporation tax was at 50%, and then there was personal tax. I think I ended up with 425,000 of my million dollars. In Hong Kong, however, the tax rate was 15%. I could put away money, and not have to work so hard for the government.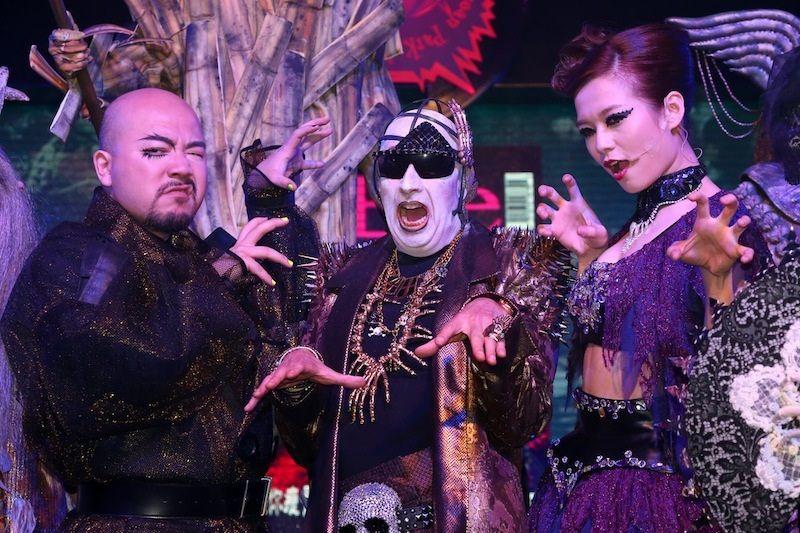 Dream city
I just loved Hong Kong's energy from the moment I arrived. There was a can-do spirit. In Hong Kong you can have a dream at night, wake up in the morning, and make it a reality.
Hong Kong was the export place to the world. I set up a trading company, which became the Colby International Group, then I started to open up factories in different countries. I wound up building 30 offices around the world.
The most important thing was to understand the culture of the country. Culture is much older than you are. I made a point of employing local people in the offices in each country. I found it really needed local knowledge. That really prepared me for understanding the world.
Hong Kong in those days was different. We didn't have a lot of street restaurants then; all the restaurants were in hotels. Under the British, it was quite formal. When you went to a hotel, if you didn't have a jacket, they used to give you a jacket and tie to put on.
Lan Kwai Fong
Inspired by Hong Kong's international nature and by the Friday and Saturday pub culture in the UK, I considered setting up an area where people from all over the world could get together.
I went to Tokyo for ideas, and noticed that in Tokyo restaurants and bars could be on the 10th floor of an office building, because rents were so high on the ground floor. I set up a restaurant called California, in an area called Lan Kwai Fong (LKF).
My time in the fashion business had given me the capacity to think ahead. I was making money, so I bought my first office building in LKF. I moved out the tenants and turned it into restaurants, realising that retail space was three times the rent of office space.
Soon, I became the largest landlord in LKF. I pedestrianised the area, so in the evenings there were no cars and people could stand in the street and have a drink. All the movie stars used to come to the California restaurant, it became the place to see and be seen. Lan Kwai Fong started to become a famous brand, and the rents went crazy. I was able to earn a lot of money.
Witnessing the Hong Kong handover
As I became increasingly well-known, I was asked to advise on government committees. In 1997, I was invited by both the British and the Chinese to the handover of Hong Kong.
The governor, Chris Patten, and his wife were friends of mine. I was among the 12 or so people who went to lunch on the Britannia, before Chris Patten and Prince Charles sailed out, on Britannia's last sail, to the Philippines. I was invited to the handover ceremony both on the British side, where it was pouring with rain, and to the Chinese ceremony where it was totally dry in the new convention centre.
And then Disney decided to come to Hong Kong.
Hong Kong was already home to the government-run Ocean Park, which was losing money. Tung Chee-hwa, the first post-handover chief executive of Hong Kong, reached out to me, asking me to become chairman of Ocean Park. The future of the park was uncertain in the light of Disney's imminent arrival (Hong Kong Disneyland is 53% owned by the Hong Kong government).
I knew nothing about theme parks. I had never even been to Ocean Park. But when the chief executive of Hong Kong asks you for help, you can't say no. I said I'd think about it.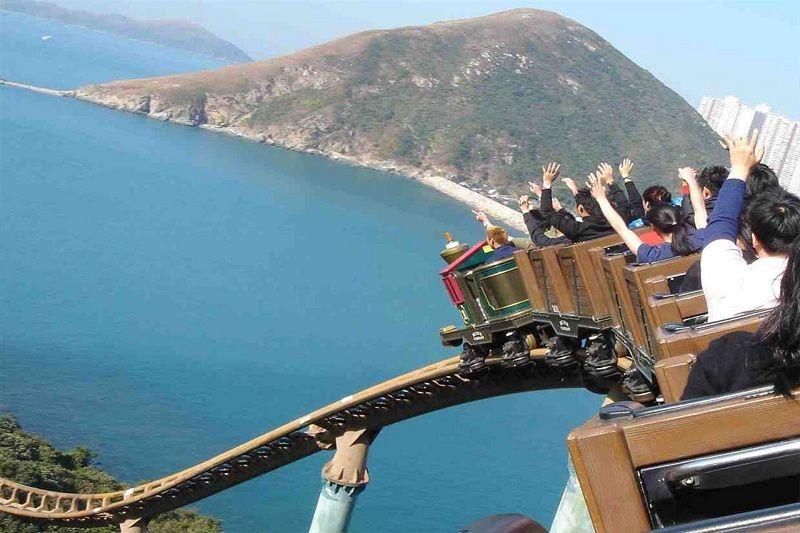 First impressions of Ocean Park
Finally, I went to Ocean Park. The pavement was broken, the paint was peeling, the staff were wearing uniform from the 1950s. Nevertheless, the location was amazing. There was a billion-dollar view overlooking Deepwater Bay. It was a jewel for Hong Kong. We couldn't close or move this park. There wasn't enough money in the world to recreate what Mother Nature had given us here for free. So I took the job.
It was non-paying, of course, my duty to government. But when I do something, I do it wholeheartedly. My first action was to put a strong team together. I did a search around the world for experienced chief executives. I came up with Tom Mehrmann, who had been managing at the Warner Bros park in Madrid. He came out, I liked his style, and hired him on the spot. Together we set up a team, using a mix of locals and Americans. [Mehrmann, now with Universal Beijing, is himself is American born].
I knew that I had to make the park look like a business, so I redesigned the uniforms. Suddenly, instead of having a scowl on their faces, the staff felt confident. Then we needed a little bit of paint, and to fix the pavements.
After the park's appearance had been attended to, there was another vital consideration. The food in the park was inedible. So I terminated the contract with the tenderee, and decided to take the food in-house.
Beating Disney at its own game
The fact that Disney was coming was intimidating. No one has ever gone up against Disney and beaten them. Local theme parks usually wind up losing between 25 and 50 per cent of their business. I knew we had to be different.
I set up a blackboard, identifying the differences between the parks. Disney was an American import. Ocean Park was local. Disney is the best in the world at fantasy. Ocean Park was about the ocean, the environment, the things that are important in today's world.
I realised, Disney is about a castle, and a mouse. If you go to a Disney attraction, it is very exciting. But if you go the next day, you will see exactly the same thing. At Ocean Park we had live animals, we had pandas, and you would never see the same thing twice. Disney has the fake mouse, we have the real mouse.
I could really carve out a niche. Ocean Park had generational value; parents grew up with Ocean Park, grandparents grew up with Ocean Park, children grew up with Ocean Park. Disney, when it came here, was quite arrogant, because everything was controlled from the US. The food, everything, was American.
Here, I looked at what the customers really enjoyed. It's a different culture. I created something that was, at the time, unique. And then we hired designers. I put together a conglomerate of theme park designers who created different 'lands' for Ocean Park, with different animals.
Building the best and securing the budget
I told the designers that when I went to aquariums in Japan, most of them were just in concrete boxes. I come from a fashion background, I thought, why not do an aquarium like Frank Gehry would do an aquarium? Forget the budget; let's just design the best. When I was in the fashion business, we created the best clothing, and then we looked at the cost and cut out certain things. Suddenly the Grand Aquarium started coming together.
We costed it out. It was going to come to HK$5.55 billion, which was US$600 or 700 million. For a park that was losing money. I had to persuade the government. Knowing governments work in terms of 20 to 30 years, it had to be about what it would create for the economy, how much it would increase the GDP.
I invited officials one by one – I didn't want them all together – so I could show them what the park would look like, the cost, and how we were going to recover the cost. They loved it. Once they started giving it the nod, I knew I would get the approval.
Then I got a consortium of banks together to raise the capital. Within 12 to 13 years I could pay back the investment. The park had to be kept open during the construction process. It was kind of like doing open-heart surgery while the patient's awake.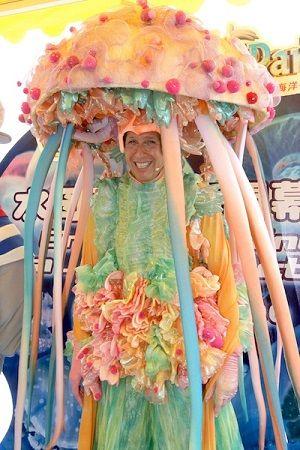 Silly costumes
Realising the park needed a key attraction for publicity purposes, I capitalised on the Chinese love of jellyfish. We had started to do Halloween events, so I turned one of the haunted houses into a jellyfish attraction, with different tanks – cylindrical, mirrored, with lighting – in its different rooms. We designed it in-house for a million US dollars as our first design and build.
For the first press conference, the marketing team had arranged to have four small girls dressed like jellyfish. I decided to dress up, too. My staff handed me my jellyfish costume; I put it on, and looked in the mirror. I looked ridiculous.
The press, however, went wild. The pictures of the chairman of Ocean Park dressed as a jellyfish made front pages around the world. The free publicity meant the jellyfish attraction was an instant hit.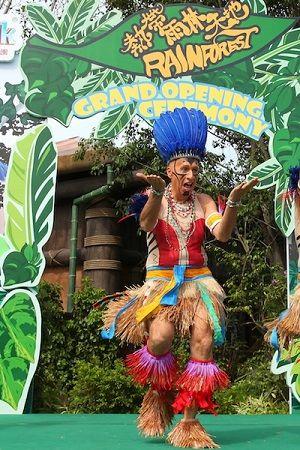 Every time we did a new attraction, I used to dress up in silly costumes. I did all the craziest things: being fired out of a cannon, coming in by helicopter, falling into a pool dressed in a suit, then catching the fin of a dolphin who brought me safely back to shore. Anything that was theatrical.
World's best theme park 2012
Hong Kong Disneyland opened in 2005. Yet Ocean Park went from strength to strength. Every year we outdid Disney, both profit wise and attendance wise, peaking at over 7 million.
Never in the history of the Disney park did a local park ever outdraw them. I became known in the press as the "Mouse Killer". It gave the local community confidence, showing them a local park could go against the biggest game in the world, and win. It gave them a lot of pride in ownership.
[Editor's note: Hong Kong Disneyland eclipsed Ocean Park's attendance in 2016, two years after Zeman's departure. Both parks have slipped from their previous highs and suffered financial difficulties..]
The food was good, the design was amazing, and in 2012 we won the Applause Award for the best theme park in the world. In 2014, after 13 years, that propelled me from Ocean Park on a high. It had been an unpaid piece of government work alongside building my other businesses, which were going from strength to strength.
Repeating the formula in Australia
While the core of the Lan Kwai Fong Group remains the development and maintenance of an extensive property portfolio with operations across Asia, it also has diverse interests across commercial and leisure ventures. These include media, gaming, innovative tech, private equity investment, property development and transport. And we are now being asked to redo theme parks because of what we did with Ocean Park.
The group was commissioned to reimagine Adelaide's Cleland Wildlife Park in Australia (pictured above). It has famous koala bears, but otherwise is similar to what Ocean Park was; it has been a government-run park for a number of years, and needs upgrading.
Our plans include adding features such as a treetop walk and a zip-line to enhance the park, turning it into a world-class nature destination with a focus on the conservation and preservation of the South Koala.
The AUS$$150m development, which will open in a series of phases between 2020 and 2026, includes provision for retail, F&B, a hotel and a cable car connection to the centre of Adelaide.
We have had interest from a number of further parks and are in negotiations to look at upgrading several. The theme park industry has become part of our life, and I remain honorary advisor to Ocean Park. I will be pleased to see its two hotels and waterpark come to fruition.
Ocean Park's next step
The press always wanted to know what's coming, what's new? I thought, we need hotels: Disney has hotels, why not Ocean Park? The government poo-pooed the idea as too much work. One day I was with the press, and they asked, "What's coming next?" And I said, 'We are thinking about two new hotels at Ocean Park."
The next day, the front page of all the newspapers said, "Ocean Park to have two new hotels!" I got a call from the government: "Was I out of my mind?"
I said, "If you really don't like the idea, call a press conference and tell them there are no hotels coming to Ocean Park."
So that was the end of that. The government had no choice. One hotel will open later in 2018; the other in 2020.
The new waterpark
I also played my part in plans for the new cutting-edge waterpark. In the old days before I was chairman, Ocean Park had something called Water World. Everyone grew up with Water World. It was closed it after a number of years, and everyone kept saying to me, "Why can't you we bring back Water World?"
So one day I went to the government, with a crazy video of me sliding into a swimming pool, dressed up in a tuxedo and swimming shorts and goggles, with a T-shirt saying, "HONG KONG NEEDS A WATER WORLD."
The legislative assembly got very excited, saying, "If Allan Zeman is doing this, we support him." And so that waterpark will be open next year, 2019. I believe it will be one of the best year-round waterparks in the world.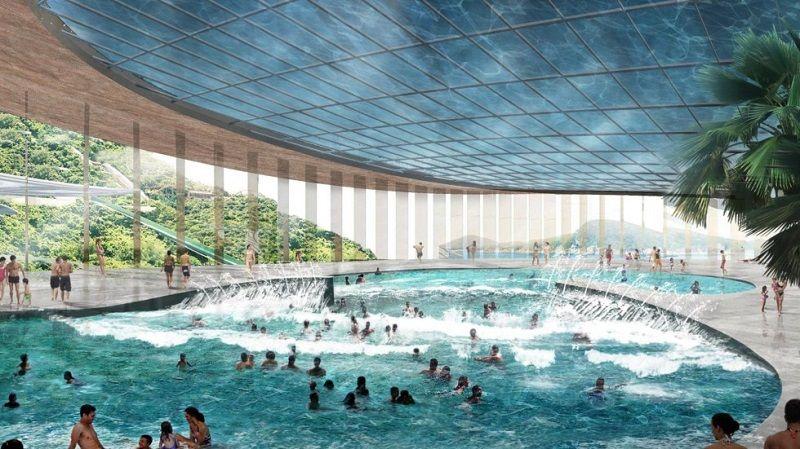 China rules the world for technology
I still have my fingers in many different pies. As someone who sits on the board of the Alibaba Entrepreneurs Fund, I am an advocate of technology. It is, of course, a big disrupter in every business. What technology has done, especially in China, is to make people's lives easier.
In the old days, living in China with 1.4 billion other people, if you wanted to go to the bank, eat at a restaurant, hail a cab, you had to line up. Today, with Alipay and Didi (the Chinese equivalent of Uber), technology saves time and enhances experience. With artificial intelligence (AI), things are getting even better.
In the theme parks, VR technology works perfectly: a ride is the perfect length. Putting on a pair of glasses for half an hour will screw your brain, but a ride lasts what, two, three, five minutes?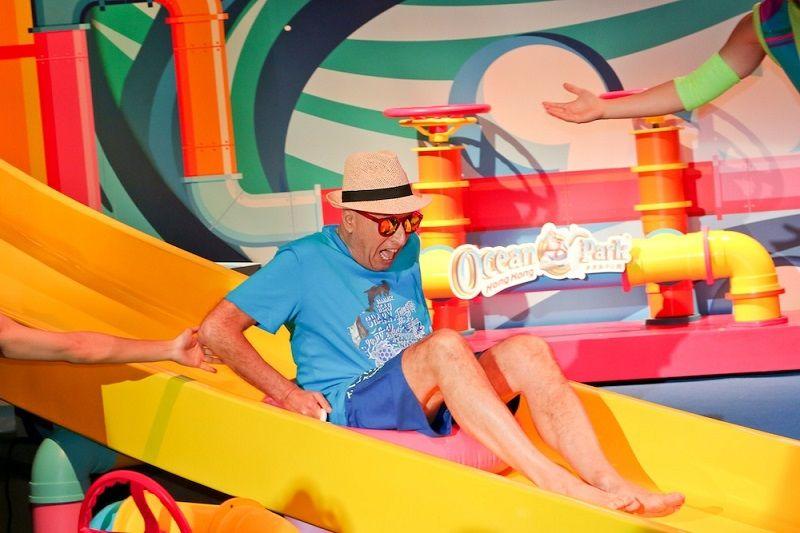 Allan Zeman, Chinese citizen
Technology is being used to optimise queue lines, food orders, directing crowds, mapping so many different things. AI can also tell you about the customers: what the people who come to your park like, what they don't, what they will buy.
I remain committed to Hong Kong and China. When, during Hong Kong's handover, many became worried about giving up their passport, I made the decision to adopt Chinese nationality. It was a vote of confidence for this part of the world. China, in terms of technology, is ruling the world.
Images courtesy Allan Zeman, Lan Kwai Fong Group and Ocean Park Corporation, unless stated otherwise.