A leading provider of amusement games and services to FECs and entertainment venues, Betson Enterprises has announced the opening of a new, larger Florida facility in Orlando.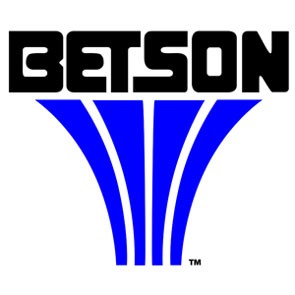 The news reflects the company's continued growth in the sector.
The new Betson Florida location offers an enhanced customer-facing environment including a spacious showroom and a dedicated equipment staging area to accommodate both large and small games room installations.
Behind the scenes is an expanded warehouse, increased office space and an employee lounge.
The site also houses service and parts departments.
To better serve its Florida-based clients, Betson has also added experienced personnel at all levels. Josh Renfroe has been promoted from Betson's Marietta office to take on the role of Florida Operations Manager. Renfroe brings over ten years' industry experience to the new location.
Seasoned service technician, Obe Rosario, has joined Scott Gilman in the technical department. Further appointments include Sammy William and Zeke Moralez who have joined the company in warehouse and delivery roles.
The Betson Florida sales and business development team is staffed by local sales professionals, Joe Herbert and Jeff Lane.
Florida facility 'cements our commitment to providing best in class service'
"This warehouse expansion, with key employee additions, cements our commitment to providing best in class service and support to our valued Florida customers," notes David Capilouto, Betson Regional Vice President.
"It's really gratifying to see the growth in the market as well as in our operations."
Betson Enterprises provides a complete games room service for family entertainment centres and entertainment venues. Its scope of services includes everything from amusement game selection and layout, to full service installation solutions and attractive financing. Operating since 1934, the company consults with locations and owners in virtually all markets to help take the uncertainty out of designing a state-of-the-art games room.
Betson operates in a wide range of sectors including bowling alleys, skating rinks, trampoline parks, movie theatres, ski resorts and more.
The new facility is located at 4605 LB Mcleod RD, Suite 900 in Orlando, Florida.