Next month's ISE (Integrated Systems Europe) exhibition at the RAI in Amsterdam will see the debut of a brand new half-day conference, "blooloopLIVE : Creating Nighttime Spectaculars".
The conference on February 9th will feature some of the digital world's leading
players. The platinum sponsor for the event is global technology company Barco. Barco designs and develops visualization solutions for a variety of selected professional markets. These include control rooms, visitor attractions, digital cinema, media & entertainment and simulation & VR (virtual reality).
Gold sponsors are world-class digital projection and display technology leader Christie and the award-winning creator

of multimedia spectaculars, Laservision.
blooloopLIVE at ISE: Creating Nighttime Spectaculars will focus on the growing trend for visitor attractions to thrill their guests with spectacular AV-led nighttime events. It will feature leading creatives behind some of the world's most remarkable shows. Delegates will also hear from attractions operators about how such events impact their business by driving visitor numbers and increasing dwell time.
Tickets for the event can be purchased here and include entry to ISE.
Speakers confirmed to date include: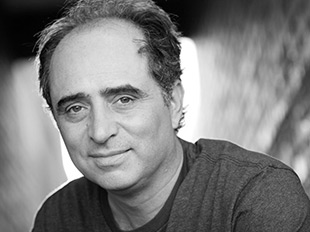 Philippe Bergeron
Philippe Bergeron is a Hollywood actor (Iron Man2, The Sopranos and more), computer animation pioneer and projection mapping. The president of Paintscaping, Philippe (right) will highlight recent projects including how he and his team brought a mountain to life.
Rob Paul
A director of London-based audiovisual leader LCI Productions, Rob (left) will discuss his work with Longleat, one of the UK's biggest cultural and wildlife attractions. The addition of nighttime events to the offering at Longleat has transformed its fortunes and also delivered a stunning visitor experience for its guests.
Peter Cliff
Peter (left) is creative Director at attractions technology specialist Holovis. He will highlight his work with British theme park Fantasy island. He will explain how Holovis used the digital medium to bring new life to the park's existing infrastructure. Visitors are staying longer, thus increasing spend per head and delivering tangible ROI benefits to the park.
Jean-Christophe Canizares
Jean-Christophe (left) is CEO of ECA2, the award-winning creator of multimedia spectaculars across the world. Last year the French company transformed the River Danube and the city of Budapest into a blizzard of colour and spectacle. This was for the opening ceremony for the 17th FINA World Aquatics Championships. Jean-Christophe will discuss the art of creating such events and will highlight the importance of story.
An unmissable morning at ISE
If you are attending ISE why not come along?  Learn how state-of-the-art technology is transforming the visitor experience and a driving huge footfall increase at attractions around the world.
The event should be of interest to technologists, operators, investors, developers, managers and engineers. The full agenda will be released shortly.
blooloopLIVE at ISE: Creating Nighttime Spectaculars starts at 9:30am on Friday February 9th. It is part of the ISE Exhibition and Conference at The RAI in Amsterdam.
Tickets can be bought here and include entry to ISE throughout the week.
The World masters of Projection Mapping competition, run jointly by ISE, the Amsterdam Light Festival and the RAI Amsterdam will run through the week, with the winner being announced straight after blooloopLIVE at ISE: Creating Nighttime Spectaculars. This gives delegates to both blooloopLIVE and ISE the opportunity to experience state-of-the-art projection mapping in action.
Huge thanks to our sponsors:
Platinum:
Gold: