Nickelodeon Playtime was developed by China Leisure Development Co together with Viacom International Media Networks and experience designer JRA. It is a RMB 30 million project ($4.6m).
The indoor facility, which features intellectual property including PAW Patrol, Dora the Explorer, SpongeBob SquarePants and Teenage Mutant Ninja Turtles (TMNT), reflects the brand's mission of making the world a more playful place. The latter two IPs have particularly good local recognition according to China Leisure president, Linda Dong.
Spread over two floors, the 1,800-square-metre family entertainment centre offers "many experiences big and small," says Dong. "Many are playground attractions, but we've put a story through all of them."
Interactive IP-led experiences
One of the signature attractions is a multimedia experience developed by Holovis for the SpongeBob zone. Guests are given fishing nets and asked to catch jellyfish on three walls, together with SpongeBob and Patrick. The game is as repeatable as it is colourful.
In the TMNT zone, kids become ninjas in training and complete a number of challenges. Such as Raphael's drop slide challenge, Michelangelo's halfpipe challenge or Splinter's ninja dojo training. In the PAW Patrol zone, a focal point is the lookout tower and its 4-metre slide. Children can also activate the lights, sirens and other interactive features in Marshall's fire truck and Chase's police car.
Much of the theming was carried out by China Leisure's own team. Retail and food & beverage opportunities are also featured.
Whilst the mixed-use OCT Happy Harbour development boasts around 1 million square metres of retail space, Nickelodeon Playtime has a modest 1,500 sq m footprint, with experiences spread over two floors. Capacity, therefore, is limited, and families are encouraged to book in advance for a three-hour time slot.
Dong says that there have already been some "very successful, really beautiful premium products" in the local FEC market. "The difference between us and them is we are all about immersive play; really immersing guests into the world of their favourite characters."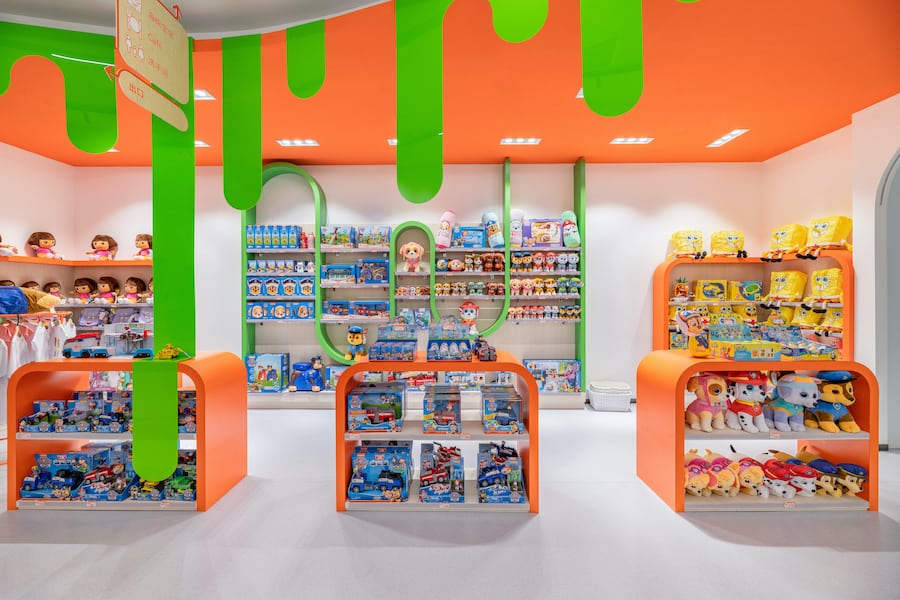 10 new FECs across China
China Leisure is also a partner in the 28,000-square-metre Nickelodeon Universe at the upcoming Mall of China.
However, the scope of the indoor theme park, first announced in 2018, means it is taking longer to develop than Nickelodeon Playtime. Designed by FORREC, it was originally due to open in December 2020. Like the mall, it suffered delays earlier in the year due to the coronavirus. Mall of America/American Dream owner Triple Five is part of the development team, along with the Jiayuan Group.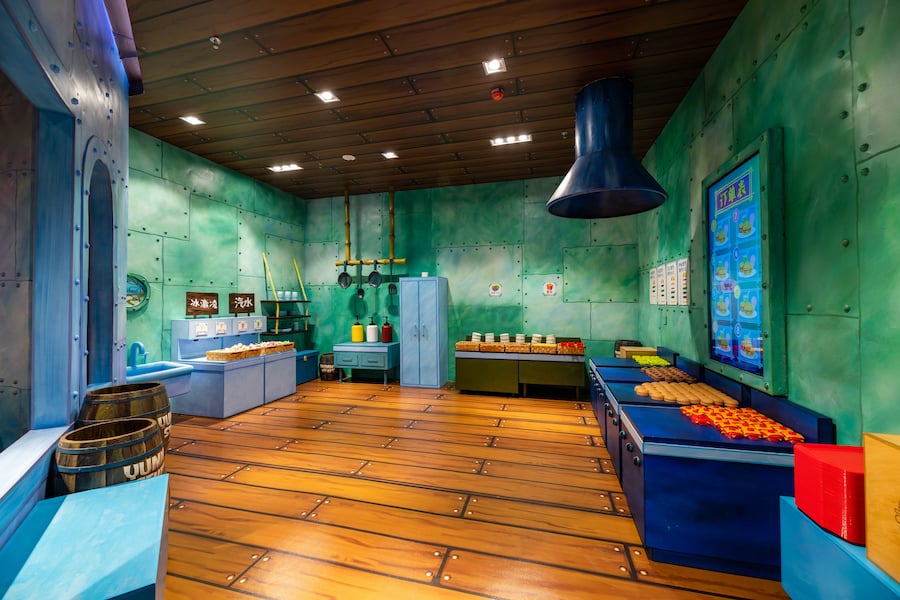 A family firm, China Leisure plans to develop up to 10 FECs around the country over the next three to five years. Many of these will be allied to shopping centres.
"We will work with top tier IPs to bring their brand and product into the Chinese market," says Dong. "Given where commerce is heading, I see there being a lot of demand for projects like ours as attraction anchors."
The company's next project, in Beijing, will be built in partnership with Hasbro. Construction will start soon, and it could open before the end of 2021. JRA is on board again in a design capacity.