Embed, a leading worldwide supplier of point-of-sale and revenue management systems, has just signed an exclusive three-year partnership with Shaffer Entertainment. This agreement will bring its cashless technology to more coin-operated facilities in America.
Shaffer Entertainment supplies, develops, and promotes on-premise entertainment products. It now manages over 50 locations that have Embed's business platform installed. This platform allows business owners to become more efficient whilst increasing their profitability by reducing costs. With these systems, operators do not need to worry about coin jams or service calls.
Andy Shaffer, President of Shaffer Entertainment explains why this partnership is beneficial. "One of the most contemporary things Embed and Shaffer have brought to clients, like Punch Bowl Social, is the accountability for all of the money. Using the Embed's card system has allowed us to spread our wings and reach clients that we wouldn't have been able to before".
Improving the guest experience
The new partnership allows Shaffer to leverage the Embed System and bring new opportunities to its clients. Clients, therefore, have more opportunities to increase their revenue and provide better experiences for their guests.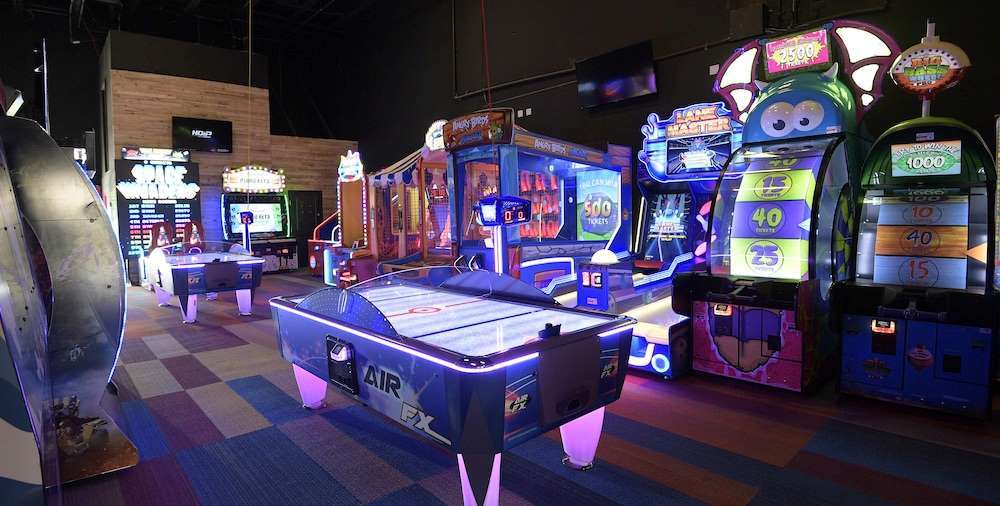 "We are completely focused on providing tailored solutions to help our customers drive more profits for their business by increasing their revenue, reducing their costs and achieving their business goals," says Renee Welsh, CEO of Solutions Group. "One of the key highlights about our platform is that it is flexible enough to accommodate FECs of any size to have rich information and data."
Embed's platform allows a business to have real-time visibility over their entire operation. They can access guest party-planning, point-of-sales, prize inventory and game management from their mobile to give them even more flexibility.
The Embed team will be at their 'BLING' bar at booth #1336 at IAAPA Expo 2019 in Orlando.
The company also recently announced a new collection of wearable media that combines fashion and technology. The designs aim to encourage both customer loyalty and return visits. With over 200 variations, there is something for every customer and every location, from waterparks to arcades.