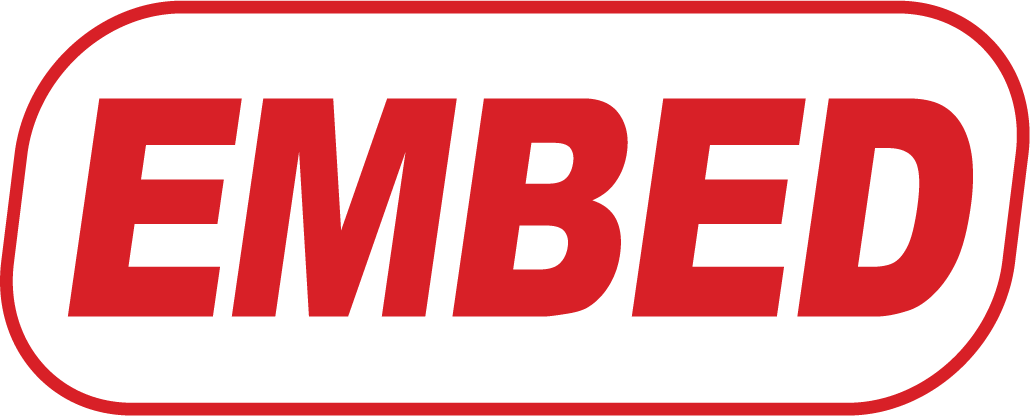 Designed to deliver a superior guest experience, the Embed platform is a complete integrated cashless solution for business owners to maximise revenue and operational efficiency while reducing costs.
With Embed's platform, a business (single or multi-location) has real-time visibility and control across the entire operation: from guest party-planning and bookings via mobile to integrated point-of-sales, including bundles and upsell packages, a full range of games management, real-time prize inventory, game card kiosks and so much more. All integrated and accessible via mobile.
With over 1,000 customers and more than 3,000 installations around the world, Embed is equipped and ready to empower FEC businesses with direct sales, services and support anytime, anywhere.
EMBED HYGIENE DEFENCE. 100% Natural. Non-toxic. Stronger than toxic industrial cleaners without the toxic.
Embed Hygiene Defence products that are stronger than harsh industrial cleaners without the toxic health risks: killing 99.9% of germs and bacteria. Plus, it purifies your operation: from airborne defence to all surface areas.
The Mobile Wallet is a virtual game card that can be added to the Apple Wallet (IOS platform) and Google Pay (Android platform) and used seamlessly to play games. The only FEC business solution that is Apple IOS and Google Android compliant and approved.
TOOLKIT. The integrated software solution that fuels your business.
Focus on your guests, and let TOOLKIT run your business. A complete integrated solution that connects all of  your business touchpoints, including the Embed Kiosk, with a simple, clean interface that's intuitive and easy to master for you and your team.
BOOKINGS – Your ultimate online reservation solution
You and your guests have more reasons to celebrate with BOOKINGS. A modern online reservation solution for your entertainment venue, BOOKINGS allows guests to book parties and events on their own devices anytime, anywhere. This streamlined customer experience starts the booking online with pre-payment that guarantees peace of mind.
SALES – Profit from the industry's leading point-of-sale system
Embed's point-of-sale and self-service kiosks offer much more than comparable cash replacement systems. By combining the best of what you're selling into a creative range of attractive offers and upsell opportunities, you increase guest spending.
PRIZES – Allows your guests and team to win
A complete redemption management system that frees up your cashiers, reduce wait times and serve more guests with Embed's scanner control cards and instant inventory updates. So, everyone wins!
ASSISTANT – The ultimate ASSISTANT acts as your eyes and ears
The mobile ASSISTANT app notifies you in real-time when games, readers and kiosks are offline, so you can get back online and drive revenue. You can check guest card details, log game faults and track history, saving you time, reducing game downtime and increasing your operational efficiency.
REPORTS – Rely on Embed's REPORTS to get organised
Get real-time business reporting from one or many venues, along with automated scheduling and emailing of reports. Because having all the facts at your fingertips helps you make more informed business decisions.
CENTRAL GAMES MANAGEMENT – Gain complete control with Central Games Management
In one simple interface, you have instant access to a secure, central solution for a seamless and easy management of all games in all locations, at a glance. With Embed's UNIVERSAL GAMES DATABASE, you can easily manage and ensure your game assets are correctly and consistently named across locations. And CENTRALISED REPORTING keeps all the data in one safe place so you can access reports across your locations or simply from the comfort of your lounge.