Frontgrid, an expert in adventure leisure and virtual reality attractions, has announced the launch of Malaysia's first ParadropVR. It will be available at Sky VR, Resorts World Genting from Autumn 2019.
Frontgrid Ltd. is proud to announce that ParadropVR will soon be available to visitors at Resorts World Genting, in Malaysia's Genting Highlands, in a first for the country. The immersive attraction will be coming to the 400,000 square foot indoor entertainment space, in the Genting Highlands Resort.
ParadropVR is a unique and innovative attraction, which lets guests enjoy a realistic paragliding experience. Resorts World Genting is home to Sky VR, which showcases the newest and most exciting VR experiences from around the globe. It features five cutting-edge VR attractions, including physical rides.
ParadropVR available globally
ParadropVR has been picked up by a wide range of brands and attractions around the globe, including Merlin Entertainments, King Power, Emaar Entertainments and iFLY. This latest location, Resorts World Genting, is estimated to attract more than 7,000 visitors per day, once it is open for business.
The ParadropVR installation will be branded SkyGlider VR. This is in keeping with the existing branding at the park. Frontgrid CEO Matt Wells says, "We're thrilled to be bringing ParadropVR to Malaysia with Resorts World Genting. To be chosen as one of the world's top immersive experiences is a real honour and reflects the confidence leading entertainment brands have in our product."
"With ParadropVR locations either planned or already installed in seven countries worldwide, it's clear both consumers and operators are looking for premium virtual reality experiences which offer something out of the ordinary"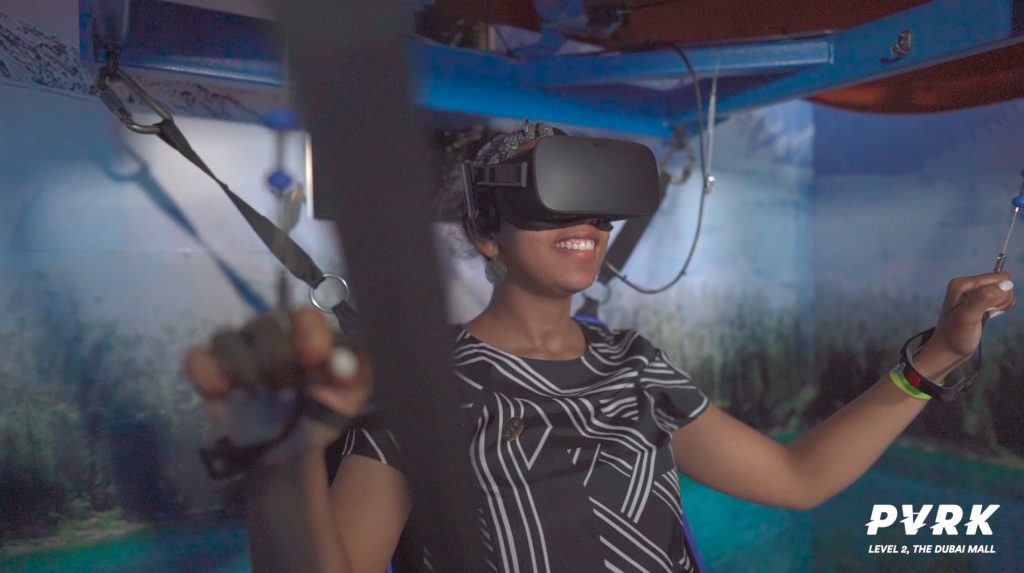 Adrenaline-fuelled adventure
Sanjay Nadarajah, Vice President of Theme Park at Resorts World Genting says, "We are very proud to be bringing Malaysia's first ParadropVR to Sky VR at the Genting Highlands Resort. It's an immersive adventure experience that all the family will enjoy – we can't wait to see the reaction from guests when it launches."
"Our goal at Sky VR is to offer the latest adrenaline-fuelled adventures and cutting-edge immersive experiences. ParadropVR delivers the best of both worlds, combining real-world sensations with a mind-blowing virtual environment."
Frontgrid recently announced that its ParadropVR immersive experience is on target to hit over one million rides. Numbers were boosted by the record-breaking launch of ParadropVR at the VR Park in Dubai.