iFLY, a world leader in indoor skydiving tunnels, has announced its first Michigan location, with a new attraction set to open in Metro Detroit on Saturday 24 July. The indoor skydiving complex will allow visitors of all ages to enjoy the experience of flight, without the need to jump from a plane.
"As the first iFLY to open in Michigan, this facility is the most innovative tunnel in the world and will attract the novice, as well as very accomplished flyers," says Bob Ash, General Manager of iFLY Detroit. "We fully anticipate people from around the world will come to Detroit to experience the Gen 9 technology which makes this an exemplary tunnel."
Indoor skydiving comes to Detroit
At the Adell Center site, the previous home of the Novi Expo Center, iFLY will join Texas Roadhouse, Planet Fitness and Carvana. The property has been under construction since 2019 and is part of a planned entertainment district that will also include more restaurants and two new hotels. As well as the vertical wind tunnel, the skydiving complex will bring a range of social and educational activities to the I-96/275 corridor.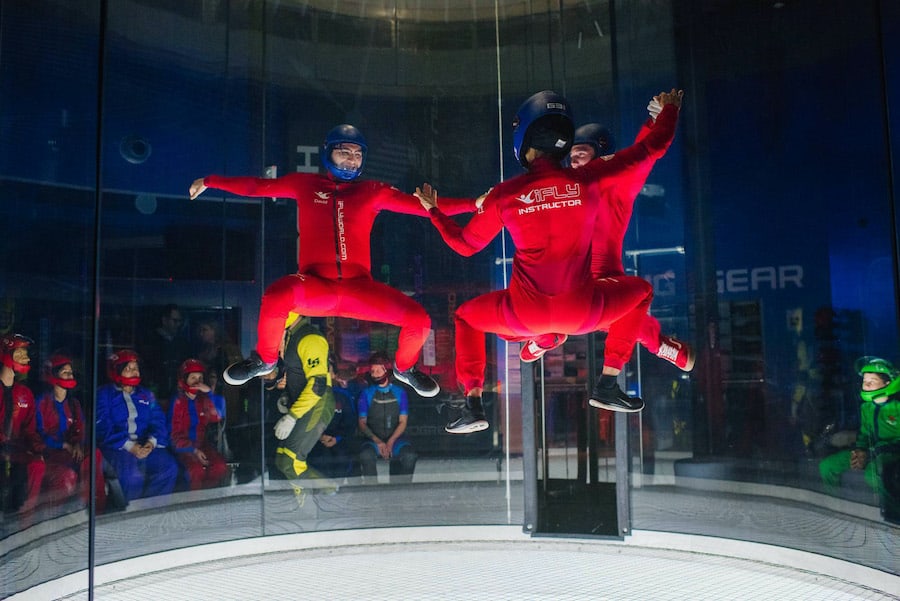 The unique recirculating system uses four fans positioned for optimum airflow; driving the air around in a simple and efficient loop for a smooth flight. iFLY is also eco-friendly, as it needs less than a third of the power used by a standard horizontal wind tunnel running at full speed.
Safe flying fun
As visitors look for fun and safe activities to enjoy following the pandemic, iFLY will adhere to all the latest CDC health protocols, on top of its usual extensive safety measures. Before enjoying their flight with a highly trained instructor, guests have to take part in a training course and will have all the appropriate equipment provided, such as a flight suit, helmet and goggles.
Since its launch in 1998, iFLY has expanded worldwide, with 80 tunnels across the globe, including in more than 30 US cities, as well as locations in France, New Zealand, Brazil, Australia, Singapore, and Great Britain. As well as providing fun recreational flights, iFLY has also been used to train both athletes and military personnel.
iFLY Detroit is owned and managed by ProParks Attractions Group, a privately held attractions company that acquires, develops, and manages waterparks and family entertainment centres.
Earlier this year, iFLY also announced the awarding of a new franchise to HiFLYght LLC in Colorado Springs, Colorado.