Intercard, the cashless technology specialist, will be showcasing the industry's first mobile app collection. The Edge will be demonstrated at the Saudi Entertainment and Amusement Expo 2019 in Jeddah.
Intercard is proud to be taking part in the first Saudi Entertainment and Amusement Expo this April. The company will be on hand to highlight the Edge, an innovative collection of mobile management tools for the amusement and attraction industry. "The mobile future is here," says Scott Sherrod, CEO of Intercard, "and The Edge lets operators make the most of it."
Intercard gives customers 'the Edge'
This mobile app collection follows the launch of iService in 2017. iService gives Intercard's customers an easy way to track and manage every arcade game over multiple locations. Users can remotely control their game machines, putting them out of service and tracking repair information within the app. All information is automatically updated on the server and on the cloud.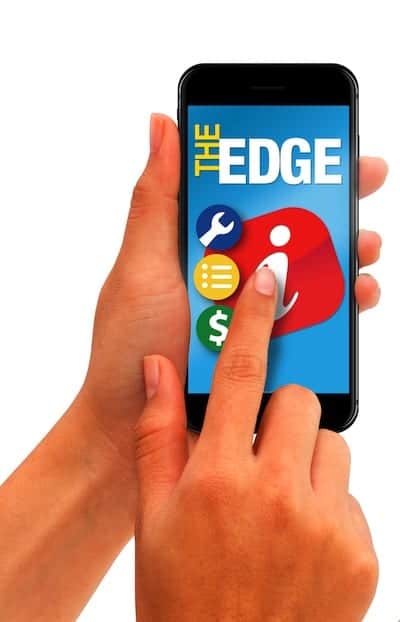 Two new apps have now joined iService to form the Edge Mobile App Collection, so customers can benefit from more solutions. Intercard Upshot is a card management app that can be branded and provided to FEC customers, so they can add value to multiple game cards straight from their phones or tablets. For customers, this makes the gaming process simpler and more fun, with no need to interrupt the action to recharge their game cards at a kiosk.
The second new app is the Inventory app, which helps staff to access inventory logs, adjust inventory and maintain their merchandise stocks. The app makes inventory management more efficient, eliminating labour costs and counting errors. The Edge collection is available on Android or iOS mobile devices.
"Intercard has been leading the way with cashless technology in the Middle East since Encounter Zone, the first FEC in the region, opened in Wafi Mall in Dubai more than 20 years ago," says Sherrod. "Encounter Zone featured the region's first debit card system, and Intercard's continued innovations and renowned customer service have made our technology the most-used in the market."
FEC centres across the globe are benefitting from Intercard's cashless systems, including traditional family arcades and amusement centres, who can now give customers the option to pay with coins or cards.