LAI Games is pleased to announce three new experiences for the award-winning Virtual Rabbids experiences. The highly-anticipated new content for Virtual Rabbids: The Big Ride will be making its debut at Bowl Expo in Las Vegas.
Attendees at Bowl Expo, including FEC, BEC and arcade owners will be able to try the new experiences themselves at the show. The content will be available to buy later in the year as part of an upgrade kit. This will also include signage for the cabinets, as well as marketing support materials. This will enable operators to generate excitement and create a buzz around it.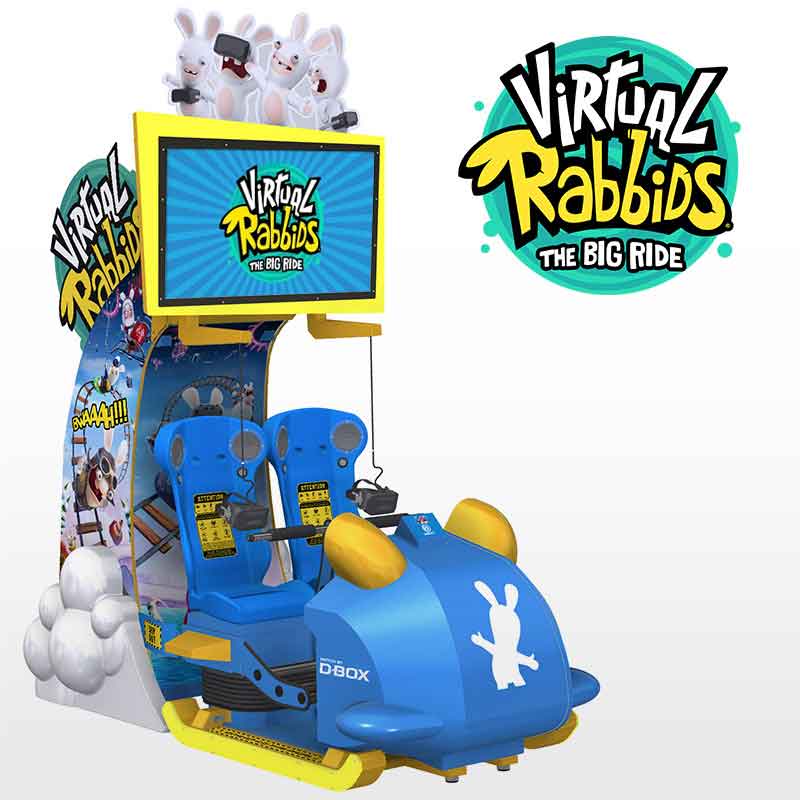 More wild rides
The premium VR experiences take guests on another wild ride, through three different wacky worlds. Guests will enjoy plenty of thrills along the way. Coaster Calamity is an extreme coaster adventure where riders experience a ride designed by the frivolous Rabbids, which includes fun twists and turns, and thrilling heights and drops. In Kitchen Calamity, riders enjoy life from a miniature perspective, while driving a toy car on an escape mission from the Rabbid Chef. Finally, Space Skirmish brings an exciting new interactive element. Guests need to shoot at targets while zooming through the galaxy, pursued by Robo-Rabbids.
Bowl Expo attendees can visit booth #133 at the show to experience the new rides for themselves and find out more.
The company recently showcased its new studio in Singapore at a recruitment event. Attendees had the opportunity to play some of LAI's top games, and enjoy some sneak previews of new titles. The studio is located in the centre of Singapore's tech hub, connecting LAI games with the local developer community.