Ropes Courses Inc. (RCI) and Ride Entertainment are providing a massive-scale Sky Trail ropes course to American Dream.
At 3 million square feet, American Dream promises to be the largest indoor theme park and shopping destination in the western hemisphere. The project is currently under construction in East Rutherford, New Jersey, approximately 4.5 miles from The Lincoln Tunnel.
The 92 foot high Sky Trail marks the tenth collaboration between RCI and the company's supplier, Ride Entertainment.
Opening in spring 2019, the attraction will feature 41 interactive elements, as well as an integrated 4 pole, 3 level Sky Trail Seeker with 12 elements. For an extra adrenaline rush, participants will be able to try out a QUICKjump free-fall device.
"We are thrilled that Triple Five Group chose the Ropes Courses, Inc. Sky Trail as their new attraction at American Dream," stated Chief Business Development Officer for RIDE Entertainment, Adam Sandy.
"This record-breaking aerial attraction will be a centerpiece of the park by stretching to the ceiling. We know that guests from all over the world will love this amazing attraction."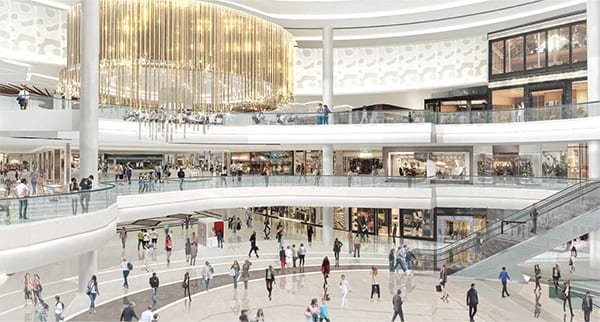 American Dream Sky Trail set to increase dwell-time and ROI
According to RCI, the Sky Trail installation is scheduled to begin in the next few months to meet the spring opening date. Both the Sky Trail Explorer and the Seeker will sport a Mesa Tan, Mocha and Weathered Bark colour scheme.
"It will be rewarding to see this project completed as a result of the collaborative efforts between Triple Five Group, American Dream, RIDE Entertainment and RCI," confirmed Jon Weston, VP of Sales & Marketing at RCI.
"The Sky Trail is going to provide patrons a one-of-a-kind, hands-on immersive experience. It is guaranteed to increase staying power and ROI for the entire entertainment complex."
Other attractions at American Dream include North America's largest fully-enclosed indoor DreamWorks Water Park and Nickelodeon Universe Theme Park.
(Main image shows Sky Trail at Allegan Event Center)