Roto, a leading planning & design-build firm, presents the Kids Adventure Club, a 4,600 square foot immersive children's playroom which encourages interaction through experiential play.
Roto is pleased to present the Kids Adventure Club at NYC's Waterline Square. Waterline Square is a new collection of luxury residential buildings on Manhattan's Upper West Side, commissioned by leading national developer GID Development Group and designed by three respected architecture firms – Rafael Viñoly Architects, Richard Meier & Partners Architects and Kohn Pedersen Fox Associates.
The unique new development covers almost five acres and can be found along the Hudson River, from West 59th Street to West 61st Street. This project completes the historic transformation of Riverside Boulevard that has spanned more than two decades.
The Kids Adventure Club is custom designed and built by Roto, and is located within the Waterline Club, which is designed by the award-winning Rockwell Group.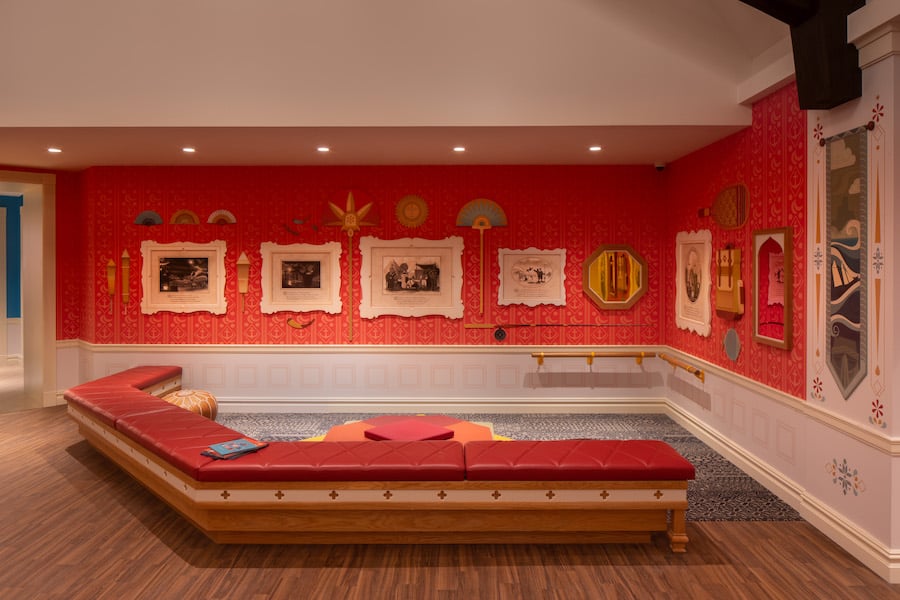 The Kids Adventure Club
This dedicated children's space covers 4,600 feet and is creatively themed around an Explorers Club during a golden age of travel. Here, both children and toddlers can enjoy immersive and engaging interactive play.
They will discover the fictional founders of the Explorers Club, the daring Sea Captain and his friends Parrot and Monkey. This adventurous trio sailed from New York in the 1900s, experiencing Stonehenge, a safari in Africa, the Egyptian pyramids, Australia, the islands of Hawaii and more along the way. The Kids Adventure Club features colourful images which tell the story of their epic journey.
Within the space, artefacts line the walls, offering chances for young guests to play and climb. There are several imaginative play opportunities available, such as a grand train and town-building zone, interactive wind and scarf totems, and a dedicated toddler and baby sensory zone. There is even a slide, a boat and safari car, as well as a reservable events room.
The Waterline Club caters to residents of all ages and interests, with sports and fitness, swim and spa, leisure and social, creative and children's and pets' spaces.
Roto provides design-build expertise
Over the past 15 years, Roto has been developing its capabilities and now offers high-performance design-build capacity well beyond the standard model for interactive museums.
Within the children's museum sector, the company is known for its exceptional custom design and can also produce sophisticated, branded spaces for children's play, for instance, working on high-end custom playgrounds and playspaces.
This expertise can be seen in over a dozen boutique children's playspaces in New York, developed by Roto alongside leading architects, interior designers, and private developers in the city. This includes the likes of Related Properties, Vornado Realty Trust, Silverstein Properties, GID, ICON Realty, Rudin Management Company, and Corcoran. Roto's work can be seen from Hudson Yards to 220 Central Park South to 30 Park Place.
Last month, Roto announced a new collaboration with Cincinnati Museum Center (CMC) called Shaping Our City.
All images credit: Evan Joseph.