Pioneering free-roam, multiplayer VR entertainment company, Zero Latency, is unleashing zombie shooter, Outbreak Origins, across its global network.
Outbreak Origins is the fourth offering in the company's multi-genre game library.  This is a roll out of the world's most advanced free-roam VR shooter game across the largest free-roam VR network in the world.
Engineerium and Singularity are already award-winners, having netted first and second place respectively for Best New Product, Games and Devices, at IAAPA's Brass Ring Awards last year.
Experienced free-roam gamers and newcomers alike are currently battling against the zombie outbreak at Zero Latency venues in Madrid (Spain), Kuala Lumpur (Malaysia), Busan (South Korea) and Brisbane (Australia).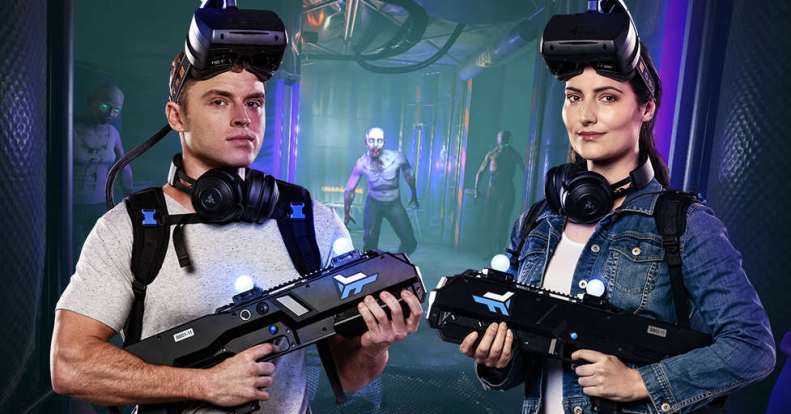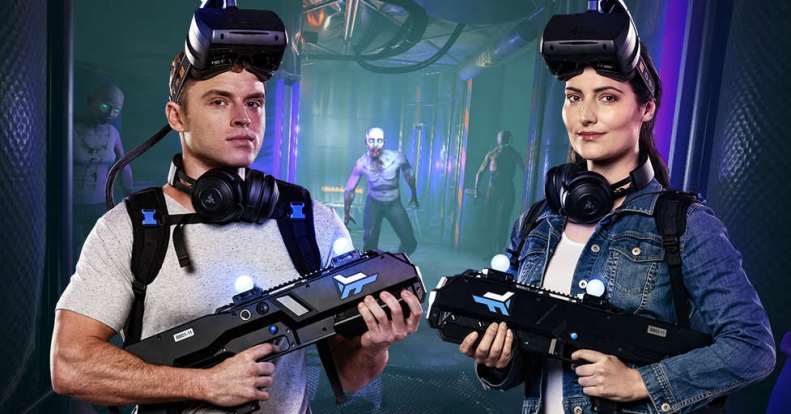 Gamers in the US can also play Outbreak Origins at a number of Zero Latency-powered venus: MGM Grand in Las Vegas, Main Event in Orlando, Velocity VR in Scottsdale, Arizona, Xtreme VR in Broken Arrow, Oklahoma, and MindTrek VR in Boston.
The game will be rolled out to more venues throughout 2018.
Outbreak Origins is an 8-player, multi-level, next generation zombie shooter game featuring advanced storytelling, ultra-realistic zombies (developed using motion capture of live actors), and an epic final boss battle.
Outbreak Origins – the culmination of the best VR experiences
According to Zero Latency, it is the most advanced free-roam VR zombie game ever made:
"Players are going to love Outbreak Origins, which is the culmination of the best VR experiences we have built into our games over the past three years we have been open and entertaining guests," comments Zero Latency CEO, Tim Ruse.
"In that time, we have continued to push the player experiences further to create the most immersive, engaging, social interactive experiences in the world."
Zero Latency led the way in warehouse-scale, free-roam, multiplayer VR gaming arenas in 2015 with its patent-pending motion tracking technology. Their gaming arenas range from 200 to over 400 square metres, which is understood to be five times larger than any current commercially proven free-roam VR entertainment competitor. To date, more than 295,000 people have experienced over 415,000 free-roam Zero Latency VR game plays worldwide.