Leading immersive experience design, production, and project management company, AOA, has scooped the top award at the 11th Annual Digital Graffiti projection mapping festival.
The event turns the iconic white walls of Alys Beach, Florida into a canvas showcasing original works by a select group of international artists. The works are projected onto the space using the latest digital technology.
AOA beat more than 500 entries to win 'Best in Show' for their piece entitled 'Participation'.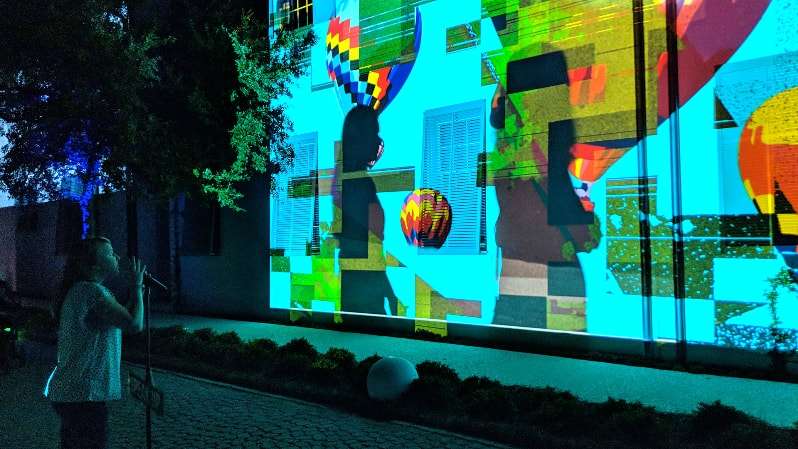 This unique, interactive projection experience was conceived and rendered by AOA's Jes Van Zee. According to the company, the vision for 'Participation' was to encourage audience members to 'participate' and 'get involved' by becoming an active part of the display.
AOA's Jake Taylor and Russell Dishman supported Van Zee with technology installation and site execution support.
Two projectors, approximately ten feet apart, were used to project separate animations and live footage onto the same space. The overlapped images combined to create a new image. When a viewer walked in front of the projectors, two shadows were cast, separating the images back into their original, distinct forms. Viewers were also invited to 'speak up' into a microphone. This didn't create audible sound. Instead, it caused drifts, distortions, and glitching in the videos, as well as in the soundscape.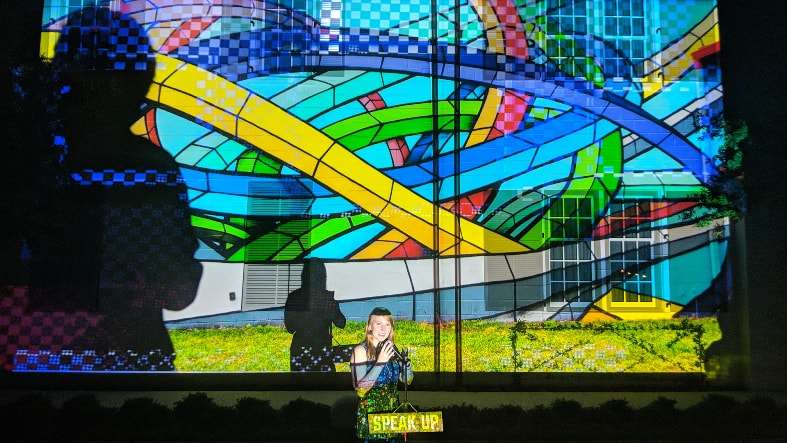 'Participation' – interactivity a major crowd-puller
AOA told Blooloop: "Participation is a metaphor for how people are encouraged to speak up, but often times when they do, they are either interrupted or not heard.
"The installation also explored how people can affect the imagery with their body language and interpretation, which in turn, affects other people's perception of the art.
"It was exciting to see the creative and technical components align so well creating an impactful guest experience."
The installation was an immediate hit, with hundreds stopping to take selfies or videos. Some viewers spent as much as 10 minutes talking into the microphone, enjoying the visual and audio effects.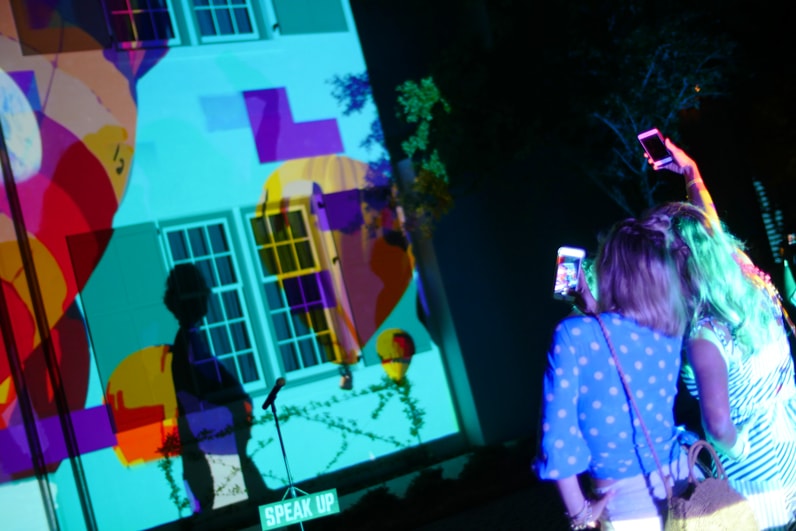 The judges were unanimous in their decision to award 'Participation' the prestigious 'Best in Show' accolade.