Exciting developments are afoot within the Food & Beverage industry in the shape of 'competitive socialising' – a way of mixing traditional activities such as darts, ping pong and crazy golf with a quality, high-end F&B experience. It holds incredible potential for the attractions industry.
By Michael Collins, Leisure Development Partners
What is competitive socialising?
Essentially, these are venues that include both a bar and quick service casual dining element, with some kind of gameplay at their core. And whilst they are marketed on the fun and competitive aspect of the game, central to the offer is this strong F&B component – beautiful bars, exciting menus, enormous Instagram-worthy milkshakes and the like.
Why are they popping up now?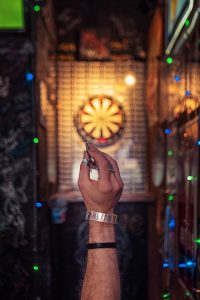 Perhaps more than any other industry, F&B is ever-changing and brutally competitive. Restaurant brands come and go at incredible speed. There is, of course, much discussion in the press around the demise of casual dining with the conclusion being; if you are going to succeed, differentiation is everything. Which is where competitive socialising comes in.
The revitalised, young-at-heart games provide an angle that visitors get excited about whilst the F&B is worthy of a visit on its own merit.
Founded in 2012 by entrepreneur Adam Breeden, Flight Club, which is darts-based, has a hugely fun, retro appeal that offers visitors a totally immersive experience in highly attractive surroundings. The marketing of the brand is inclusive, positive and appealing to a very wide age-range with additional offers such as regular 'brunch socials'.
Breeden is also the brains behind Bounce 'social ping pong' and perhaps the original competitive socialising concept that is All-Star Lanes bowling.
The economics of competitive socialising
As a hybrid between leisure and dining, competitive socialising borrows some of the good from the attractions industry (the wow factor, high end theming, getting people to participate) but the business model itself remains tied to F&B. Whilst the gameplay is the talking point, from a business point of view, a quality food offer is being put firmly front and centre.
F&B is often ancillary to an attraction's main business (and poorly done by too many – see my comments later). The point is these destinations are a bar first with the entertainment component being used to make them stand out. The true driver of income remains F&B sales, and within that, alcohol.
Within the attractions industry, alcohol sales are sometimes integrated but generally, it doesn't sit well with the family appeal. Within competitive socialising, the drinks part is vitally important – proper bar service, with good cocktails.
This probably helps to some extent with the social/joining-in aspect too. Particularly if you are in a mixed group at Flight Club, for example. But the dependence on bar sales raises questions as to whether the concepts could work without a bar. And if not, how well could these destinations work in regions such as some parts of the Middle East.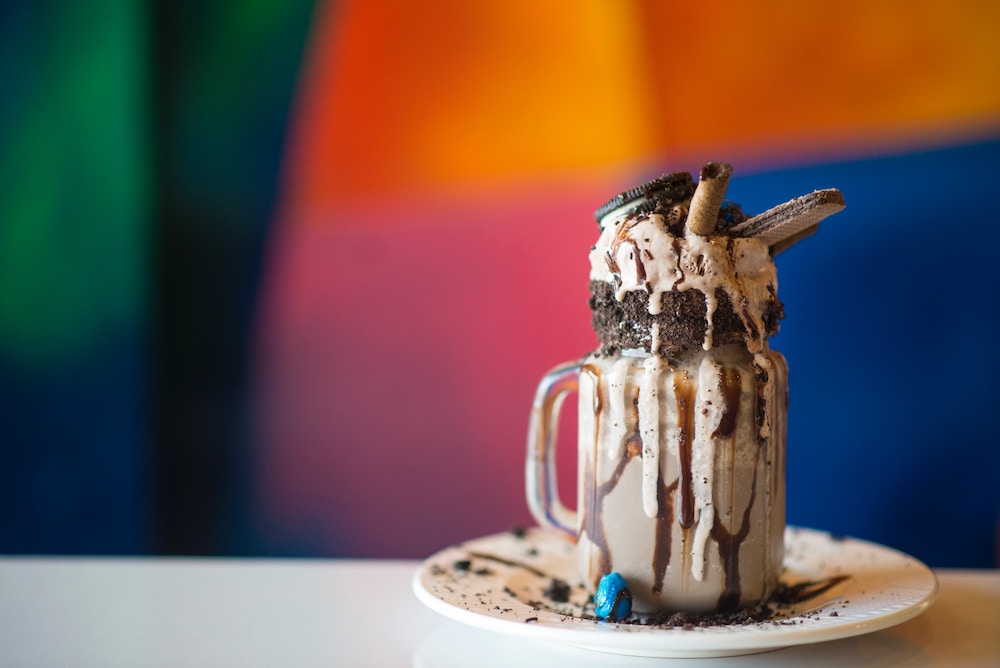 Keeping the rules simple
Moving away from the F&B component, the truly differentiating factor here is the entertainment and within that, the competitive aspect. Usually, operators tweak the original rules of the game in order to work in a different environment.
For example, Flight Club makes darts more accessible by removing the requirement to learn the traditional pub-based rules. Puttshack keeps things moving via a timer with your own personalised ball linked to the scoring screen above each hole. This is very good planning and serves a crucial purpose. Because if you enjoy the games and 'do well' the first time, you're far more likely to visit again. And repeat visits are what leisure businesses need.
View this post on Instagram
Another aspect that has contributed to the smooth running of the competitive socialising destinations we have visited is that they are highly automated. This is important since for most attractions, staffing the is biggest operating cost.
Given that these destinations have a complex F&B operation with high staff costs on that side, the gaming side needs to have a highly effective automated aspect that continues for the entire visit, without a hitch.
At Puttshack, a machine delivers the balls; there is no interaction with a member of staff at any point if all goes according to plan. There are staff around but the investment in the system (fun, engaging, keeps the visitors moving…) is palpable. This low staff requirement strengthens profitability, helping to balance the high-rent locations that are needed for success.
Location, location, location
The chosen site is (as ever) the most vital factor. For attractions investors and operators, there are opportunities for competitive socialising within existing attractions. These can either be new concepts aligned with those attractions or stand-alone within RDE (retail, dining and entertainment) areas.
Competitive socialising also has a clear and exciting alignment within retail spaces and in particular, city environments. These provide the all-important high footfall and 'spendy' office trade. The most successful have gone into these high-density office locations, tapping into the young professional's week-night outing.
There is some expansion planned into more residential areas, but this could be stretching the model. It will be interesting to see if the competitive socialising concept works as well away from high footfall areas.
Yet there has been some success in smoothing out this evening-biased demand pattern. Most notably at Puttshack (arguably the most family-friendly of the offers). They've achieved this by promoting the venue as a weekend/daytime destination. But, generally speaking, the reliance on alcohol sales means there is not such a strong family association.
As an aside, an interesting issue is whether existing attractions can borrow some of this forward-thinking and apply it to their own F&B within theme parks. There is a recognition that wherever you are in the world, park restaurants need to become more engaging and experimental.
Operators should be asking themselves, what are there lessons here? Certainly, through discussions we've had with LDP clients, it is clear that some of the best-known parks are trying to dispel any negativity around theme park food.
Appealing to a new generation
A final point (and one that goes some way to offset the lack of family appeal for some of the venues) is that competitive socialising is proving extremely popular for corporate entertainment and special events parties. As well as a venue with a wow factor, you get a well-understood, quality dining and bar offer. Plus, a niche, fun aspect to make the event go swimmingly.
Large portions of the bookings are coming from event planners, who love to see something different and moreover, packaged up to tick all the boxes for a memorable event.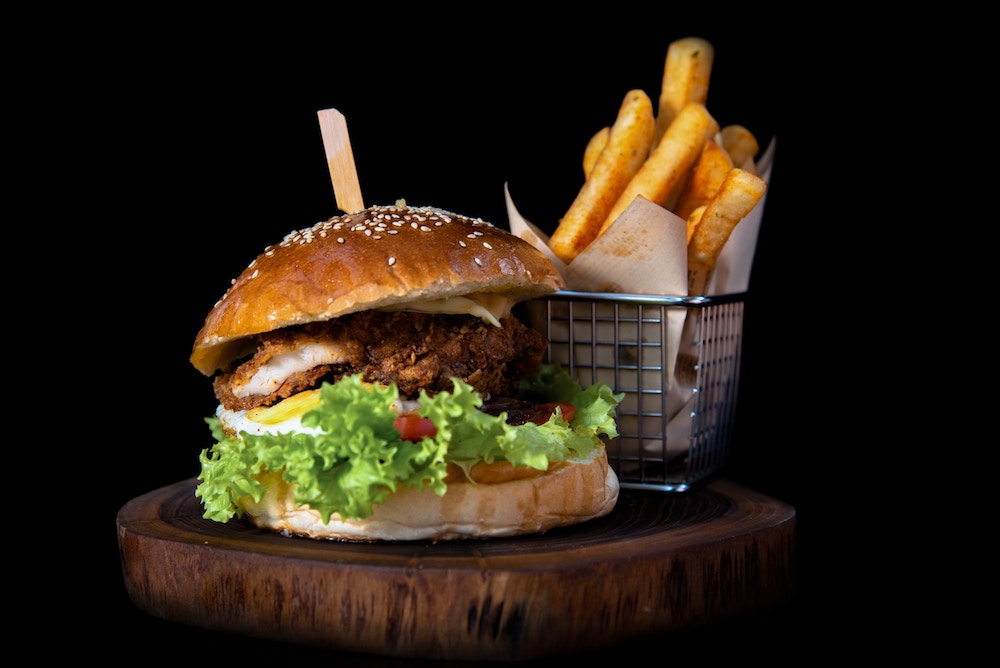 The competitive socialising concept isn't wholly new of course; the Dave and Busters arcade, sports bar and restaurant chain started in 1982. It still has 180+ venues across the USA and Canada.
Yet the idea has had a very serious revamp for an entirely new generation; because just sitting in a bar with some hot wings isn't enough any more. Indeed, tolerance for below-average food has plummeted ("we'll put the pics on Instagram!"). As has tolerance for lacklustre service ("we'll tweet about it!").
It's exciting that these newcomers to our industry seem to have an instinctive understanding of what the new generation of leisure customers want.