Genting has been shortlisted as one of the three bidders to develop a theme park and integrated resort (IR) in Osaka, Japan. This follows an RFC process after Osaka said it would accept operator proposals.
According to Singapore Business Review, Genting has been shortlisted for the IR, which will call for an RFP, closing on February 20, 2020.
Genting Singapore Ltd was one of seven operators to participate in Osaka's RFC process.
Others included Wynn Resorts, Galaxy Entertainment Group Ltd, Las Vegas Sands Corp, Melco Resorts and Entertainment Ltd, and MGM Resorts International.
However, Wynn Resorts, Las Vegas Sands Corp, and Melco Resorts and Entertainment Ltd have abandoned plans for the IR (via Casino.org).
Genting was one of seven operators in Osaka RFC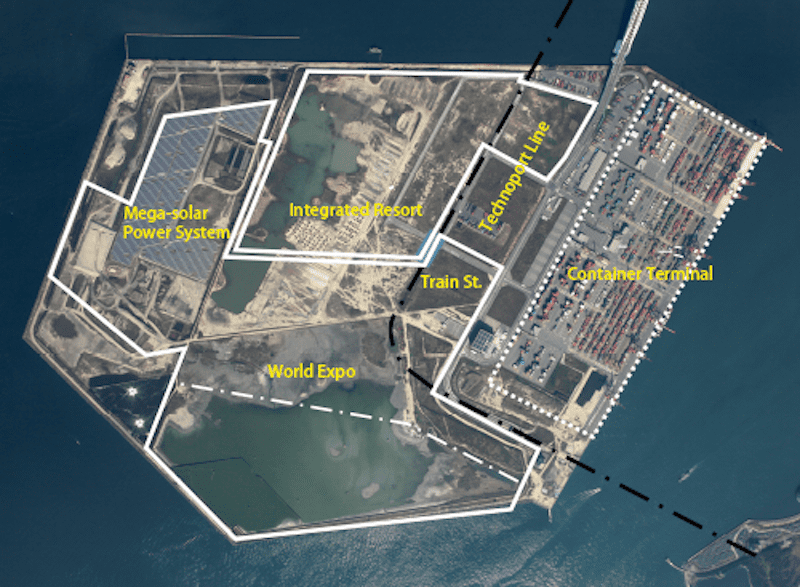 Therefore, MGM Resorts International, Genting Singapore, and Galaxy Entertainment are the three competitors remaining in the Osaka race.
The planned IR site is 49 hectares on the northwestern section of the artificial island of Yumeshima, which is also where the 2025 Osaka-Kansai World Expo will take place.
In July 2018, Japan legalised gambling resorts after nearly 20 years of debate. The new casino law will allow IRs, offering casinos with hotels, conference facilities and other entertainment.
Osaka is a leading candidate for one of the three IR licenses available in the first phase, alongside Yokohama and Tomakomai.
Wynn, Sands and Melco have dropped out of IR
Meanwhile, Genting Malaysia Bhd's outdoor theme park (OTP) at Resorts World Genting (RWG) will incur more capital expenditure before it can be completed, with costs going above $700 million.
It's thought the theme park will have a soft opening in Q3 of 2020. It will feature 20 rides using the Fox IP at that stage, four of which will be coasters.
Images: Yumeshima/Osaka