The team at dan pearlman, a leading brand and experience architecture group, recently completed collaborative rebranding and repositioning work for Arkade Linz, a shopping mall in Linz, Austria. They worked closely with site-owner Sparkasse Oberösterreich and Spring Brand Ideas to develop totally a new brand concept and positioning.
Where roads and friends meet
The challenge issued to the project team was to find a way to transform a thirty-year-old shopping mall into Linz residents' new "favorite place" to socialize. The existing Arkade Linz is an eight-thousand-square-meter property which sits at the center of the city. The mall includes various restaurants, a large inner courtyard, and a shopping gallery.
Arkade Linz is now the Linzerie, a high-end downtown shopping district. At the axes of four main shopping thoroughfares a redesigned greenspace, Linzer Garten, connects to the mall's courtyard.
"For the repositioning of the 'Arkade am Taubenmarkt' shopping arcade, we were deliberately looking for experts in strategy, architecture and communication beyond the Austrian borders," says Cora Auzinger, Linzerie Center Manager. "With dan pearlman and Spring [Brand Ideas] we found valuable partners who practice precision and determination in planning, implementation and cooperation, and who focus on a high degree of creativity and uniqueness."
New identity for Arkade Linz
The dan pearlman Group designed and implemented a new branding and communication plan in addition to advising on tenant mix. In cooperation with its partners, the firm developed three connected themes for the experiential design of the space.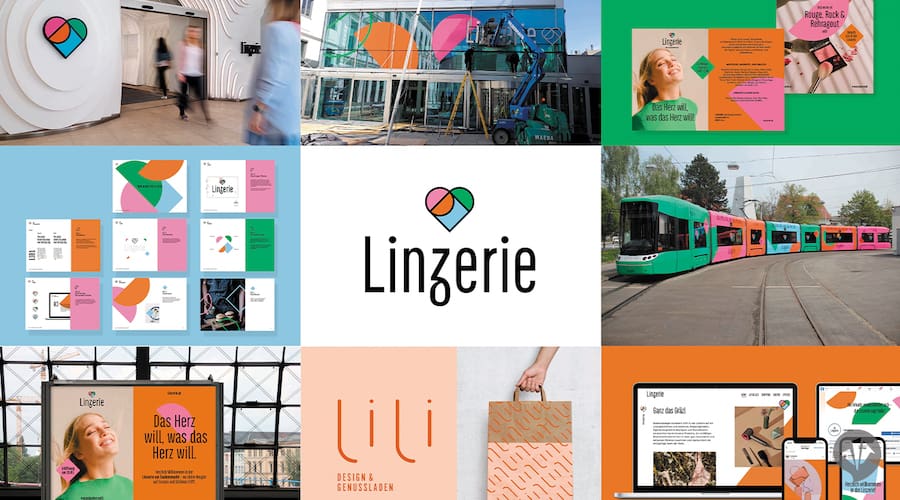 Firstly, Pioneer & Innovation, looks back at the area's cultural past and forward to future progress. Secondly, the new Linzerie is portrayed as a meeting place where the sensory pleasures of Linz can be discovered in Culture of Indulgence. Thirdly, Creativity & Culture highlights the locality and individuals in artful ways.
The new independent identity certainly imbues Linzerie with warm hospitality, lightness and style. And, the center is working on a new concept store that sells selected goods from all its tenants. The store is named Lili, short for "Linzerie" and "favorite place."
The strategiest of dan pearlman Brand Architecture are responsible for the overall concept. The communication concept was developed by spring brand ideas.
Recently, dan pearlman worked with SKP on the renovation of the historic Alfred-Brehm-Haus at Tierpark Berlin.