LCI Productions, a leading multimedia show design and production company, recently unveiled a collaboration with Alton Towers Resort. The Resort, which is part of Merlin Entertainments Group, commissioned a renewal of its colourful and much-loved Leap Frog Fountains.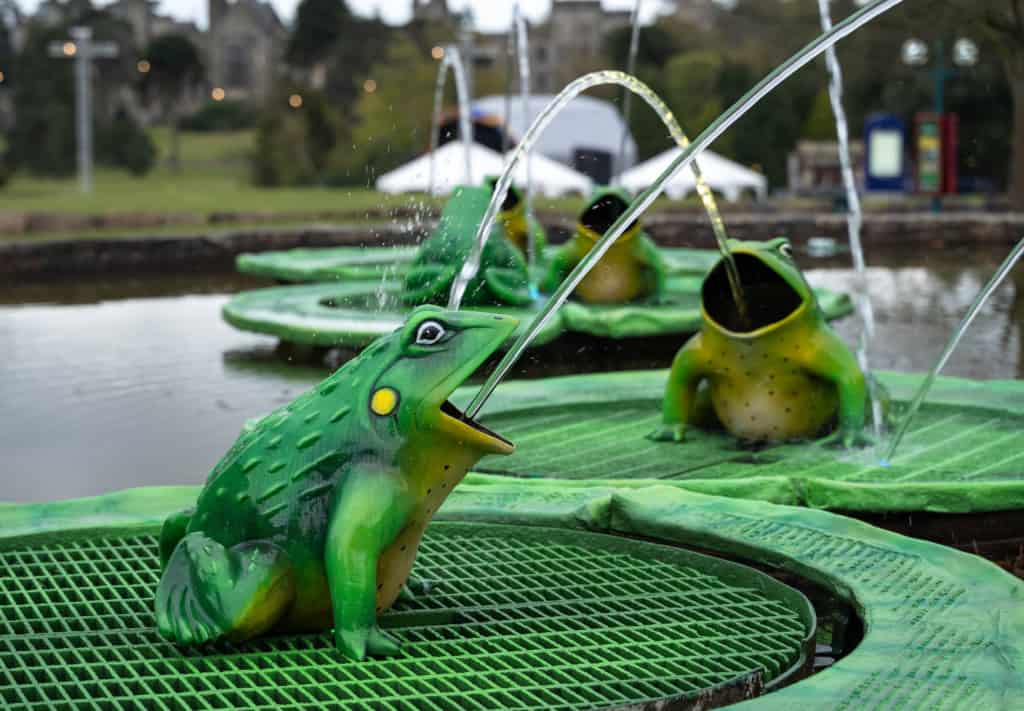 Ensuring first-rate experiences
The Resort's Leap Frog Fountains welcomes guests from the entrance on Tower Street, offering a cheery greeting since the 1980s. However, owing to many years on ambassador duty, the fountains needed functional and aesthetic updates.
This was just one of the projects identified as priorities under the Alton Towers Resort Towers Loving Care (TLC) program. The program seeks to carefully assesses—and invest in—areas of the Theme Park to ensure a first-rate guest experience.
Similar projects include repainting large areas of the Theme Park and signage improvements, to complete redesigns of attractions. Appropriately, as Alton Towers Resort planned for the return of guests in March, the fountains became the next TLC makeover target.
Creating enduring memories
LCI Productions worked quietly on the Leap Frog Fountain, keeping the project a surprise for visitors. First, LCI touched up the fiberglass frog's finishes, giving them fresh paint. Then, LCI's team overhauled the filtration and fountain system, installing a new design of its own.
Lastly, LCI used Fontana Fountains' MXP-3000 jumping jets to create crystal-clear jets of water that when lit, change colors. The result during day and night lighting conditions is dramatic.
Undeniably, the shared memory of the original Leap Frog Fountain, has prompted nostalgic posts from fans of the park online. "Fantastic. First thing I remember about visiting the park as a young child. Glad they've been restored," tweeted @Hylian_Grough. On Facebook, user Jenny Redhead writes, "Amazing, we have looked at these for years, can't wait to see them."
Previously, LCI Productions, worked with Hammersmith Bridge SOS Residents' Group to light up one of London's most iconic bridges this past Valentine's Day.