Majid Al Futtaim, the leading developer of shopping malls and retailtainment across the Middle East, Africa and Central Asia, has opened the Mall of Oman in Muscat.
The Mall of Oman is a space for retail, leisure, entertainment and dining. It features Oman's largest VOX Cinemas, the only IMAX experience in Oman, and one of the country's largest Magic Planet gaming venues.
"We are pleased to welcome residents and tourists to the brand-new Mall of Oman – Sultanate's flagship destination for retail, leisure and entertainment," said Husam Al Mandhari, director of Oman shopping malls at Majid Al Futtaim.
Majid Al Futtaim launches Mall of Oman
"This is another achievement for us as we continue to position ourselves as a retail pioneer that offers unique experiences and unmatched value, whilst contributing to the local economy."
In September, an interactive dinosaur experience called Dino World is taking place at the Mall of Oman. Dino World features a 'roaming dino' experience, augmented reality (AR) and enormous dinosaur installations.
"At Majid Al Futtaim, we are committed to place the people and communities we serve at the heart of everything we do, and this new opening demonstrates this," Al Mandhari said.
Dino World takeover at Mall of Oman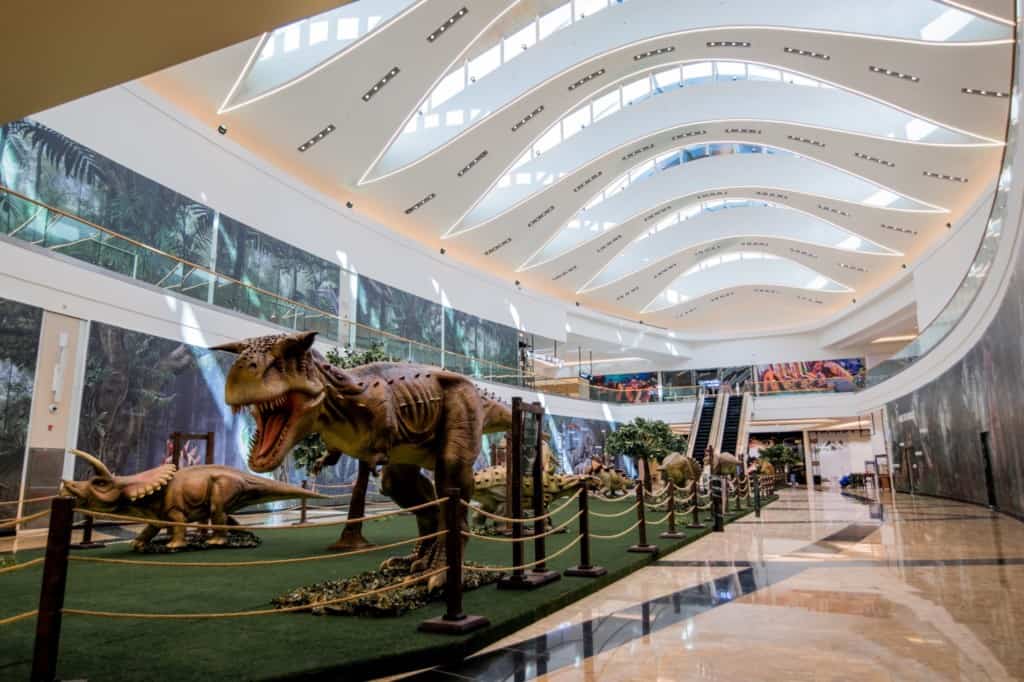 "Providing 3,500 new jobs in the region, Mall of Oman offers multiple first-of-its-kind experiences in the Sultanate, which allows us to continue to create memorable moments for our customers that they can cherish with their family."
The Mall of Oman is set to welcome more than 300 additional retail outlets in the coming months. It will also open the largest indoor snow park in the Sultanate in 2022, spanning 14,000 square metres.
Earlier this year, Majid Al Futtaim opened a $708m lifestyle and retail hub called City Centre Al Zahia in Sharjah, UAE. The company also revealed its commitment to sustainable business and a circular economy.
Images: Majid Al Futtaim