American Dream is described as the ultimate experience centre and an indoor Disneyland. Mark Ghermezian, co-CEO of American Dream, discussed retailtainment on a whole new scale at this week's first-ever blooloop V-Expo.
The complex reopened on October 1, welcoming guests once again to Nickelodeon Universe, DreamWorks Water Park and The Rink. It previously reopened indoor ski park Big SNOW. American Dream looks set to redefine retail as we know it, with the help of Mark Ghermezian.
Ghermezian, who joined American Dream as co-CEO in January 2020, spoke to Blooloop about revolutionising retail, further integrating technology at American Dream, the effect of the COVID-19 pandemic on the shopping centre, and the benefits of IP.
Discussing his vision for the mall, he said: "It was almost taking the best of what Triple Five has done at West Edmonton Mall, what they've done at Mall of America, and bringing those together into one and creating it for the New Jersey and New York market, which is the center of the world.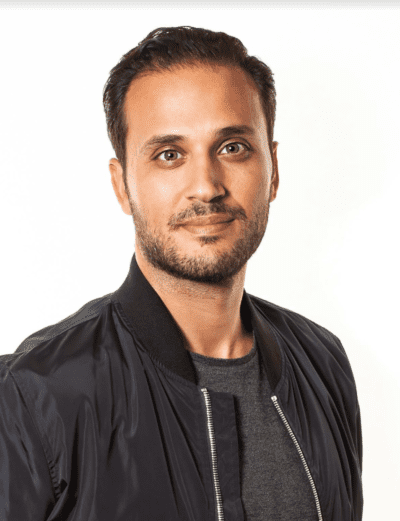 "And I think it's just a lot of the know-how that we've learnt over the last 30 plus years from the two properties and bringing those together. Triple Five has done a phenomenal job of being the pioneers of combining entertainment with retail."
Mark Ghermezian joined the mall in January 2020
Ghermezian grew up in Edmonton, Canada and watched his father build the West Edmonton Mall. "People thought they were crazy putting a lake with a submarine ride with a sea lion show in the middle. And then he took it a step further and built an indoor amusement park and water park," said Ghermezian. "This is 30 years ago."
American Dream has shifted to include more entertainment and less retail space and its architecture "takes everything to a whole new level". Ghermezian said: "When you walk in, you literally feel like you walked into a tree. You're in a different world.
"Not just in our attractions and experiences but even in the retail setting."
The mall will now have roughly 70 per cent entertainment space and only 30 per cent retail space. Previously, it was meant to have 55 per cent entertainment and 45 per cent retailers.
The "unbelievable" DreamWorks Water Park has more than 30 water slides and 15 attractions, including the world's tallest indoor body slide and a lazy river. Attractions include Shrek's Sinkhole Slammer, Kung Fu Panda's Temple of Awesomeness, and the world's largest indoor wave pool, Far Far a Bay.
"We developed the largest and only DreamWorks Water Park," said Mark Ghermezian. "When people think about a water park, they may think of three to five slides. This is 30 slides, and the largest indoor wave pool in the world."
Nickelodeon Universe is "hitting all demographics"
https://www.instagram.com/p/CGIpqXEj6hO/
Nickelodeon Universe boasts more than 35 rides, roller coasters and attractions, including the Shredder, the Shellraiser, and Nickelodeon's Skyline Scream. The 8.5-acre indoor theme park also includes favourite Nickelodeon characters like SpongeBob and Dora the Explorer.
Nickelodeon Universe is also a feature of the Mall of America, and Ghermezian said Triple Five "modernized it with the latest rides and technology" – and it's "hitting all demographics".
On IP being a huge trend in the attractions industry, Ghermezian said: "We did it with DreamWorks, we did it with Nickelodeon, and we also did it with Angry Birds."
"I think a lot of our guests want to go somewhere that is different, where they can interact with brands that they grew up loving and can experience it in real life. And so we took all that and just brought it all together and made it a whole different experience where the attraction is at the forefront."
Creating magic
Ghermezian, who revealed that he's a big fan of Disney "and what they've done", said: "I think there are very few that can emulate what they have put together because of how much content they have and IP they have. And just how magical of a place they've created."
He said he's "working hard on how we do that here at American Dream". "I think we have the right brand, we have the right IP, we have the right partners. We have the right retail, we have the right food to provide a whole 360 experience to every guest coming in."
Ghermezian revealed that American Dream is selling tickets well in advance "or doing group sales all the way out to 2022". He also said that the company is "trying to change the mindset of the customer" by offering an all-encompassing experience with attractions, food and shopping.
IP is a huge trend in the attractions industry
The difference at American Dream is that "the entertainment is kind of at the forefront", meaning that visitors later discover the shopping and dining experiences. That said, retail is "also very different" and "everything is an experience".
"And what I mean by that is they're all flagship stores," said Mark Ghermezian. American Dream boasts the largest Zara in North America, as well as the largest H&M in New Jersey. "And we push our retail partners to buy into the American Dream experience."
The COVID-19 pandemic forced the destination to close on March 16, despite the planned grand opening of DreamWorks Water Park on March 19. During the temporary closure, American Dream worked to ensure a safe and comfortable environment for visitors in response to COVID-19. More than 1,400 workers were furloughed during its closure.
"Prior to the state requiring us to close, we felt that was the responsible thing to do for our dream makers," he said. Inspired by Disney's 'Cast Members', American Dream refers to all employees as 'Dream Makers'.
Safety is paramount
As above, American Dream remained closed even though New Jersey Governor Phil Murphy permitted indoor malls in the state to reopen at the end of June. Murphy gave the green light for indoor amusement parks to reopen on September 1.
Ghermezian said that the reopening was all about safety, with the mega mall putting together the 'Dream Safe' initiative. American Dream considered what it would require from brand partners, tenants, and dream makers, and took its time to reopen, "really learning and educating ourselves on what the right thing to do is".
On whether guests are coming back again, Mark Ghermezian said: "Kudos to the team, who are doing a great job communicating the 'Dream Safe' initiative to our guests, and it's been great."
"Entertainment is at the forefront," says Mark Ghermezian
https://www.instagram.com/p/CF0t-PcDer1/
"I've been really happy with how the team has conducted themselves with guests", he said, enforcing health and safety "as much as we can". He admitted that it can be hard asking visitors to leave if they don't comply. For instance, with wearing masks or other health and safety measures. "But the response and the feedback has been extremely positive."
American Dream is operating at 25 per cent capacity. It had to redo its entire ticketing platform to create sessions to allow people to select arrival times. "But the ticket sales have been selling out in many cases, which is great.
People want to go somewhere with their families.
"I think people want to go somewhere with their families. And if we can create a safe haven for families outside of their home, we're happy to do that."
Technology at American Dream
What about apps and tech? Has COVID-19 accelerated the adoption of technology? "My background is from the start-up technology ecosystem. I love software, I love solving problems with technology and data.
"I love using technology to create a much more productive environment for our dream makers and our team and the company and then also creating an amazing experience using technology to create an amazing experience for our guests."
Ghermezian admitted that the pandemic "definitely accelerated a lot of what I want to do coming here". American Dream remodeled its ticketing platform and mobile app in order to "become more transparent about safety" and to allow visitors to use it for tickets, paying, and communicating.
"And we haven't pushed the app out yet. But it will push it out over the coming weeks where our dream safe initiative will be front and center inside the app."
American Dream remodeled ticketing platform and app
Ghermezian also opened up about e-commerce, a business model that allows companies and individuals to buy and sell online. "We're uniquely positioned with American Dream because of the brand we're building and the IP that surrounds it.
"If we can start selling the merchandise of Nickelodeon, DreamWorks, Angry Birds and others that we partner up with, I believe that's our e-commerce strategy."
He also spoke about live commerce, and has "been paying attention a lot to what's happening in Asia". Mark Ghermezian revealed that the Mall of America has been testing a live commerce product. "So I kind of use Mall of America as a testing ground," he said. "The team there is unbelievable. They've created a project that's out there in the leading project for the last 30 years."
"So there are so many things that we can test, implement and learn before we push it out to American Dream. There are other things that we're testing as well."
Ghermezian's vision is "how do we build the next Disneyland or Disney World that's outside of Manhattan?" and he sees American Dream as "this huge content creator, we have all this content in these four walls".
American Dream is "this huge content creator"
https://www.instagram.com/p/CFxzPFPjYhc/
"What can we do to break out of the four walls using technology, whether that's e-commerce, whether that's live commerce, whether that's within the mobile app, there's a lot of interesting things that we can do with the American Dream brand, using technology and IP."
Expanding on e-commerce and live commerce, Mark Ghermezian said: "you could shop all of American Dream live".
"It's almost like there are episodes and you subscribe to the category of episodes that you're excited about already. Or you subscribe to the stores that you're excited about. We're always showing you the latest and greatest. So that's one area of what we can do in live streaming."
You could shop all of American Dream live
"But then you flip it to the attraction side. We have shows and could do a live show with SpongeBob that the people that are there are viewing live. But maybe you can pay a nominal fee to watch it at home.
"Do you want to go on a virtual ride or roller coaster? There are a lot of things that I think we're uniquely positioned to do."
Combining food, retail and attractions
"If you can create great content within your center – I don't think other centers can because they're limited to continue to create content with just retail – that our guests want to digest, I think we can demand it.
"And there's a lot of interesting things that we can do with it by combining food, retail, and the attractions. I think it's difficult to do one by itself."
Ghermezian said his "unique background" in technology has given him "this really different way of thinking about the shopping center and the retail and entertainment business". "And I think there's a lot of great technology out there that we can use internally, to help us become more productive and continue to be that thought leader in time and space."
Mark Ghermezian is "excited about a lot of commerce". "I think that's going to be incredible and I think we're uniquely positioned for it."
"I think our ticketing platform and the platform that we're creating, for brands to be part of when they join American Dream is going to be really interesting," he said.
Mark Ghermezian has "unique background" in technology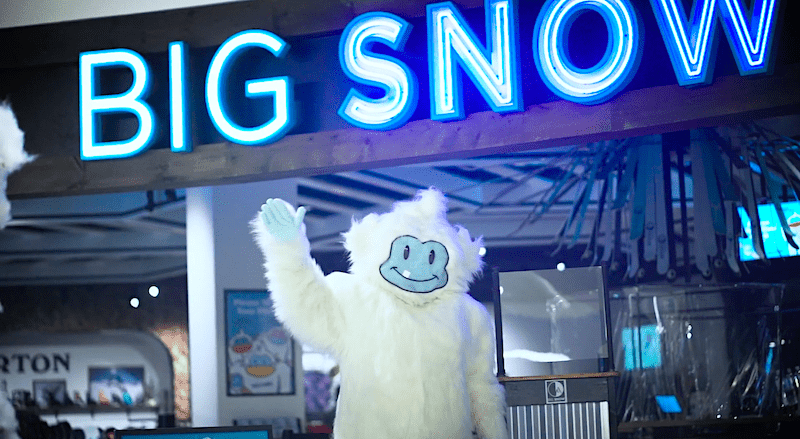 "So we're not just providing them space in brick and mortar, we can give them analytics. We can give them a ticketing platform, we can actually do pre-bookings and reservations.
"Even if you're coming to shop, we can combine that with our ticketing platform. We're building a really strong growth marketing team. We have a full product and engineering team that we've put together during COVID.
"So I think all of this combined is kind of the vision. I don't think there's one specific technology that I'm excited about. I think it's just technology and the sector in itself."
Watch the full session at the blooloop V-Expo, running from October 13 to 15. The full session will be on-demand from October 14.