The UK's first-ever TikTok pop-up experience has opened at Westfield London. The launch of 'TikTok For You House' was attended by TikTokers such as Poppy O'Toole, Ehiz Ufuah, Ben Black and Ellis Atlantis.
'TikTok For You House' is a two-storey attraction with four different spaces for TikTok creators to learn the tricks of the trade and capture original content.
The Living Room is the hub of the pop-up and offers editing sessions with Kyle Thomas and Ehiz Ufuah. The Kitchen showcases viral recipes such as Oreo fudge with Poppy O'Toole and Eloise Head (Fitwaffle).
The Dressing Room is dedicated to beauty, fashion and transformation with Ellis Atlantis, while The Garden shares tips, tricks and dance routines with fitness fans with Ben Black and Jeremy Lynch.
'TikTok For You House' open at Westfield
Harita Shah, Unibail-Rodamco-Westfield's UK marketing director, said: "Visitors to Westfield London have the chance to get involved in the UK's first-ever experience of its kind and unleash their inner creative in the ultimate content creator space."
"Bookable workshops will elevate add a real-life dimension to what has historically been an online-only interaction," Shah added.
In addition, Trust & Safety sessions are available at 'TikTok For You House' for parents who want to learn how to keep their teenagers safe on TikTok. Visitors can also book rooms to film creative content.
"This year, I've gone from zero followers to well over a million, all because of TikTok, and I haven't really even left my kitchen yet," said Poppy O Toole.
TikTok tricks of the trade at Westfield London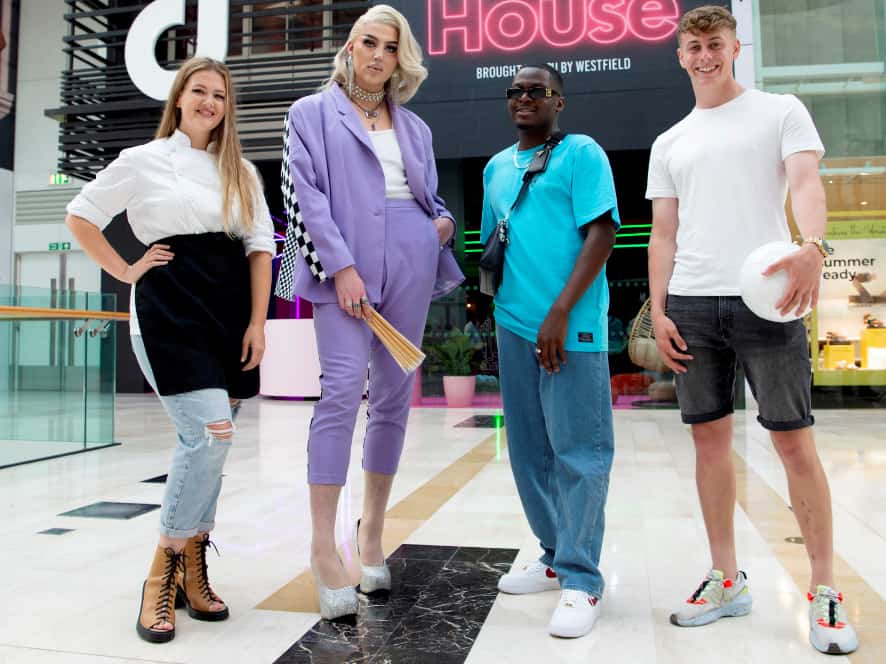 "I'm so excited because the 'For You House' is going to be my first opportunity to actually meet people in person and get to know my followers who've joined me on this journey.
"I can't wait to meet my followers, teach people in person and be part of showing off TikTok talent from beyond the phone screen!"
Elsewhere, an immersive social media museum called Youseum has opened its second location at Westfield Mall of the Netherlands with a focus on TikTok.
TikTok also launched its inaugural live museum marathon in May, with #MuseumMoment taking users on a virtual tour of 23 museums across 12 countries.
Images: Unibail-Rodamco-Westfield