Floriade Expo 2022 is an International Horticultural Exhibition taking place in Almere, the Netherlands, from 14 April to 9 October 2022. Over the course of six months, the event will welcome visitors from around the world as it presents solutions for more sustainable urban living, under the theme of Growing Green Cities.
The countdown is well and truly on to Floriade Expo 2022, making the site a hive of activity. For Frank Cornelissen, chief commercial officer, this part of the project is his favourite time, when everything comes together after years of planning and the event is preparing to welcome visitors for the first time.
Blooloop caught up with him to find out more about how his team is preparing to reach Floriade's target of 2 million visitors.
Floriade Expo 2022: nearly ready to welcome visitors
Cornelissen's role is to run the commercial team, which includes marketing & communication, sales, partnerships and b2b. Before taking on his role at Floriade Expo 2022, he has also worked for well-known institutions such as Amsterdam Museum and Royal Botanic Gardens, Kew, as well as with global visitor attractions operator Merlin Entertainments. 
Speaking about the progress to date, he says:
"There is a real energy around the site now. We've got massive countdown clocks in the office and on the website. It's really starting to come together and it's so nice to see activity in every single area. Construction is going well. The temporary infrastructure is being put in place now and all the permanent infrastructure is in place. Most of the planting has now all been completed, and it's looking good."
"We also started recruiting the staff, which is an exciting time. We just kicked off our volunteer campaign as well. That's all progressing very nicely. Plus, we're seeing a lot of attention from the media, and the travel industry. All in all, we're definitely on track for the opening."
See also: Floriade Expo 2022: introducing the greenest day out
How to grow Floriade from 0 to 2 million visitors
Floriade Expo 2022 aims to attract around 2 million visitors over the six months of the event. So, how are Cornelissen and his team planning to drive that visitation?
"We've always known from day one that 2 million visitors is an ambitious target. This figure would make us one of the biggest attractions in the country."
To put this into context, Amsterdam's Rijksmuseum, the city's most popular visitor attraction, recorded attendance of 2.68 million in 2019.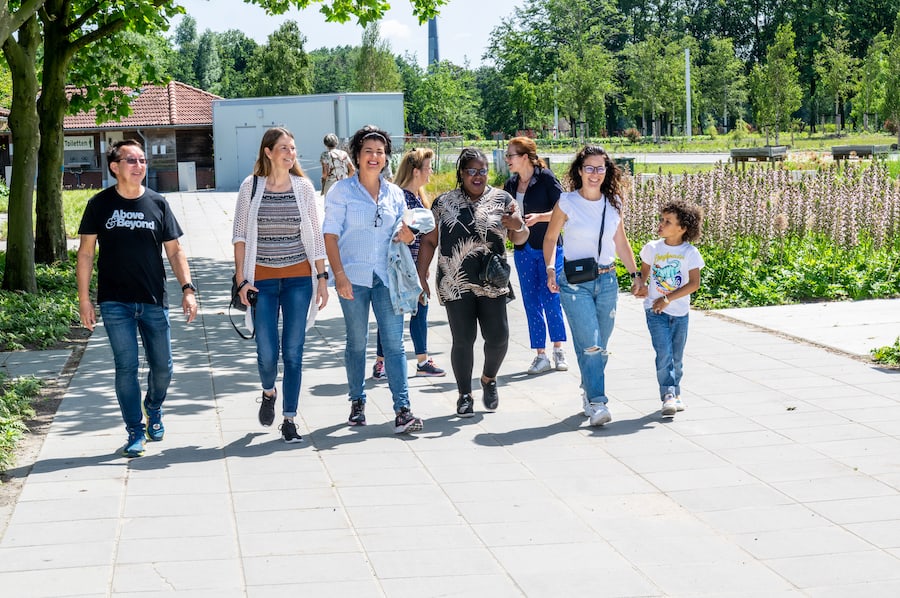 "To go from zero to 2 million, that's enormous. Firstly, looking at marketing, we're working with a lot of communications partners to get the word out. For instance, we are working with media companies such as Clear Channel and we're partnering with a few TV shows as well.
"Our theme, Growing Green Cities, really helps us to form partnerships. For so many companies now, sustainability is a key focus, and a lot of companies have their own sustainability goals. They love the message, and they partner with us because of that. This, in turn, allows us to reach that many more people.
"In terms of the more traditional sales side, that's where we are collaborating with regional tourism offices and city marketing offices, as well as with the Netherlands Bureau for Tourism. Plus, we are working with Dutch embassies to reach out to international tour operators and travel companies. We want to be top of mind, to make sure that they know what's happening."
See also: Creating a Green City for the future at Floriade 2022
Event appeals to a wide demographic
The theme also helps Floriade to reach a wide range of visitors, appealing to several different demographics.
"When you look at our target audiences, we expect around 72% of that to be national visitors – Dutch day visitors and domestic tourists. We are in the province of Flevoland which traditionally does see a lot of overnight stays domestically. It is the newest province, it's all reclaimed land and has beautiful natural areas."
"Looking at the 28% that will come from our international audience, this starts with our neighbouring countries. Germany is by far our biggest international market and the German audiences love cultural Expos. They have a proud tradition of annual national horticultural exhibitions, which we build on. Belgium and the UK are important markets as well.
"When you look at age range, we have something to offer every single age. For example, for children, we've got a nice expedition programme that leads them around the site. A lot of our participants also have programming especially for children and families. In addition to this, we have a massive schools programme as well. We expect around 65,000 children to visit with their school.
"Again, because of the theme of Growing Green Cities and the importance that concept has today, we do expect quite a lot of people in the millennial age group. We are expecting a lot more people in that 25 – 40 group than in previous editions. In addition, Floriade is, of course, a garden and horticultural event, so the 55+ group is massive."
Forming international partnerships
Several countries from around the world will also have their own pavilion at Floriade 2022, further strengthening the event's international partnerships.
"We've now got 33 international participants confirmed. These venues range from four or five square metres up to around 4000 square metres. From our neighbouring countries such as Germany, Belgium, Luxemburg, France and Italy to Thailand, Nepal, Japan, China and Qatar. So, there is a lot of variance, which is nice because it adds highlights that you may not expect."
Talking about some of the highlights that visitors can enjoy, he says:
"One of the things that I'm massively looking forward to is the German pavilion and garden, which is called Biotopia."
"This is all about the German vision of the green city of the future, which is something that Germany is spending a lot of time and energy thinking about; urban renewal and the best way to approach it. It is a country with a lot of big cities, so it is invested in this theme.
"In the German pavilion, there is an interactive exhibit where visitors get a smart wristband, and they can create their own vision for that green city of the future. So, they'll be able to make choices about what is important. At the end of the exhibit, they then get to see the result. There is also a great cafe in the German pavilion, where they can enjoy some regional beverages and snacks.
"That's one example of quite a sizable pavilion. It has 2000 square metres of garden and about 600 square metres of exhibit. But we have smaller ones as well."
Highlights explore different approaches to sustainable living
Another highlight of Floriade Expo 2022 that Cornelissen identifies is the Nepal pavilion:
"The country of Nepal is going to build a garden which looks at the past, in order to look to future. They've gone back and said, 'Before we had things like concrete, which is quite bad for the environment, what building materials to be used? How did we irrigate our farms in our fields? How did we produce food for the population back then, and could we potentially go back to that?'
"I think the concept is beautiful. It's not massive in size, but it's massive in message."
The participating countries, develop their own ideas, says Cornelissen, but the Floriade team also guides them, to make sure that the content will appeal to the audience, and that it doesn't cross over too much with any other exhibits.
"We've had a lot of luck with that process because all of the approaches are so different. That is lovely to see because there are so many ways to get to that greener future."
Floriade has attractions for all visitors
There will be plenty of attractions to entertain guests young and old at Floriade Expo 2022. A particular favourite of Cornelissen's is the cable car, as he explains:
"The cable car is special in many ways. We've had cable cars at many of the previous editions of Floriade, so it's kind of a tradition. But at the same time, it is one of those situations where we've grown in the same direction as our partner.
"Our partner Doppelmayr, who supplies the cable car, has embraced this challenge of making our cities better as well. They are innovating with their cable cars, turning it from a way of going up a mountain to ski to a new method of urban transport for the future.
"Another way that our cable car is special is that one of the stations isn't located on land. This emphasises that you don't necessarily need space to build the cable car and it's got great capacity as well. For me, that's an absolute favourite, apart from the fact that it's quite spectacular to look at as well!"
National partnerships at Floriade Expo 2022
As well as the country pavilions, there are many different pavilions by national participants.
"I love the wool union (Almeerse Wolunie)," says Cornelissen. "This is a somewhat smaller pavilion, an artwork called 'Shades of Nature' by a local organisation. It's all about wool and they talk about how we can use natural ways to colour the wool and to change the texture of it, moving away from chemicals and pollutants. Again, it's about going back to the way things were done in the past to create that greener future. And they're visualising that in a very colourful way."
"Another highlight for me is how we are exploring agroforestry. This is a way to protect the soil quality whilst still maintaining a high production in agriculture. We've got an island on-site, Utopia Island. Here, there are several start-ups running their activities and practising agroforestry.
"There are different types of annual trees all on the same plot of land. And the idea is that you don't exhaust the soil because that's obviously what happens. What I like about this is that they are actively contributing to our ambition to use produce and food from as close to the site as possible.
"For instance, they are growing hops, which are then turned into beer by a local brewer. They're growing tea leaves which you can buy on-site, and they're even making their own nut butter. All this is a tangible way of showing what they're doing, and it shows how successful it can be."
A sustainable approach to food and drink
Speaking further on Floriade Expo 2022's goals around using local produce, and how this ties in with the sustainable ethos of the event, Cornelissen says:
"Food and beverage can be challenging to do when you're only there for six months. But for this edition of Floriade, Feeding the City is one of our sub-themes. So, we're actively discussing how can we feed cities and how can we do that sustainably. One of the biggest challenges that we have as a society is that much of our food originates from far away."
"There's a lot of transport. Even if we disregard the way that we grow our crops and the resources required to do that; if we just look at transport and the environmental impact of that, it's huge.
"Early on, we said 'What if we can make the food part of the Expo story?' What if, for instance, we're not going to sell avocado toast, because we don't grow avocados locally. What if you're having your gin and tonic, but you don't have your slice of lime, because we don't grow that locally."
Visitors will enjoy sustainable feasts at Floriade
This approach means that, rather than just talking about sustainability, Floriade Expo 2022 is embodying its own message:
"We have a restaurant on site now which is part of the Food Forum, the pavilion for the province of Flevoland. The chef there is amazing. She cooks using only plant-based ingredients coming from a maximum of roughly half a mile away. For the rest of the Expo site, we have dictated to all our partners who sell food on-site that 80% of all the ingredients need to come from within 500 kilometres of the expo. And that is absolutely achievable."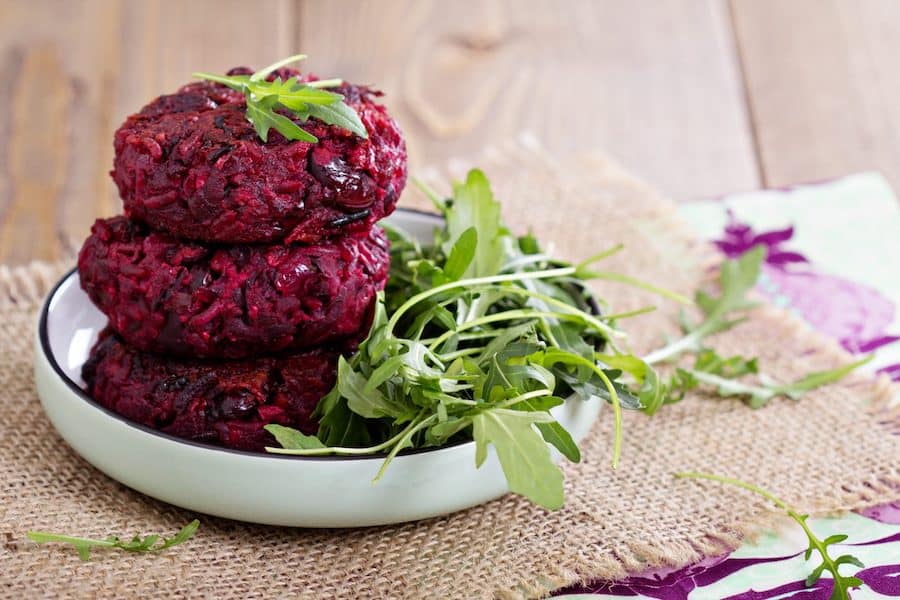 "This also means that we're working with predominantly plant-based meals, vegetarian and vegan meals. We're only doing seasonal because anything out of season has a bigger environmental impact.
"At the same time, we're hopeful that we can show our visitors that that doesn't mean it's not as good. If you want chips, you can get chips. But they're going to be from local Flevoland potatoes and sustainable vegetable oil. We're going to give you what you want because it's a day out and it should be fun, but it's also going to be sustainable and on message.
"Ultimately, we don't just want to tell them our message, we want them to experience it."
Attracting 2 million visitors to Floriade Expo 2022

The Floriade site in Almere sits within the province of Flevoland. It is less than half an hour's drive from Amsterdam and is centrally located in the Netherlands. For Cornelissen and his team, this makes it ideally placed for their target audience, attracting both day-trippers and tourists.  
Working in partnership with Floriade's Preferred Suppliers, the team is able to offer packages with overnight stays, excursions and attractions for groups in the Benelux area and beyond. Guests can also combine a day at Floriade with a visit to the city of Almere and the wider province of Flevoland.
Whether friends or family groups, business or leisure visitors, educational groups or just those looking for a fun day out, there is something for everyone at Floriade Expo 2022.