Cornwall's Eden Project has opened a new exhibition called 'The Art of Cutting Carbon', and has launched a virtual tour of its iconic biomes.
Created by the BBC's energy and environment analyst Roger Harrabin and artist Simon Bingle, the new exhibition includes a series of sculptures.
These figures highlight the huge amounts of greenhouse gas emissions caused by the manufacture of materials such as concrete, steel, plastic, paper and aluminium.
"Each year the overarching threat of climate change has preoccupied me more and more," Harrabin said.
"But one climate story has been consistently hard to tell – that's the story of the carbon emissions embodied, or embedded, in materials we use."
'The Art of Cutting Carbon'
"We worry about carbon emissions from our cars, gas boilers and flights – but in truth we are surrounded by everyday materials that have also caused huge amounts of greenhouse gas emissions."
Bingle worked with three fellow artists, Kedisha Coakley, Gina Czarnecki, and John Jostins, to create the sculptures from these materials.
"Art is a uniquely powerful tool for communicating ideas to wider audiences," Bingle said. "We had already decided that the story of embodied carbon and its impact on all our lives needed to reach as wide an audience as possible."
"Culture is itself an ecological force," added Sir Tim Smit. "No one fact will change the way we treat the world – one great story just might."
The Eden Project has also launched its first virtual tour, giving online visitors from across the globe the chance to explore its iconic biomes. Virtual guests can also identify plants and view exhibits.
Explore the iconic biomes online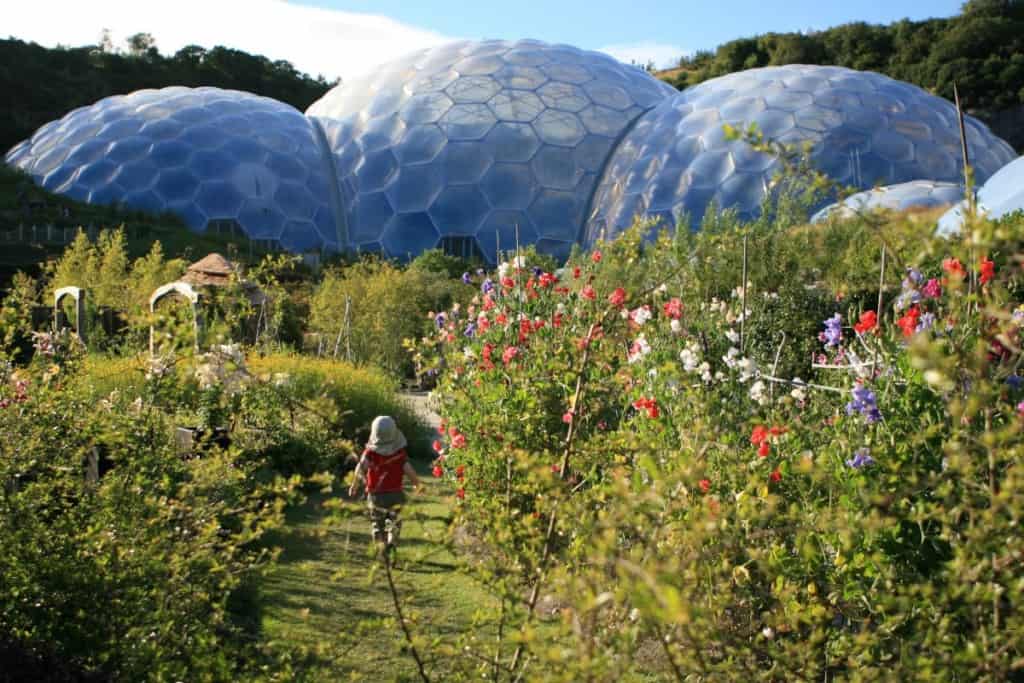 The virtual tour was developed by by 3deep Media, in partnership with Meta Camera and network provider aql. Meta's cameras capture and livestream 360-degree footage.
Dan James, Eden's development director, said the tour takes visitors "on a journey through our extraordinary landscapes, offering a unique insight into our beautiful site".
"This hugely innovative technology makes Eden the first visitor destination to bring itself and its visitors on their first steps into the metaverse," said Henry Stuart, co-founder of Meta Camera.
Eden has welcomed more than 22 million visitors since it opened in 2001. The covered biomes are home to a vast rainforest, crop displays, art installations and exhibitions.
'The Art of Cutting Carbon' is the subject of a BBC documentary, available now on BBC iPlayer. The virtual tour can be accessed here.
Images: Eden