The Red Sea Development Company (TRSDC), the developer behind Saudi Arabia's Red Sea Project, has announced the kingdom's first-ever underwater shipwreck excavation.
TRSDC partnered with the Ministry of Culture's heritage commission to deliver the excavation on the Red Sea coast, and has teamed up with the museum commission to preserve any items of interest.
"The Red Sea coast of Saudi Arabia is rich in history, having been positioned at the heart of global trading routes for centuries," said John Pagano, chief executive officer of TRSDC.
Red Sea coast excavation
"Partnering with the heritage and museum commissions allows us to both explore the historical significance of this unique region and ensure the preservation of our discoveries."
Artefacts discovered in the underwater excavation will be preserved, catalogued and stored at the Red Sea Museum in Jeddah. Some objects will be displayed at the Red Sea Project.
"The hull, which has calcified into something akin to petrified wood, and the approximately 4,000 highly decorated earthenware jars of various colors, shapes and designs, which has also calcified into a solid mass, will be left in place for divers to see," Pagano said.
Through the partnership with the museum commission, Saudi Arabia's first maritime museum will be designed and constructed. The educational attraction will conserve and display artefacts found underwater.
Saudi's first maritime museum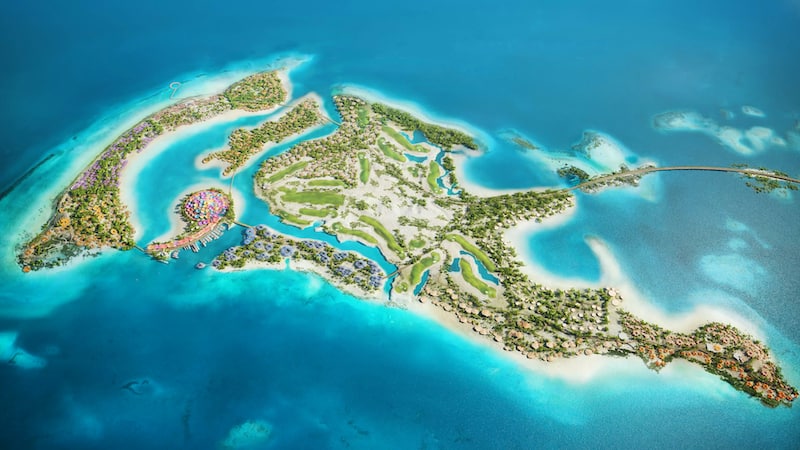 The underwater excavation will be led by a team of archaeologists from the University of Naples "L'Orientale". "The shipwreck is currently the most intact and best-preserved wooden shipwreck in the Red Sea," said Dr Chiara Zazzaro, professor of maritime archaeology.
"With its spectacular cargo of jars, porcelain and spices, this 18th century merchantman testifies the intense trading activities going on in the Red Sea before the opening of the Suez Canal, and its articulated connection with the wider Indian Ocean trade."
The Red Sea Project is on track to welcome its first guests by the end of 2022. Upon completion in 2030, the destination will boast 50 resorts and up to 8,000 hotel rooms across 22 islands and six inland sites.
Images: TRSDC