A background in the events industry gave Mark Brewster, its founder and CEO, a passion for that industry and for insight, which led to the founding of the company that is the biggest repository of event benchmarking data and insight in the event sector.
Facilitating an understanding and management of customer satisfaction for event organisers, the company provides research, insight and benchmarking to the events and exhibitions markets; highlighting drivers of growth, loyalty and opportunity.
Mark Brewster works with exhibition and event directors to enable them to incorporate high-quality feedback into their strategic planning. He also regularly contributes to industry trend forums and articles.
Nominated as one of Event Magazine's top 100 Newcomers in 2013, Brewster's team was named Best Supplier to Organisers at the 2015 Exhibition News Awards.
Measuring customer experiences in events
Sophie Holt is part of the team. An experienced event marketer and author of white papers and opinion pieces for the industry, she has been with Explori from the beginning.
She told Blooloop about the event tech success story that is Explori. Holt also outlined its ascension and plans as it moves into the attractions sector.
She says: "Both Mark and I have backgrounds in the events and exhibitions industry. I have worked for a number of well-known brands such as Avon Cosmetics and Toyota. I have also managed events such as The Clothes Show and The Vitality Show.
"Mark's background is similar. His career has been in publishing and events, organising large conferences and award ceremonies. And it is from that perspective that we started to see that the events industry focus is very much on financial metrics; that it is concerned with aspects such as profit margins and financial growth.
"But, actually, some of the customer experiences could be quite poor. And most of the organisers we were aware of didn't have any way of measuring customer experience. Furthermore, there was no understanding within the industry of how customer experience related to profit and growth."
Improvements for the events industry
Brewster then spent some time working with a research agency specialising in the events industry.
Here, he identified the notion if the events industry understood customer experience better and was able to measure it, this would lead to improvement in the industry.
It was at this point he formulated the idea that it might be possible to create an accessible way of understanding customer experience.
Holt says: "If you could create a way of understanding customer experience that organisers of events of any size could access, without research training or a huge research budget; to understand their customer experience, and how it compares to the rest of the industry, then there was the potential to make improvements.
"It's such a cliché, but it's true: if you can't measure it, you can't manage it.
"It was always an issue we were very passionate about."
That was eight years ago. Explori is now one of the biggest providers of research services to the events industry around the world.
Opportunities for Explori in attractions
A foray into the attractions sector was a logical next step.
Holt says: "Sometime ago we were contacted by visitor attractions, who saw what we were doing in the events industry. And we realised that it was exactly the same situation. There was a deep understanding of financial metrics. However, there was no universal language for talking about customer experiences or for measuring customer experience. That is what took us into the visitor attractions industry."
When Explori began its research within the events industry, the connection between customer experience and growth was evident; as was the fact that shows with high levels of advocacy were also shows experiencing high levels of growth across all metrics.
Holt says: "That is a really exciting opportunity for the visitor attractions industry because they have got the potential to improve very much more quickly.
"An annual event that takes place over two or three days will, necessarily, take a significant amount of time to build momentum in that improvement. However, an attraction that is serving its customers every day will see the impact of any improvements made almost instantly."
Survey – a cost-effective tool
Explori realised from the start that software was going to be at its heart:
"It was the only way we could create something on the scale that was needed. It was also at a price point that was accessible for attractions and for organisers."
They built a survey tool from scratch.
Holt says: "It was based on the idea that e-survey is a really cost-effective tool for gathering large samples of data.
"It allowed people to have that complete experience, and then reflect back on it; so they weren't being interrupted by a survey part of the way through that experience.
"Gathering that data in a structured way is the basis of what we do. We are both a software company and a research consultancy. So our customers get the benefit of that knowledge and experience to help them put great surveys in place; to understand what the data is telling them.
"In terms of pricing, it is much more like a software company."
Finding positive responses
A7: We used quite a broad definition in the study. Different styles of talks and presentations were universally popular across all age groups #expochat

https://t.co/MBo4oVP8hb pic.twitter.com/QrTj2Tej4z

— Explori (@explori) January 16, 2019
Holt has found that people generally respond positively to the surveys. She says:
"We find that with both visitor attractions and events, when somebody has had a physical experience, interacted with a space; and either had a joyful day out or perhaps an experience that didn't meet those expectations, they are quite invested in that experience. They are also prepared to give their feedback; as long as that survey is well-designed, with a great user experience.
"If you spend the day at a theme park, you are much more invested in that experience. This compared to if you simply ordered something online.
"You have a lot more to talk about. How did different members of your family experience it? Did it live up to expectations? What about the environment worked or didn't work for you?"
Unique offerings from Explori
The team started off sharing office space with a friendly sister company.
Explori has now grown to have offices in London, Italy and Dubai. The company also works with some of the biggest events organisers and attractions facilities around the world.
It's a momentous day for Explori- for the second time we have outgrown our office space & have just moved to a new home. Don't worry, it's just next door! pic.twitter.com/qJeZyKfJjB

— Explori (@explori) December 17, 2018
Their offering is unique.
Holt says: "There are skilled researchers out there, particularly when looking at attractions development. And equally, there are software platforms that help, for example, track visitor flow around an attraction. But there is no other organisation that uses software to drive an understanding of the customer experience.
"It works really well with other ways of gathering data because it is always giving you that 'why'. Why did you go where you did? What was your experience when you got there?"
"The first industry benchmark"
In terms of strategic growth and future plans, Explori is currently dedicating all its expertise and resources to the attractions industry.
The company has already partnered with IAAPA. It is planning to build on this, becoming a resource for this sector as it has done for the events industry.
A new digital journey map for the event industry- realising the power of integrated data (including the feedback loop) #aeoconference pic.twitter.com/V1qwAMhp7j

— Explori (@explori) September 6, 2018
"Organisations are contributing anonymised data into our dataset that becomes a resource for the industry itself," Holt says:
"It enables us to be able to answer questions; questions about how customer experience functions in the industry, and what the trends are.
"Our ambition is to be able to start releasing the first industry benchmark."
Searching for context to obtain meaningful results
Holt says: "Even if an organisation has strong processes in place for measuring an aspect of their business, their results are less meaningful without any context in which to understand them. For example, if your visitors have an overall satisfaction of 3.8/5, should you be patting yourself on the back or holding a crisis meeting? 
"The first place you could look for context is your own previous performance. Is 3.8 better or worse than the same period last year? The Explori platform immediately starts creating period-to-period comparisons for organisations. This is so they can see whether their performance is getting better or worse; without need to export or "number-crunch" their data.
"But imagine you could also compare yourself to other attractions. What if you could see that overall satisfaction of 3.8 was actually much worse than the performance of similar attractions in your region or market? Suddenly you have some really important insight to inform your investment and pricing strategy.
"This is what Explori has successfully delivered in the events industry; a robust set of completely anonymous benchmarks that allow businesses to compare their own performance with others in the same space.
Review sites and the dilemma of decision making
"As we build this out in the attractions industry, our clients will be able to compare across key metrics. This is including advocacy (likelihood to recommend) loyalty, spend and of course overall satisfaction. This isn't an overnight job. It requires the right number and spread of operators to participate to give a stable, meaningful and of course anonymous benchmark. But we are confident from our experience in other markets that this will be hugely valuable for the attractions sector."
With the prevalence of review sites, there is an urgency within the industry to create a high-value customer experience. She says:
"Something in the region of 92% of people will go on a review site before making a decision around where to spend their leisure time.
"But the challenge with review sites, besides the concerns of their trustworthiness, is that you are not getting a full picture.
"People will often review a particular element of their experience, whether it is particularly good or particularly bad. It is unstructured. So without a lot of time and effort, it is quite hard to use that feedback strategically within an organisation.
"What we are able to give is a complete picture of that experience."
A holistic view of the visitor experience
She says: "You will see responses from people who are very satisfied, or very dissatisfied. But most importantly you get that bit in the middle; the people who had a pretty good time, but there might be elements they think need to be improved on.
"That is the area that the customer review sites don't deliver very well.
"It's the people who are saying, well, actually, the attraction was great, my family had a good time. But, I was a little bit disappointed about the catering. On a review site, that might just be a review about the catering. And what you are missing out on is that holistic view of the experience. It's often love or hate on review sites.
"We have been challenged about this: people have suggested that surely only people who have loved or hated the experience will fill in the surveys. And our data suggests that's absolutely not true."
Important to have neutral middle views
In fact, in Explori's experience, the majority of survey completions are from people who have neutral middle views.
"They are really important, because you can see sensitive measures like the net promoter score. If that starts moving a few points in either direction, you start to see a trend; even if you're still in a positive or neutral ground.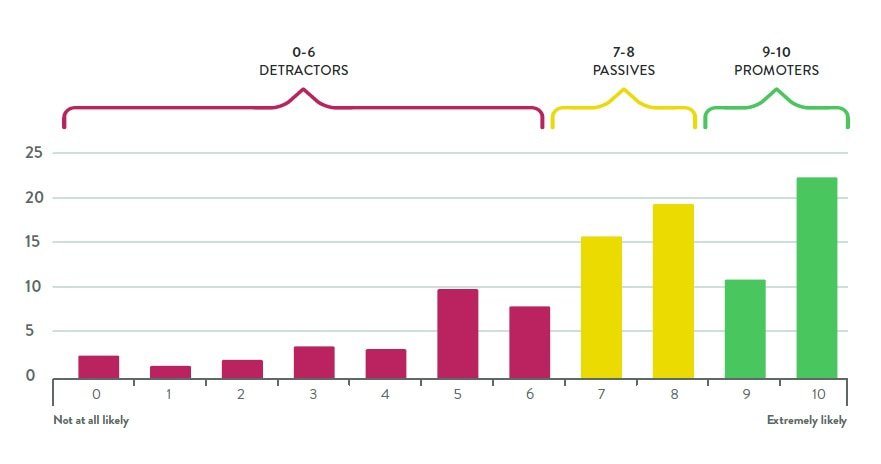 "It gives you the opportunity to take action before you get negative reviews on TripAdvisor."
The customer is given agency in terms of shaping the experience for the future. Likewise, the attraction is given ownership of that customer experience.
Holt says: "They know holistically how the full range of their visitors are experiencing their attraction, and they know that within a few days of that visitor attending. This means they can constantly be taking action to address any issues. It also means that they are looking in the longer term at the impact of any changes to their attraction strategy on their base level of performance."
Explori works with attractions to find the appropriate level of granularity:
"One thing that we can do is, where an attraction is building a profile of their customer through their ticketing data, to layer the satisfaction data on top of that with a good sample size, which most attractions have. You are then looking at some incredible granularity of data."
So what is the next direction for this capability?
Holt says: "A couple of things really resonate when we talk about where you could go next with the customer experience 'onion'.
"You have the experience of your customers, but then there is the experience of your team members and your suppliers.
How do we design experiences to deliver infinite return on investment? Sola Williams explores the evidence @Citmagazine #citlive #accliverpool pic.twitter.com/0jrTDpVFwR

— Explori (@explori) April 25, 2019
"We have identified quite closely how, for example, your team member experience is linked to your customer satisfaction. We've worked with a couple of clients where we have seen a really striking impact from changing the way they trained and rewarded their team members and how they asked them to interact with the guests, really driving up the customer experience.
"We had identified that sunny days were a really big factor in customer experience for this particular attraction. It turned out they could effectively almost buy themselves these extra 'sunny days' in the year. They do so by the attitude and the interactions of the team members. It was as if they could generate sunny weather out of the British mizzle by the impact they had with their teams."
Beyond measuring visitor experiences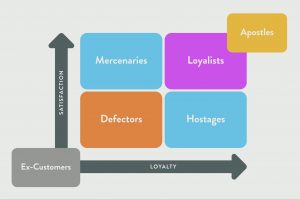 Holt says: "It really is the case that it pays to look at customer experience more holistically. It's exciting.
"There is real value to measuring visitor experience. But when it is taken beyond that, it means attractions can see the end-to-end impact of not just their marketing and guest experience strategy, but also their HR and their team training strategy."
In conclusion, she says: "There is a lot of discussion in the events industry at the moment about how they balance meeting people's business objectives with creating an enjoyable experience.
"We have been able to give clear indicators back to the industry of where they should be placing their focus. This is because we have over two million data points that we can refer to.
"The attractions industry could really benefit from this as well. We want to open this opportunity out as widely as possible."
Images courtesy of Explori.