We talk to the AV industry about how it can help respond to the challenge of raised customer expectations for live events.
Much has been written about so-called 'millennials' – the generation born between around 1981 and 1996 – and not all of it complimentary. The reason for the interest in them? They're largely agreed to represent the most important demographic today, with wide-ranging implications, including for the live events sector.
Perhaps the most discussed aspect of their behaviours is their preference for experiences over possessions. They like to travel and to eat out, more so than any other generation. Increasingly, they're also the target for live events, from sales meetings to product launches, from cultural celebrations to festivals. So, why does that presents a challenge for live events organisers?
Because, when you've already enjoyed a number of memorable experiences, you tend to become harder to impress. The bar is getting higher in the face of a "Go ahead, then – impress me" attitude. It's not just millennials, however.
High expectations for live events
"Today, customer expectations are higher than ever," says Thomas Vertommen, European Product Manager for Projectors at Panasonic Visual System Solutions.
"We are all used to using technology in our daily lives. So when we attend an event, particularly a big music or stadium event, for example, visitors expect something more advanced. There is an expectation that they will be amazed by what they hear, see and interact with. And the latest AV innovations can make this happen."
He has an ally in AV Stumpfl's CEO, Fabian Stumpfl. "It's an exciting time for professionals working in the live events industry," he says. "Particularly as there are so many ways in which artistic visions can come to life. Supported by a growing number of innovative audiovisual technology approaches."
There's also the increasingly pervasive influence of social media for organisers to contend with. Just like no meal is complete without an Instagram image of it, so too with live events.
"Event organisers are looking for that 'moment' – experiences that visitors will want to share that will bring more followers, more shares, more engagement and so on," says Hanne Page, who is Segment Marketing Manager, Events, at Barco.
Social media is growing in importance in the sector. Few live events today fail to take advantage of the opportunity to reach a much wider audience than those who are physically present.
More straightforward, slicker
"Capturing the magic of a live event and creating high-quality content from it has always been a huge value-add. But, given its resource-intensive nature, this is often out of reach for event organisers," says Barbara Rosseel, Strategic Marketing Lead, Sony Professional Solutions Europe.
"New technologies will change this. From capture to streaming, digital annotation and AI-powered visual overlays. There are innovations that will make taking the live-action from stage to screen smoother, more straightforward and slicker than ever before."
Technology plus creativity
There is no substitute for creativity, imagination and flair in live events. But the essential tools for the job are screens, projectors, servers and audio systems. It is, however, as Stumpfl points out, the ideas rather than the technology that should be at the forefront.
"It is absolutely true that a live event setup does not have to be technology-focused per se. And creating technology overkill should be avoided," he says. "But the way in which modern audiences enjoy visual media and encounter more and more animated content in their daily lives does create certain expectations at times."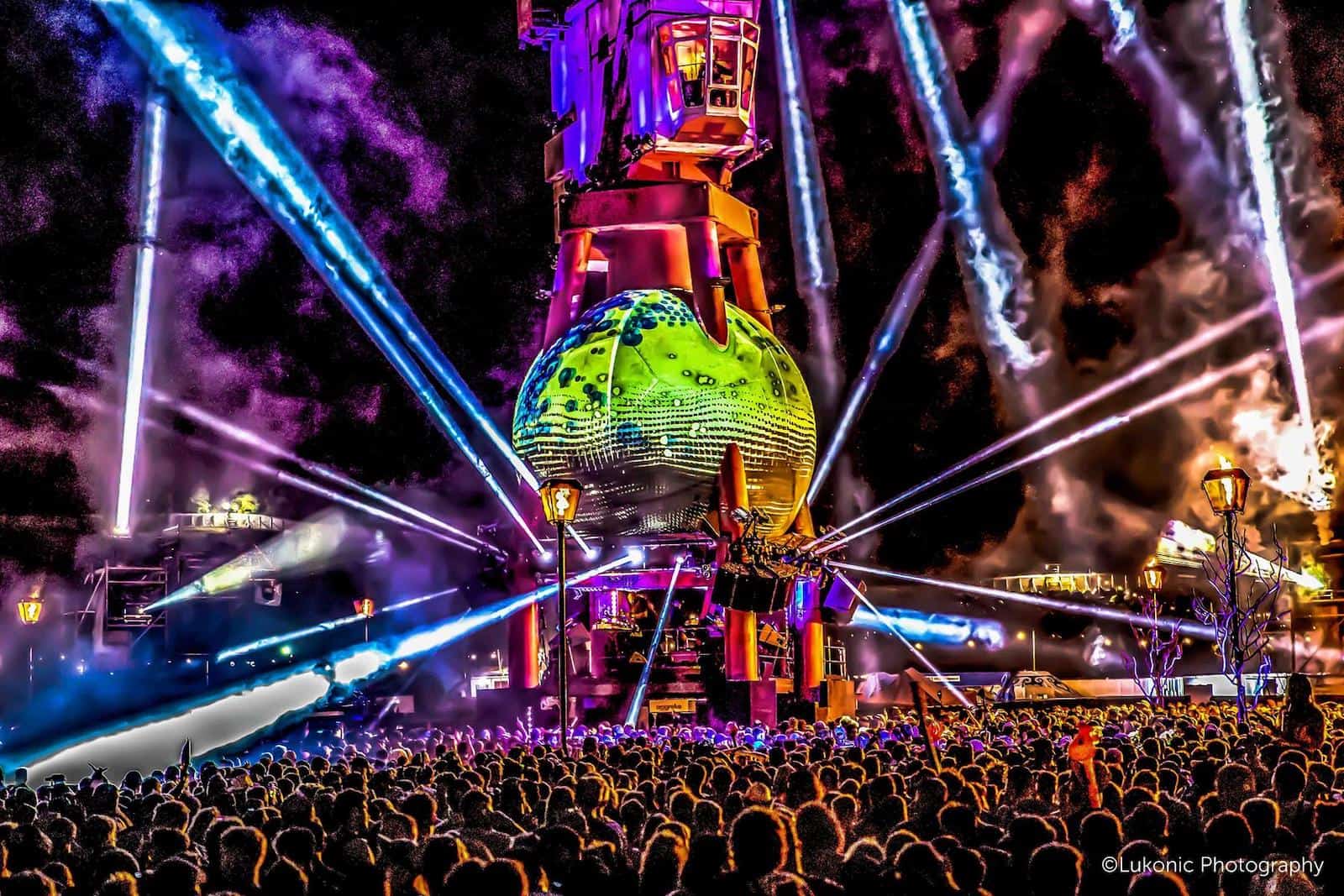 "If the average festival-goer, for example, is being exposed to more and more premium quality animated content and high-resolution displays on the high street, what constitutes an impressive live event experience in their eyes will also change. Versatile AV solutions can be a key part in addressing and meeting those expectations."
It's also important to bear in mind the role of video and audio. To what extent is it the attraction, and to what extent does it support or complement the attraction? An obvious example of the former is the kind of projection mapping that illuminates buildings with mesmerising moving images – and of the latter, a sporting event.
Unique fan experiences
"For today's sports venue owners, living up to the immense expectations of fans is a challenge," says Christie Senior Product Manager Mike Garrido. "This is especially so in today's digitally connected, technology-fluent world.
"The sports themselves always will be the reason fans attend. However, there is a growing demand for stadium owners to enhance the non-game aspects of live sporting events to create truly unique and enriching fan experiences."
Delivering memorable, engaging, compelling live event experiences is key. Success is often a function of knowing whether the available technology will support the creative concept. Here, there's no substitute for not only knowing what the technology will do today – but what it will enable in the future.
ISE 2020
To gain that kind of insight takes a special kind of show and Integrated Systems Europe (ISE) is ready to fill the brief.
ISE takes place at the RAI Exhibition Centre in Amsterdam on 11–14 February 2020. It is renowned for being the world's largest professional audiovisual show.
The show welcomes over 1,300 exhibitors and over 80,000 attendees each year. ISE represents the full gamut of everything the AV industry has to offer. From LED displays and video walls to high brightness, laser-illuminated projectors, and from advanced media servers to leading-edge object-based audio.
attractionsTECH by Blooloop
Recognising the importance of the live events industry, ISE now features a Technology Zone. This showcases relevant products and solutions.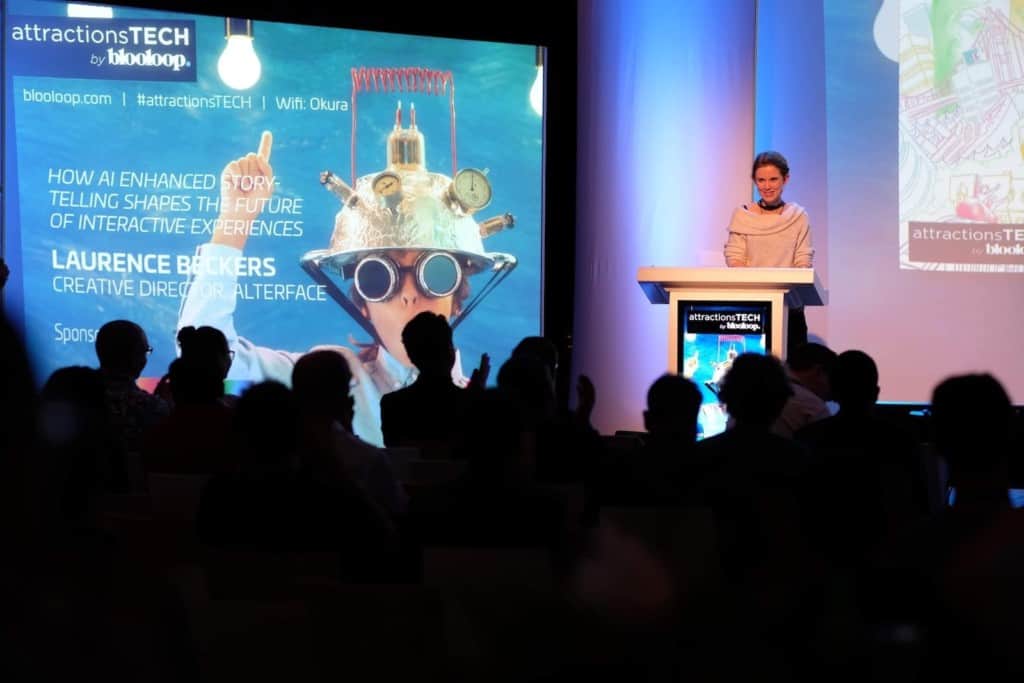 The line up also includes the attractionsTECH conference produced with Blooloop. The half-day conference takes place on 14 February at the nearby Hotel Okura. It aims to explore the business and technology strategies of live events and attractions.
In addition to this, leading manufacturers invariably use the opportunity presented by ISE to announce their newest products. This gives attendees the chance to be among the first to see/hear/find out about them.
"The unparalleled scale of ISE means the reveal of new technologies that will transform the live events market is almost certain," says Rosseel.
ISE preview: Ground-breaking technology
One of those is from Panasonic. "The details are still under wraps," says Vertommen. "But what I can share is that we will soon be launching a ground-breaking new laser projector. The product is, we believe, the next step in projection with 50,000 lumens of brightness. It will be the most powerful projector we offer.
"It really is an industry first and without a doubt will be one of the highlights at the ISE exhibition. It's the first time the projector will be demonstrated."
Barco also says it has some surprises up its sleeve for the show. "Barco has a complete and dedicated portfolio for live events. This is with our UDM and UDX projection families and our Event Master image processing range," says the company's Director of Product Management, IP, Wouter Bonte.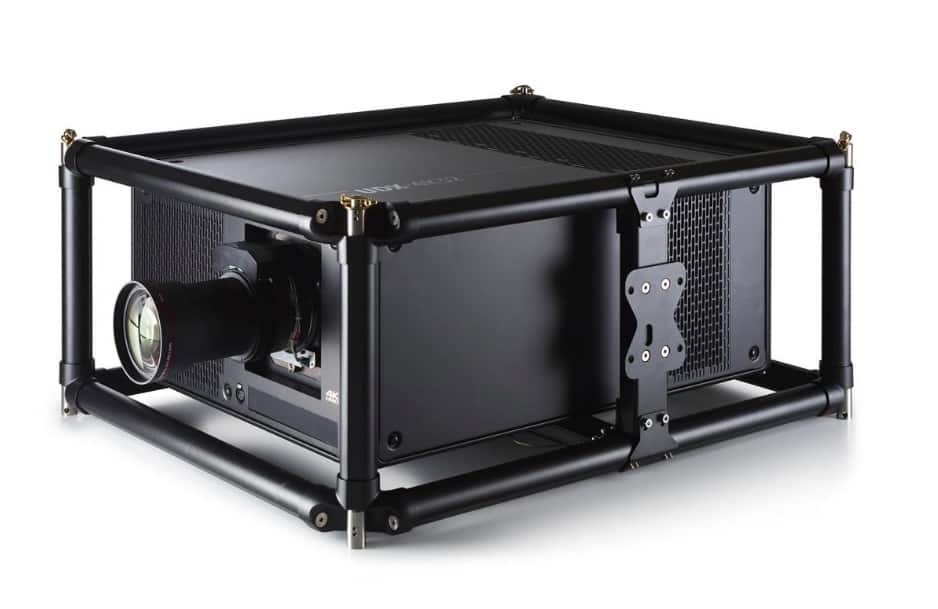 "This year, visitors can look forward to exploring our new UDM 20K 4K laser projector for the first time in Europe. And we will have some exciting new presentation switching solutions for live events."
ISE: informing and inspiring live event professionals
"Nearly all the major AV technology manufacturers have understood that ISE is perfect for reaching a wide variety of potential customers right at the beginning of the new year," says Stumpfl.
"There is a huge variety of cutting-edge products and innovations on display at ISE. This means visiting this show will both inform and inspire live events professionals."
Finally, ISE 2020 will again feature a demonstration of state-of-the-art projection mapping, beaming images onto the exterior of the Amsterdam RAI exhibition centre each evening of the show. As Stumpfl said: there will be plenty to inspire – perhaps even the most sceptical millennial – in Amsterdam this February.