InfoComm, the biggest event for commercial AV communications in the Western Hemisphere, was held June 14 to 16th at the Orange County Convention Center in Orlando. With almost 40, 000 professionals in attendance, it was a great oportunity for the AV community to find solutions, source products and network. This year also saw the first TIDE conference.
TIDE is Infocomm's one day event where technology meets story and attendees get to hear from the creatives using technology to bring attractions and experiences to life. Martin Howe, CEO, TEQ4 Ltd went along.
Big screens, sweet sound and the latest gadgets
It's June and hot. I must be at Infocomm 2017 in Orlando!
It's been a while since my last Infocomm – 15 years in fact – but I had attended a few ISE's in recent years (Integrated Systems Europe, also run by Infocomm International), so I knew what to expect. Big screens, sweet sound and the latest gadgets and brackets to connect them all together.
But this years' event was to be a little different. I'd been asked to drop-in to the new TIDE conference (Technology, Innovation, Design, Experience), to share my opinion of InfoComm's new, thought leadership precursor.
In fact, my show started even earlier. On the flight from Atlanta, I found myself sat next to Brad Price, product manager of Dante, the much loved and adopted audio networking standard. A good looking man and an incredible guitarist (he assured me of both) Brad gave me a personalised ninety minute product and market brief on the future of distributed networked audio. What better way to get in the mood for the show. Thanks Brad.
Time and TIDE wait for no-one
Especially not me! Those who know me also know my obsession with punctuality. It's OCD to-the-second. As I've aged I've relaxed a little so as long as I'm within the same minute, I'm cool with that. So you can imagine my angst when my phone alarm wasn't set to the local time zone and I started the morning an hour behind schedule. I got caught up quickly but unfortunately had already missed the first presentation.
Bad on me and apologies to Matthew Luhn of Pixar. If Mathew's session on the art of storytelling was like the rest at the TIDE Conference (and I'm told it was) then I missed a good one. This turned out to be a great day and one of the best of any conference or event that I'd been to in a long time. Really.
Filling the Void
The TIDE Conference was moderated by NY Times bestselling author and digital strategist Luvvie Ajaye. She published her first book late last year, I'm Judging You: The Do-Better Manual. The Chicago Tribune said it was, "whip-smart, take-no-prisoners hilarious". MCing (is that a verb?) with aplomb, she proved funny, warm, engaging and, importantly given the event, Tech-savvy. Must get that book.
What TIDE added to Infocomm was context, much needed context. What's the point of all this technology? TIDE filled the creative void of the trade show halls that reverberated to the sound of product releases and technical specifications. TIDE was a welcome relief. Not a word about pixels or decibels, Cat 6 or even 7. Instead, stories of consumers, emotions and memories.
This, surely, is what our industry is about. Using technology to provide engaging and memorable experiences or seamless interactions with technology that are memorable because of their invisibility.
"The experience endures even though the technology becomes dated. The emotional connection is the core, amplified by technology" – Jake Barton.
Space, light and interaction
I hadn't had the pleasure to see Jake Barton's work before, but I knew he had a reputation for great work. And throughout his presentation I could see why.
From the responsive heart at Times Square that beats to the heart of the people (and even dogs) who touch it, to the popular interactive wall at the Cleveland Museum of Art and back again to New York for the innovative Interactive Pen at the Cooper Hewitt Museum and the sensitively powerful 9/11 experience at the World Trade Center, Jake and his team at Local Projects demonstrated that their approach to a great and memorable experience is to simply focus on the use of space, light and the interaction with people.
You want evidence that this makes a difference? A full one-third of all visitors to the Cooper Hewitt museum go online after using the pen, to continue their engagement with the museum. An impressive statistic and one that others will need to aspire to continue to stay relevant to an ever-fickle audience.
Time + Money = Results
These kind of result doesn't come cheap, I presume. The World Trade Center project, for example, was eight years in the making! It's a stunning example of a technology infused, data driven, human-centric experience. Because of this significant investment in time and money, the experience endures and memories are made.
Talking of Memories
Possibly my favourite presentation of the TIDE Conference (though it was a close call) was from Barry Ross Rinehart, Creative Director of Multi-image Group. Barry reminded us of how, and why, we make memories. We're a sensory engine, using every element of our body to interpret the world around us. We have many, many senses – far more than the five or so we're taught at a young age. So Barry took the audience, his audience, on a sensory journey of his earliest memory, a memory that has stayed with him all of his life.
Barry's early encounters of Quisp (a far too sweet breakfast cereal of the 1960's) were an emotional roller coaster for young Barry, centred around a caring grandma and an army of ants. I could recount the whole story now, but I won't. The fact that I could though, was the essence of Barry's message; the more senses that are engaged, and the more emotional and extraordinary the experience, the more likely that lasting memories will be created.
Over lunch, I had the opportunity to quiz Barry further on the science of being us. Newness is attractive to us humans – that's a scientific fact, I'm assured. The fact that something is new, just in of itself, is a compelling thing and that's why we like technology and gadgets.
New things that do different things, or do things differently, are compelling. Technology for technology's sake still shouldn't be the raison d'être, but it is more than okay to ensure that technology is a fundamental foundation of any new attraction. (Phew, from the founder of TEQ4!)
Technology in Retail
Healey Cypher of Oak Labs shared a trend worthy of contemplation; every second there are five times more phones sold than there are babies born. Wow! I know of kids who are fluent in touchscreen but don't know how to use a mouse and voice recognition is actually usable now! We're in the future, at last.
"Every second there are five times more phones sold than there are babies born" – Healey Cypher.
So how does this impact the retail experience? Healey explained; In the last millennium, it was the amount of retail space that differentiated a retailer from its competition. Today, it's the buying experience; in-store or online and increasingly, via mobile.
The technology is there, in smart stores, whether you see it or not. Either designed to be explicit and in your face like an interactive touchscreen mirror in a fitting room which helps you select the clothes that you want to try on, or the implicit technology constantly whirring away in the background working out where you are, what you want (or need, or didn't even know you needed), streamlining operations, improving margins and most importantly, enhancing the guest experience.
You need more evidence that thoughtfully applied technology in retail, explicit or otherwise, makes a difference? The interactive mirror has already delivered 59% more in like-for-like sales. Technology in action.
Brand Story
Today's competitive market is a crowded and noisy place. So how do brands stand out? They go to creative people like Jens Oliver Mayer -Managing Director of Jack Morton, Germany. Nespresso. Coffee people, right? But also the people behind the Vertical Film contest at the Cannes Film Festival.
Their marketing campaign asked Joe and Jo public to take their phones and capture, with the screen vertically, three minute films that portray what extraordinary means. The uptake was fantastic, 384 entries from 41 countries.
So have Jack Morton and Nespresso created a new media genre, that we'll have to watch with our TV's turned vertically? Or motorised to rotate between horizontally and vertically? I kind of hope not.
Jens helpfully reminded us of these simple foundations to build a sticky brand; Put users first, be human, invite participation, be useful and build community. Sounds simple, but as always it's about doing it well in the available time and budget. And that takes skill.
VR for Good?
Yes, virtual reality (VR) is going to be around for a while, but unlikely to be for good because it will migrate into whatever forms of mixed, hybrid, blended, shaken or stirred reality that comes next. But along that journey, VR can be used for good!
Nonny de la Pēna of Emblematic Projects demonstrated just that in her moving presentation entitled The Power of Immersive Storytelling. This is VR journalism. In  the world of fake-news, or even fake-fake-news, VR journalism can take the audience directly to the scene of the crime; the horror of Homs in Syria, police beatings or incarceration at Guantanamo Bay, Nonny's passion for journalism and technology has created a new form of reportage, where the audience gets to feel the news through first person re-enactments. Powerful stuff.
"A smuggler must know the tides and when to seize them." ― George R.R. Martin
Get connected
We've crossed a threshold, says Dan Quigley, product manager of my love/hate companion, Alexa. A threshold where the adoption curve has changed; devices are now adopting to us, rather than us adopting to them. He talked of a future of 'do what I mean not do what I say'. Oh yes please, and stop interrupting too while you're at it, Alexa!
Quigley has 265 devices connected to Alexa in his home, I have maybe 10. I don't have the patience for more right now, but it won't take long I'm sure! I get along better with OK Google, but I prefer to call out "Alexa" – it feels more natural. Maybe I can get Alexa to talk to OK Google? I wonder if these AI's will ever get along in future and talk to each other. Now that would be helpful! Time for some government regulatory intervention, maybe.
In any case, it's all moving very quickly now. These tides are more like waves – time to get paddling, surfers!
And What Else?
The TIDE Conference served up waves upon waves of gems, from fantastic speaker presentations and workshops. Too much to list. The take away was clear though – we're already seeing technology better integrated into our daily lives. It's the creativity that will make an experience memorable. A note of caution though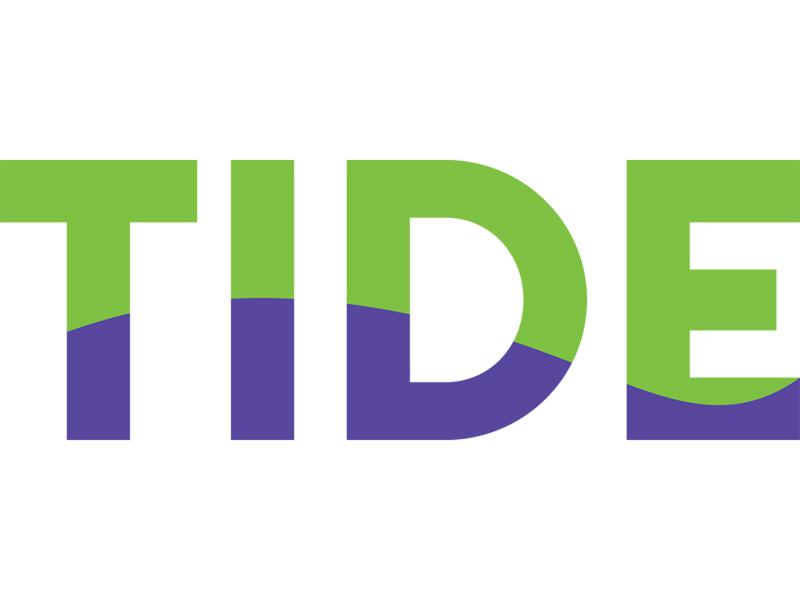 ; the increase in user generated content, particularly post-visit, will make it ever harder to control and manage the message. That will tax the creative minds, I'm sure.
A Rising TIDE Lifts all Boats
So the next day, infused with creative inspiration from the TIDE Conference, I ventured onto InfoComm's packed show floor, reminiscent of Monaco's Marina on a Formula 1 race weekend, boats large and small jostling for position, and attention. Here we go again….
Avanti, Dante
I could write a book about the technology on the show floor, but I won't, I've no doubt that there's enough information out there already. Instead I'll just share a few nuggets that stood out, in one way or another, for me.
The first is Dante, not just because of my flight with Brad, but because it's a great example of how technological advancement begets technological advancement. Audio files are relatively very small compared to all the other types of network traffic that are around, particularly 4k video, so our 1GB and 10GB networks have plenty of space for hundreds and even thousands of channels of audio. Those little bits and bytes are just rattling around inside with space to spare.
Dante has become an industry platform with over a thousand vendors able to speak Dante.  I learned from Brad that they've placed a great deal of effort on interoperability, which means that the development effort was much more about IT than audio. Their focus is on plug 'n' play, but for larger installations good IT skills will be essential.
Black Boxes Aren't What They Used to Be!
Black Box reminded me that black boxes aren't what they used to be. They were launching a brace of new technology at the show from new videowall processors, wireless collaboration tools, video scalars and IP based KVM solutions. A long time ago, I used to order black boxes from Black Box using a telephone whilst reading from a catalogue that came in the post, about once a year.
Now, and going forward, they explained that the functionality of their hardware will be defined by the apps that control them. As a result, these smart products are moving from widgets to solutions . "That being the case what's the role of the integrator?" I asked. "They need to keep paddling upstream" came the answer. With a boat full of Black Boxes, I mused.
On a similar vein of smart interfaces the HDBaseT alliance boasted almost 200 partners on board with products that have adopted this standard of sending AV over network cable (but not over the network, there's a difference). But their collaborative booth was also demonstrating prototypical examples of HDBaseT over IP, which does use the same network as all other data that's allowed on it. Were going to need bigger data pipes, but they're coming too.
Best Buy?
June 2017 for me means US of A. A confluence of projects, opportunities and events has me travelling across the US for the entire month. Which, for similar reasons, has meant regular trips to Best Buy. Discombobulated for a while, I found myself on Samsung's booth and for a moment, it felt like I was back at a Best Buy store. Forensic-like investigation might reveal the difference between consumer and 'pro' products, but I had neither the time or inclination. I wonder who did?
Better Buy?!
What was less obvious (and frankly I had missed it until an old acquaintance at the show update me) was that Samsung had recently acquired Harmon, who in turn had earlier acquired AMX – once of the stalwarts of the industry, now pushing forward with a flurry of video over IP products.
Within 60 days of 'integration', Samsung had already developed and delivered a new monitor incorporating video over IP technology from within their new family. From a booth that looks like a consumer store, to a booth that boasted a portfolio of contemporary AV/IT products, Samsung has signalled its intent. Watch closely people…
Gee LG!
LG on the other hand, took a more creative slant to their booth. They had numerous examples of products with innovative form factors; curvy OLED, LED film that can be applied to glass, long thin displays and my favourite – ultra-thin double sided OLED and a near paper thin magnetic version that simply hangs on the wall, easily taken down again and moved like a picture frame.
The More it Changes, the More it Stays the Same.
One reason why I decided to stop attending Infocomm 15 years ago was because it felt a bit samey, year on year. The same companies going toe-to-toe with ever more lumens and pixels. So it wasn't that surprising to see Barco and Christie at it again on the show floor this year.
Christie came out with a flurry of punches. In fact the whole set; their appropriately titled and ever popular lamp based Boxer, a relatively small and bright 3DLP laser phosphor unit, and a projector so ahead of its time they weren't even saying when you could buy it, featuring RGB laser and cooling all built into a rather large box with very pretty images coming out of the front.
This integration is made possible, I was told, by new laser modules that don't require sub-ambient cooling. This should have a beneficial impact on cost too. Nice. Hurry up Christie, I need a few for a project in design!
Barco fought back admirably with a really nice laser illuminated projector of their own. They've packaged laser phosphor illumination, a set of WQXGA DLP imaging chips and pixel wobbling optics into a compact unit that delivers 30,000 lumens with the colour gamut of xenon. It looked really nice and I expect it will sell well. They were also demonstrating a very helpful ultra-short throw lens to go with it, which had an enormous range of lens shift. Put a few of those to one side please Barco, I have another project that needs maybe eight to 10 of those!
More from the show floor
Scalable Display Technologies Inc. showcased a 6 x 25 feet, 120-degree curved screen containing 8k x 2k pixels and illuminated by 33,000 lumens from three 4K laser projectors. They also demonstrated their automated warp and blend technology with a number of partner vendors who collaborated to create the booth set up.
A notable award during the week went to Electrosonic's retiring President andCEO, Jim Bowie. He was given the Mackey Barron Distinguished Achievement Award in recognition of his 30 year career in AV and in particular his work in helping nurture the indsutry's new talent.
Themed entertainment industry specialist Alcorn McBride, exhibited a number of new and expanded product lines. The company introduced its RidePlayer onboard control solution. This is a complete on-board audio and control solution for theme parks and attractions.  It is particularly relevant to dark rides, carnival floats and roller coaster applications.
Bits, bytes, mirrors and optics
What was different at this Infocomm compared to my last one, is that Panasonic have joined the fight. Not at the very brightest end of the spectrum (yet?) but with an ever growing range of very competent laser phosphor illuminated projectors. They were also demonstrating a very clever piece of technology that allows the projector to track moving objects and then projection map onto them.
Dynamic projection mapping isn't entirely new, but there a few who can track objects quickly and accurately enough. Panasonic's solution is smart and novel. It uses very high speed imaging technology developed for the medical market and Infra-red tracking to allow it to see and then project, in their demonstration, onto a very nimble and fast moving martial artist – very cool. I didn't see that 15 years ago, things weren't moving that quickly back then.
And now everything is. Bits, bytes, mirrors and optics; all moving at an ever increasing pace. And the manufacturers too, racing to outpace each other, at times finding new avenues of innovation, in turn providing a wider range of tools for the creatives to get creative with. Exciting times.
The TIDE is high…
And like it was for Blondie, the tide is high and it's time to hold on. This pace of technological development means that integrators need to move fast too, to keep up; not just to be conversant with the state-of-the-art and how to integrate it, but also to understand the trajectory, so that it's possible to stay ahead and continue to add value.
AV continues to merge with IT and the lines have become very blurred; when integration is all about IP addresses and magnetic wall hanging, then it's time to get creative. That's a lot easier for the creatives (of course) and TIDE was an inspiring demonstration of creative uses of technology. Inspiring not only for the future, but also for the following days walking the halls.
Next Infocomm, make sure you add a day or shift your days to take in the TIDE Conference. It'll help to open your mind and align your vista to the horizon of possibilities before you dive into the sea of tech. I'll see you there.