By Martin Howe, CEO, TEQ4 Ltd.
As is often the case with large tradeshows, ISE was peppered with a series of helpful and thought provoking sit-down sessions throughout the week. One of which I attended was Blooloop's Nighttime Spectacular Conference on the Friday morning, not just because I needed a sit-down after four days of walking the maze of the RAI, but also because I know that Charlie and his team always put on a great event, enticing celeb presenters to share their wisdom and experience.
The premise of the session was to enlighten the audience on the increasing trend for nighttime spectaculars at attractions around the World. The platinum sponsor was Barco, gold sponsors were Christie and Laservision.


From The Sopranos to projection mapping a mountain
The session started with Philippe Bergeron – CEO of Paintscaping, a company specialising in 3D projection mapping, or as Philippe more appropriately calls it, paintscaping!
Having spent some time in front of the camera, appearing in The Sopranos, IronMan 2 and many other films and TV shows, Philippe clearly has a good understanding of theater and his projects give him the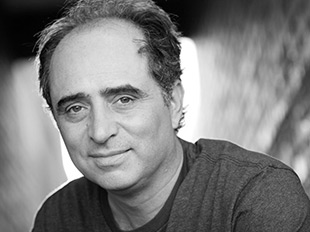 opportunity to show-off his creative flair.
His work demonstrates that projection mapping is now much less about just projecting onto buildings. The wow-moment for that has passed. It now about the art and narrative of the experience. Take for instance the event at the 200th Anniversary of the University of Virginia.
Not content with simply projection-mapping the entire building and covering the windows in fabric for a better image, Philippe (right) incorporated live actors into the event. This seamlessly blended the real and the digital. He pulled off an even more ambitious project, in my opinion, with a troupe of tightly choreographed dancers for an evening launch of Tiffany & Co in Hollywood (see video above).
There's a lot of really good, spectacular examples on their website but my favourite, simply for its audacity, is the "I'm going to project onto a mountain" project. Yep, you read that right. With a projection throw of 1km and a screen size of 220 metres (almost 700 feet), this must make the Sedona Northern Lights project (above) one of the biggest projection mapped images ever.
Philippe ending by sharing his ambition – to project onto the moon! "What should we show?" he asked, and suggested that he could show a giant smiley emoji! Oh, I hope, and expect, that he'll be more imaginative than that come the time, you never know who else might be watching by then!
Storytelling and the nighttime spectacular
There's a famous quote; "you can tell a creative from the slides they use". Actually, it's not famous yet,
I just made it up. But I think it's true. And my best evidence yet is from Jean-Christophe Canizares (right), CEO of ECA2. Look at the slide below for example, see what I mean…
As this shows, Jean-Christophe uses a raft of spectacular assets, featuring ambitious architecture and tied together through storytelling, to create amazing night time events. Just look at their showreel (below) if you need convincing.
Their approach to repeatable-amazingness is simple; start with the storyline and as the creative process evolves the technology becomes the actors of the show. Oh and use fire. Lots of fire!
3 hours and 40%, spectacular ROI too
Next up was Peter Cliff, Creative director at Holovis. Peter learnt his trade at Merlin Entertainments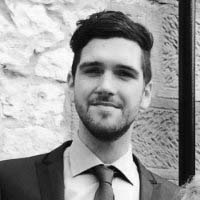 and as such is well placed to share the importance of nighttime spectaculars. Simply put they are more lucrative for parks. Guests stay up to three hours longer and spend up to 40% more during their visit. For the guests, they want value for money and to leave with family memories. Compare for example the experience of a 3 minute coaster versus a 40 minutes spectacular.
Peter's view, and mine too, is that real-time experiences will become a major feature of these spectaculars. Game engines can drive highly variable experiences (see video below), with daily and seasonal changes featuring live performance integration. Taken further, audiences can interact, via means such as an app on their phone, voice, and even waving their arms. These audience integrated events become more sharable and as a result more marketable.
Bob Montgomery and the development of Longleat
Bob Montgomery, Longleat Enterprises's CEO wrapped up the session by candidly sharing his experience of turning around Longleat's fortunes since joining in October 2013.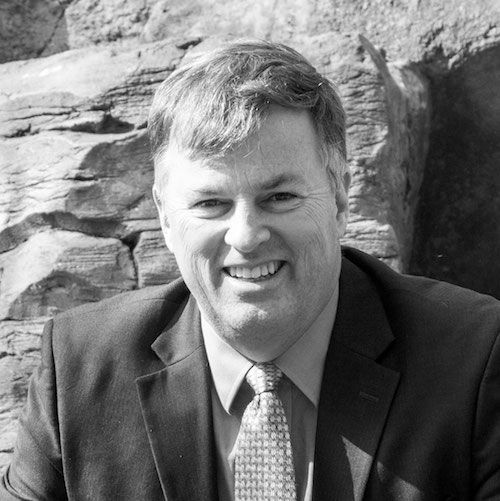 Longleat, a spectacular country house and grounds has been standing for 600 years. The last 50 have featured animal safari and animal adventure attractions. However an investment of £30m in 2010 didn't yield the results needed, so Bob was lured from Herschend Family Entertainment to turn things around.
By 2018 attendance was up by 40% and earnings nine-times that of 2013. So what were the key steps to this significant growth? The same for any business it seems; take stock, formulate a vision and determine the new culture. Then imbue a sense of urgency to make change and replace some (or in this case most) of the leadership team.
To attract more guests, Bob needed quick wins but using limited resources. With a seasonal night time attraction in mind, Bob employed the services of Rob Paul, Design Director at LCI Productions to help create a Festival of Light Christmas spectacular, featuring a singing Christmas tree, no less! This entailed building a galvanised tree covered in 100,000 pixels, an array of projectors to projection-map onto the surrounding buildings, some lasers, of course, and 14km of cables to join them all together.
An upward, virtuous circle
What was even more spectacular for me was that Rob (right) was able to build all this, starting from nothing, in just 10 weeks. From the success of this new attraction Bob continued building seasonal nighttime spectacular events encouraging repeat visitation.
With a ten-year masterplan under way (Longleat is working with Canadian design firm Forrec) including a new hotel and waterpark, Longleat is clearly one to watch.
Take a look at the image below (The Beatrix potter 150 year celebration). Who wouldn't want to come back time after time?
Bob's experience and bold move to invest in night time spectaculars demonstrates what Disney pioneered many years ago; that a must-go-to or must-stay-for event will drive attendance and spend. In addition, this in turn raises profile and awareness. It's an upward virtuous circle and a win-win for operators and guests.
What it also shows it that you don't need Disney level budgets to get started. Bob and Rob's singing tree was delivered on a tight budget. However, it proved the concept and started an iconic series of family go-to events. So if you're an operator and haven't dipped your toe in yet, why wait, it's dark every night of the year you know!
Images. 1 Header, dragon in Wuyishan & project slide, courtesy ECA2 and Julien Panie. Others courtesy Longleat.