Alterface, a leader in interactive technology, has announced it will provide its experience products to a number of attraction sites following this year's IAAPA Expo, and has also been honoured with an IAAPA Brass Ring Award.
The Orlando event proved a busy week for the Alterface team, with the Belgian company announcing its Wander technology will be used in new projects, enabling storytelling on a personal level throughout entertainment venues and attractions.
Guests will be able to interact almost anywhere in venue using the Wander system.
Participants will gain extra opportunities to interact with live entertainment, solve puzzles and even find ways to impact other visitors' adventures. The interactive technology can be used to interact with existing or new virtual worlds, bringing them to fruition with personalised, ever-evolving storylines.
CEO Stéphane Battaille says "It has been a great honour [for Wander] to be recognised by the Blooloop Innovation Awards that celebrates innovation in the visitor attractions business. Wander is not only about activating Theme parks, it is completely scalable and the ideal product to empower any place, from small venues up to the largest theme park."
Amongst the first installations will be the first "Ubisoft Entertainment Centre", part of the Studios Occitanie Méditerranée development in Beziers, France.
Designed by Storyland Studios, the Ubisoft themed entertainment experience is the first of its kind, bringing gaming fans into immersive, interactive worlds based on Ubisoft's popular franchises.
"Working together, Ubisoft and Storyland Studios will be creating themed environments you can play. All thanks to Alterface, who developed this amazing technology" says Ben Thompson, Chief Strategy Officer at Storyland Studios.
Wander will also be featured as part of a new educational project at Dierenrijk, a family zoo in The Netherlands.
Peter van der Schans, Dierenrijk general manager adds "We discovered Wander a few months ago and we were enthusiastic from the start. We think it is a perfect way to add interactive and educational elements – something that really adds value to a guest's day in the park. We are looking forward to working with Alterface to create an unforgettable experience in our park in the foreseeable future."
Award-winning
Alterface's Action League also won First Place for Best New Product Concept in this year's IAAPA Brass Ring Awards.
The ride experience features ultra-dynamic multi-axis rotating vehicles, with multiple teams competing against each other. Taking place in a large room, teams duel across three to five different scenes, resulting in a winning team. Action League has been designed to fit within small footprints, with a throughput of approximately 500 people per hour.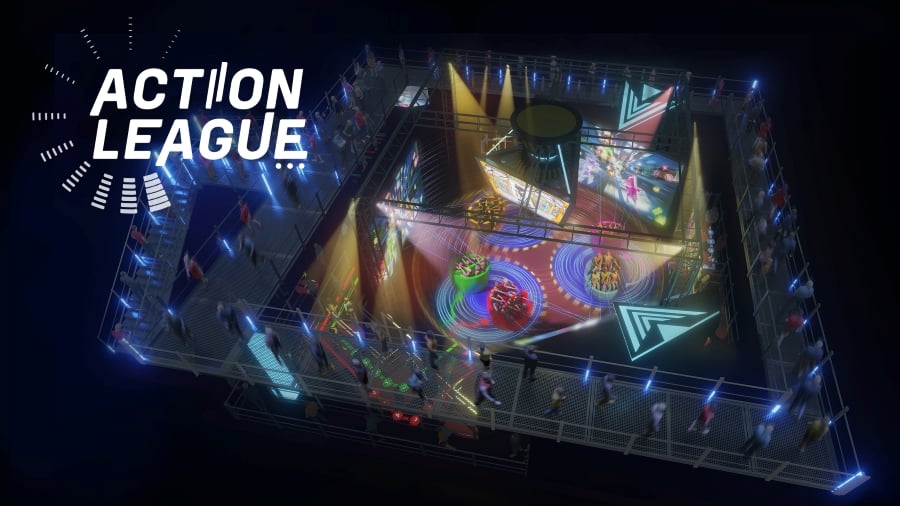 Pim Dams, Alterface sales manager says "We at Alterface are extremely proud to receive the Brass Ring Awards for Best New Product Concept. Action League is a stand-alone attraction where guests will experience a unique mix of tournament, interactive gaming and motion. I cannot wait to install it anytime soon!"
This year Alterface is celebrating two decades in the themed entertainment industry, providing its technological advances to ride installations around the world.