Avolites is pleased to announce the release of PRISM PLAYER, a new software application for media previewing and encoding. This is the first product to be released in the PRISM range and it is able to work as an auxiliary tool to the Avolites Ai video software platform.
Avolites' Ai video products have been powering many notable events, high-end complex projects and install around the globe, from the London 2012 closing ceremonies to world-famous festival stages. This new release follows the launch of the company's Q Series Media Servers in early 2020.
Introducing PRISM PLAYER
This new platform boasts an intuitive and clear user interface, allowing those new to video design and operation an easy way to learn the ropes.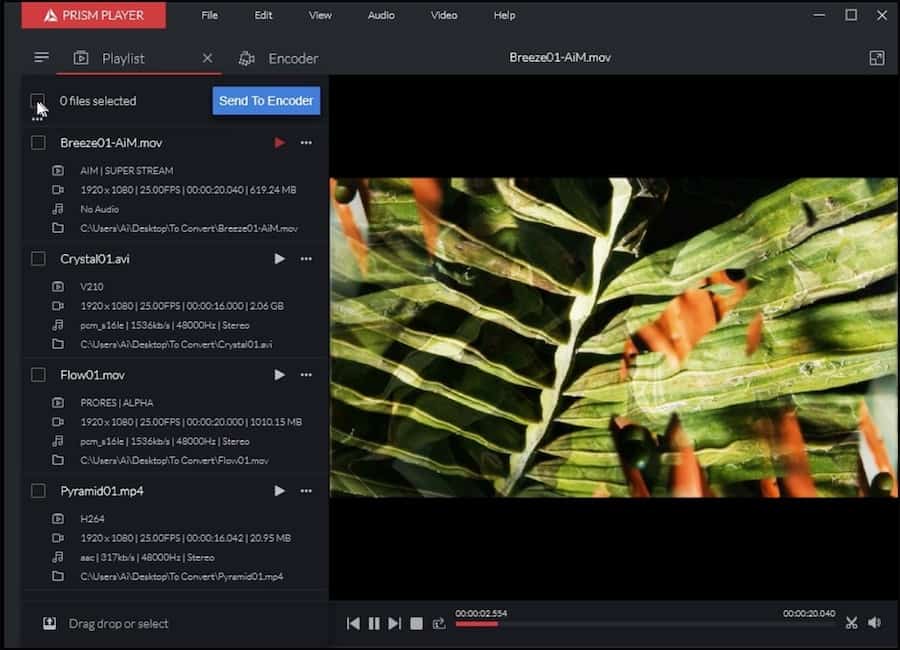 "With PRISM, we wanted to create a set of complementary tools that would help designers start to integrate video into their projects as well as improve the user experience for our current Ai users," says Paul Wong, Managing Director at Avolites. "Now that we have Synergy, we really want to get as many users as we can to start looking at video and seeing how they can incorporate it into their designs."
PRISM PLAYER enables users to preview and encode media clips without the need to connect to a server or Ai application. Video clips in most formats can easily be encoded into the AiM codec, ready to be loaded into the server.
AiM is Avolites' video codec, ideal for high-performance projects and shows. It can playback up to 16 layers of 4K content without losing visual integrity. In addition to this, the new media player supports the HAP codec, meaning that clips from other servers can be previewed and transcoded for use in Ai. Clips can also be encoded in batches to save time.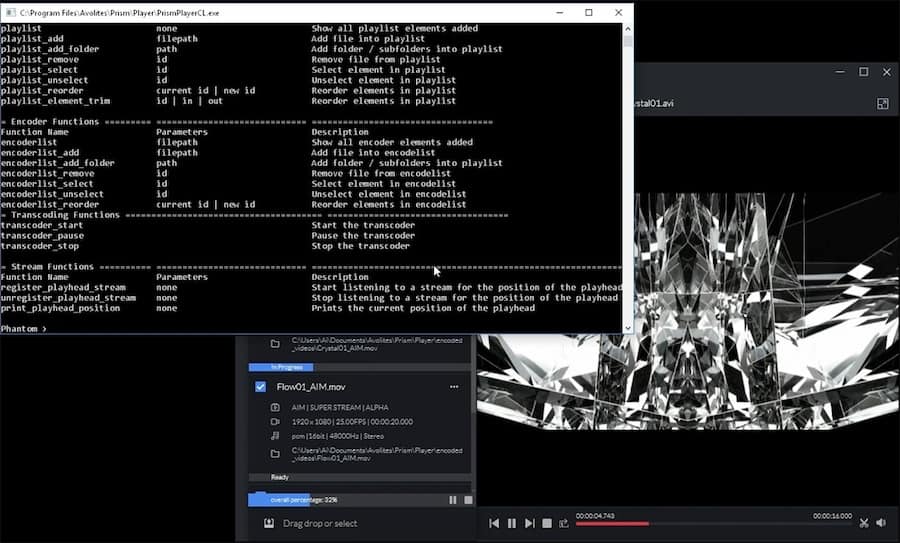 PRISM PLAYER includes a playlist function so that users can preview different pieces of content together for a show or project. They can also save these playlists to work on or use at a later date.
"For anyone involved in motion graphic production, programming shows or performing on shows with Ai media servers and AiM codec, PRISM PLAYER is an invaluable piece of software which will make everybody's lives much easier and I couldn't recommend it highly enough," says Ed Shaw, Managing Director of NEICO. PRISM PLAYER allows Shaw's team to view and make quick edits to many media clips at one time and they can also easily check content before delivering it.
Avolites PRISM PLAYER is available to download for free on a Windows device here.
Earlier this year, the Avolites team spoke to blooloop about the company's history, as well as its powerful new Q Series Media Servers and groundbreaking Synergy software.