Alterface, a leader in interactive technology, will be showcasing its latest ride, Action League: The Interactive Revolution at blooloop V-Expo this week.
Alterface is pleased to announce that it is taking part in the first-ever blooloop V-Expo which is now underway. This unique virtual event, taking place from 13 – 15 October, is bringing together friends and colleagues from across the attractions industry for a packed schedule of keynote speakers, updates, panel discussions and more.
On Thursday 15 October at 3 pm BST, Alterface will be highlighting its new ride, Action League: The Interactive Revolution. This is based on an innovative new formula, allowing multiple teams to compete against each other up to a final, ultimate winner. The ride features an ultra-dynamic multi-axis rotation.
Introducing Action League: The Interactive Revolution
During the experience, players will be able to enjoy the excitement of interactive shooting and competitive gaming, enhanced by the sensation of a rotating platform.
The entire show is designed to feel like a large sports arena, with announcer screens queueing over the ride during the preshow. The high-paced and energetic environment is brought to life with the addition of special effects when the ride vehicles bounce, tilt and rotate.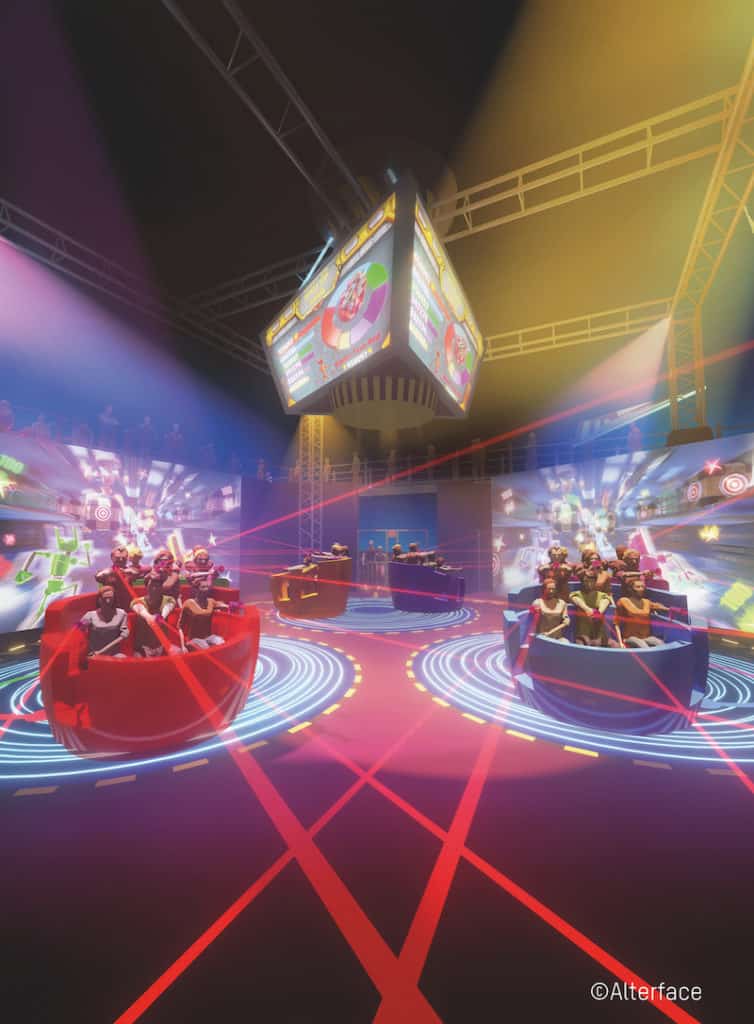 The company is offering a proprietary IP but can also source and customize other characters. To find out more about this unique new ride and the accompanying IP, sign up for the webinar or schedule a personal interview with Alterface at blooloop V-Expo.
Alterface also recently attended IAAPA Virtual Expo: Asia where it showcased the Salto! show control & ride management solution.
Registration for blooloop V-Expo is free, and still open here. The full agenda includes several insightful keynote sessions from experts across the industry, as well as live Q&A sessions, exclusive updates on some highly-anticipated projects and plenty of networking opportunities. This year's Blooloop 50 Theme Park Influencer list will be revealed during the show, as well as the first-ever Blooloop 50 Museum Influencer list.