Avolites, the global lighting and video control company, has launched a new online learning tool to train users on its Titan and Ai software platforms. The virtual learning hub provides seven online courses that teach or reinforce the theory behind using the platforms, while the company's in-person Academy sites offer more in-depth, hands-on training.
By taking one of the online courses through the new learning hub, users will be able to start applying their knowledge straightaway to real-life examples as they build their proficiency.
Interactive learning
These courses let users choose their own path as they build their skills, and provide extra support as necessary. Each lesson features interactive elements that allow learners to put their new knowledge to the test, such as quizzes, tasks and exercises. More experienced users can also progress to advanced topics, such as Networking, Syntax, Synergy, Pioneer Pro DJ Bridge Link Integration and Web API.
Through the online learning hub, the company provides the core skills that users need in order to take total creative visual control of projects moving forward. The courses will be available to access any time over a three month period, and while it is currently only available in the UK, Avolites also plans to release translated versions of the courses across other regions later this year.
Building a strong foundation
"No matter your age or experience, Avolites Academy is there to support you. To begin any educational journey, you need a strong foundation and support system, and now users can learn with us rather than being on their own," says Gordon Clarke, Training Manager at Avolites.
"We are with you every step of the way, from learning the basics at home, to developing specialist skills that will push your career further, faster."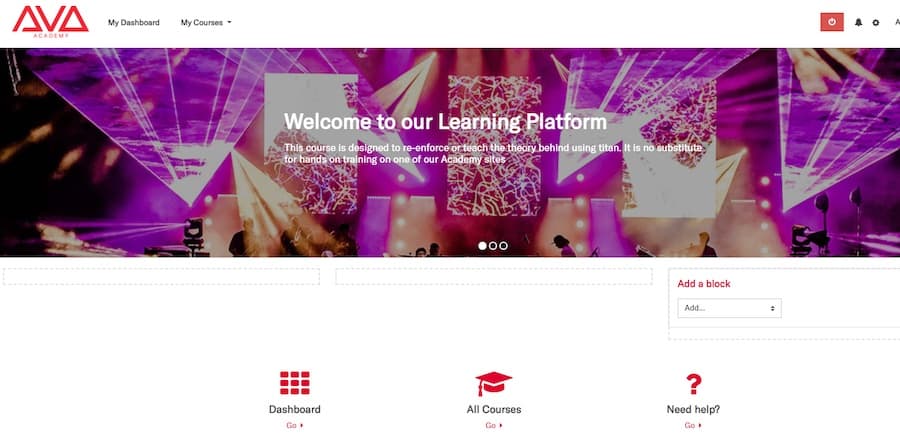 Paul Wong, Avolites Managing Director adds, "Avolites is dedicated to the pursuit of creative excellence across all visual canvases, and our new online learning platform is a really important tool for all those visual designers wanting to learn how to create their best shows. I have no doubt that this resource will empower the designers of today and tomorrow, to create more impactful and immersive shows."
To book a space, please click here.
Earlier this year, Avolites announced the launch of its most advanced console yet, the Diamond 9.