DOF Robotics, a producer of dynamic simulation platforms, announced the launch of its new dedicated website for the Chinese amusement-park market. With the launch, DOF hopes to ease the flow of information to its valued Chinese customers.
Entertainment innovators
With more than 350 clients worldwide, DOF ROBOTICS is a provider of virtual and augmented reality attractions. The company is also known for manufacturing standalone and multi-platforms attractions like XD cinemas and flying rides. In addition, the Istanbul and Los Angeles-based company has content production, healthcare, and industrial arms.
DOF Robotics proudly hold numerous patents on technical designs as well as simulators, rides and amusements. A repeated recipient of awards and honors, the company recently won the IAAPA Brass Ring Award for Best New Product.
DOF Robotics leadership feel it is imperative to enable access to company product data and information regarding the latest trends. Furthermore, they aim to share design and development expertise and provide up-to-date information to current and prospective client partners.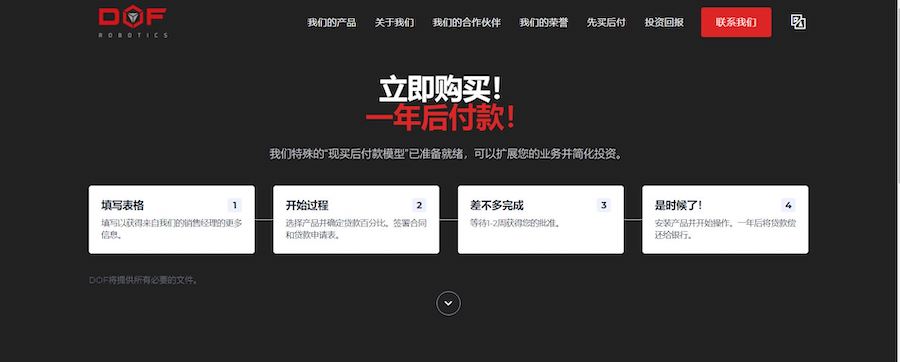 Information comes first
Firstly, the new website aims to provide visitors with easier ways to discover the work of DOF Robotics. The site has six main sections that tell the brand story, from its origins, to its awards. They include: About Us, Our Products, Our Business Leaders, Tally Trade, ROI, and Contact details.
Secondly, the Chinese site includes the popular new features Tally Trade and ROI. As a result of customer needs during the COVID-19 pandemic, DOF developed the Tally Trade Model with Eximbank.
Tally Trade gives investors an option to pay half up-front, and the other half one year later. The ROI module aids current and future customers in the decision-making process by calculating their return on attraction investment.
DOF Robotics recently launched its new global website as well, providing a streamlined, user-friendly experience for customers.