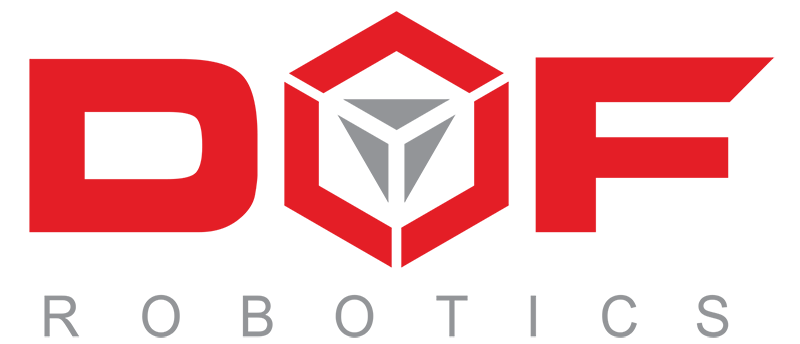 DOF Robotics is your strategic partner to take your entertainment venue to the next level
DOF Robotics develops and produces high-tech VR and AR amusement attractions, motion simulators and and interactive VR games.
At DOF Robotics, every day is a new opportunity to develop even more unique and extraordinary products that breathe life into your entertainment venue and keep guests returning again and again. They are proud to have numerous patented simulation rides, machines, amusement projects as well as thematic and technical designs. DOF Robotics was also the recipient of several international awards including the IAAPA Brass Ring Award for the Best New Product: Hurricane 360 VR.
Their cost-effective attractions combine smooth movements and stable synchronization with the best performance. Now DOF Robotics' attractions are being used in more than 56 countries worldwide.
Global installations
Over the past decade, DOF Robotics has installed its products in over 350 locations worldwide. These include Flying Theaters, Dark Rides, Immersive tunnels, Panorama Theaters, Dome Theaters, xD and 4D Theaters, VR and AR based attractions, Interactive simulations, Interactive Games and other customized types of Simulation Rides. All of which were exclusively developed by DOF Robotics for the Amusement and Simulation Industries.
Product Overview
Hurricane 360 VR :
The pride of place is Hurricane 360, DOF's newest ride. Hurricane 360 is a 4-seat model, 6-Axis Motion Ride with 360 degree rotation capability, which makes it a 7DOF. The ride uses specially designed Shoulder Harness Coaster Seats. It is compatible with VR, Dome or Flat screens.
MonsterJam :
Monster Jam simulator is DOF's last innovation and the fruit of a successful collaboration with the famous truck racing company Monster Jam. A highly dynamic 6 seats motion simulator that offers different range of movements including Pich, Roll and Yaw. MonsterJam simulator has been designed to provide the perceptiveness of an outdoor-like experience. Equipped with high-quality VR headsets and strong wind effects, the ride simulator adventure enables guests to experience what riding a massive Monster Jam truck feels like.
The 6 DOF stand-alone attraction is perfect for all kind of indoor entertainment venues such as FECs, theme parks and shopping centers.
Defender : light of hope, The four-player interactive game provides an immersive experience through the use of first-person perspective, as the players work as a team to defend their territory from aliens. The game is further enhanced by the use of guns, motion technology and other special effects
Riot:
The RIOT model with 4-32 seats or more (up to 250) seats versions. RIOT can be produced with any number of seats and platforms in accordance with the requirements of your space. We can create a free-of-charge technical drawing based on the sizes and specifications you require and customize the products to meet your needs
Atlantis :
It is a special 2DOF Xd Cinema platform with a capacity of 4 to 5 seats that is suitable for content with longer duration. Although 4 seat-platforms are designed for smaller spaces, several ATLANTIS platforms can be brought together to create Big XD Cinemas with a capacity of up to 200-500 seats. ATLANTIS attractions are equipped with Big Screens and 3D Passive Systems as well as several kinds of XD Effects like Water, Wind, Flash, Fog, and many more.