Join us on 3 February, 3:30pm GMT to find out how far-UVC light disinfection could help visitor attractions to reopen, and to future proof venues.
The pandemic has resulted in visitor attractions closing around the world. With vaccines now coming online the end of lockdown seems in sight. But is a vaccine a silver bullet? We are already seeing new mutations of the COVID-19 virus, even before the first vaccine has been rolled out. And what about future threats?
In order to regain consumer confidence in entering location based entertainment venues, effective disinfection will play a key role. Far-UVC light disinfection is a new technology that can be instrumental in reopening visitor attractions now. It also provides a solution capable of addressing new viruses and "superbugs" in the future.
UVC disinfection of air and surfaces
Far-UVC is UVC light that has been filtered into a narrow range of frequencies around 222 nanometres. These do not have the energy to penetrate the surface of human skin or the outermost layer of our eyes, but they can effectively neutralise pathogens including SARS-CoV-2 the virus that causes COVID-19, influenza, bacteria, and antibiotic-resistant superbugs, in the air and on surfaces.
This ground breaking technology is very new and offers the potential for the first time to disinfect the air and surfaces in indoor spaces when people are present. Clearly this has huge implications for visitor attractions which have been hard hit by the pandemic.
In the webinar we will discuss:
What far-UVC light is
Key differences from UV light
How far-UVC can play a key role in reopening attractions
Safety: Current regulations and progress on updating for far-UVC
Where the technology is heading, and future-proofing our venues
Speakers
Martin Howe has over 35 years' experience introducing and delivering new technologies to market across a range of demanding applications around the world. He is a creative 'techie', an ideas generator, a big picture thinker and determined problem solver with the ability to translate ambitious goals into a structured plan and hands-on delivery.
Through the last decade he has led TEQ4 to become a leading creative design and engineering firm with a word-of-mouth reputation for their specialization and skills in the design and integration of unique immersive and interactive experiences. This journey continues.
Ever the entrepreneur, within just three weeks he established a new business, Human 2.0, to explore, develop and integrate new technologies to help combat the Coronavirus, establishing a supply chain to deliver tens of millions of respirator masks and just recently forging a new path to bring the very latest far-UVC technology to the leisure industry and beyond.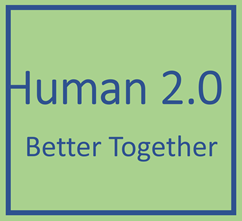 Brent Peckover is the Director of Industrial Applications at Christie, focusing on launching innovative ideas outside of traditional markets and applications. He is spearheading the design and development activities for Christie® CounterAct™ with patented Care222® technology commercial ultraviolet disinfection fixtures.
Brent has more than 20 years of experience designing, building, and installing a variety of systems for clients around the world. He is a passionate and experienced leader, guiding an internal team in all aspects of small startup ventures. Previously, Brent held successive roles in Program Management at Christie.
Brent is a P.Eng and holds an MBA from Wilfrid Laurier University. He is also a certified PMP, CPA, and CMA.

Free to attend | Register and watch here
The live discussion followed by Q&A, will be held online on Wednesday, February 3, 2021 at 10:30-11:30 am ET | 3:30-4:30 pm GMT.
The event is free to attend so please register and watch below:
powered by Crowdcast
Alternatively, if you have any problems with accessing above, please use this link to go directly to Crowdcast: https://www.crowdcast.io/e/ykaihcfk/register